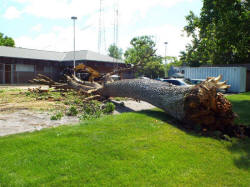 A large tree was toppled along the backside of the Logan County Safety Complex during the 'microburst' that affected parts of central Lincoln on Tuesday morning.
Parts of Lincoln see damage from early morning storm
Clean up swift

Send a link to a friend Share
[July 09, 2014] LINCOLN - Early Tuesday morning, about 2:30 a.m., most people slept as a rain storm with 20 mph winds came through Lincoln.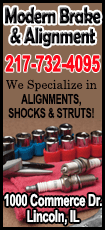 Emergency Management Agency director Dan Fulscher had taken his post Monday evening for an all-night watch as a rather large intense storm system moved in from the west. He said Lincoln was on the northern edge of the storm system and he couldn't see that it was going to be any big deal for us, but he waited anyway as it moved in.

He watched as a bow echo fell apart just to our west and thought we would be out of the woods for anything damaging. Then about 2:39 a.m. a spot over Lincoln went bright red. Following that reports started coming in about high winds, trees and lines down, and heavy rain.

Fulscher said that a microburst let down in a line going through the center of town.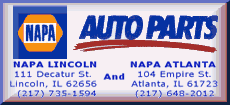 According to the National Oceanic and Atmospheric Administration's National Weather Service, a microburst is "a convective downdraft with an affected outflow area of less than 2-½ miles wide and peak winds lasting less than 5 minutes. Microbursts may induce dangerous horizontal/vertical wind shears, which can adversely affect aircraft performance and cause property damage."

So, while some areas of Lincoln were unaffected and most people slept peacefully through a common summer rain storm; others, specifically those who live in the areas bounded by Union to Keokuk to Wyatt including Pekin, Hamilton and Beason Streets; things got a lot more intense.

Winds in those areas abruptly whipped to 50 mph and a 1.3-inch rain fell all at once.

Fulscher describes a microburst behavior like a water balloon and when you stick a pin in it; it burst downward with lots of wind and rain all at once.

Fulscher went out shortly after the event to assess what had happened and check on residents in the affected area.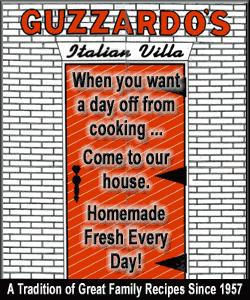 Three major trees were felled, four to six-inch limbs were snapped from many other trees downing power lines and causing other property damages in the area. The abrupt volume rain exceeded drains, and streets were flooded for a period; combined with tree debris, street travel was hazardous and difficult.

Fulscher had high praises for the new city of Lincoln Streets superintendent, Walt Landers and his team. He said Landers had crews out working by 4 a.m. and they were mostly done by 8:30 a.m., to where most people could get to work. People would not have known what a mess there was in the streets, he said. The city crews continued to work until 10:30 a.m. "Walt did a great job," he said.

As the fresh rain-washed morning dawned, most of Lincoln looked normal. Yet, in those areas affected by the "microburst," just across the street walks and lawns were strewn with shredded leaves and broken branches. People continued the cleanup on their property, which could take some days where larger branches and trees came down.
[By JAN YOUNGQUIST]