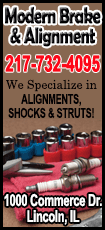 At the Regular County Board meeting for June, Bateman brought an update on some of the work that needs to be done, which now tallies in the range of $450,000.

Bateman laid out the conditions and estimated costs of the three primary projects: Replacement of the heating and cooling units that sit on top of the Safety Complex which would be done at the same time as a new roof for the building; as well as major elevator repairs at the Logan County Courthouse.

Bateman persistently asked his fellow and madam board members how they would like for him to proceed. He emphatically said, "I have a boatload of time into this already contacting various contractors, and continuing on would involve much more time. I'll be honest, I didn't want to continue on if we have no funds available, or have no way of coming up with the funds. Meeting with contractors, getting bids, inspectors and stuff, is a very time consuming process, and these are monumental projects."

Bateman said, "These are three projects that cannot wait any longer."

He wanted to know before putting more time into the projects, if the board would be willing to approve borrowing funds to do all the projects, or just how it would all get paid.


At the Safety Complex, the roof has been found to be in far worse condition than imagined and fears are that a large rain would cause major damages inside, especially to costly 911 communications equipment.

The HVAC equipment is past its life-expectancy and has presented frequent costly breakdowns. It is located on the roof, which also needing to be replaced would best be done simultaneously.

The one company that the county has been able to get to come do repairs, Henson Robinson from Decatur, has been coming every month to either fix the heat, air conditioning or leaks.

Sheriff Nichols agreed with Bateman, that it is money better spent now to fix both the roof and the heating and cooling together than to continue with the repairs.

Bateman said that there are a few smaller projects that would be better to do at the same time which do not carry a large price tag, such as the loading dock at the Safety Complex needs work.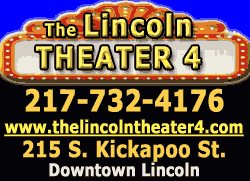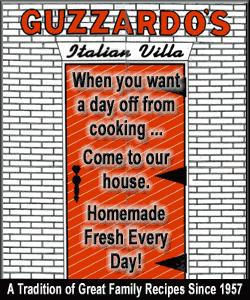 Roughly estimated project costs:
Logan County Safety Complex
$205,000 to replace both HVAC systems, which would create individual zones for better climate control for greater operational efficiency and lower costs.

$110,000 roof
Logan County Courthouse
$131,000 elevator repairs
The expenses are beyond what is in the Building and Grounds budget for the fiscal year, which ends Dec. 1. Bateman asked for guidance and discussion in how these projects might get paid. He requested a vote to support doing the projects at this time.
Jan Schumacher asked if the sheriff had anything in his budget that might go toward the costs?

Sheriff Nichols said, "No, I turn back in what ever money I have left over each year." He did say that if he had to, he could put off purchasing the new cars planned for next year. It would end up in more repair costs, but he would do that if needed.

Bateman asked Ruben what the figure was on the surplus that rolled into the reserve for new fiscal year that started last Dec 1.

At the time of the audit a few months ago, it was found that the county had a few more dollars than anticipated that rolled over, about $400,000. The auditors were pleased to see the reserve gaining a healthier balance, "nearer to what it should be," Ruben said. He later expressed that he hated to use those funds, but that it would probably be necessary and better than having to borrow money that the county would then need to pay interest.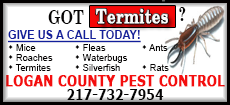 Ruben went over some of the county line items that might be scavenged:
$177,000 remains in major criminal cases.

$100,000 has built up in the courthouse building pool. "That's taking away the safety net," Ruben commented.

$160,000 in airport
Ruben said these funds could be taken with the intention of paying them back.
He added, "We are going to be so close to broke, it's ridiculous. But, I'd rather borrow from ourselves; it's better than borrowing and paying interest as much as 4 to 4.5 percent."

"I agree with Kevin, you can't have rain going in on that 911 equipment," Ruben said.

Bateman was asked to bring back figures for the July session to be voted, yea or nay.

[By JAN YOUNGQUIST]