Community Action announces Summer Energy Assistance

Send a link to a friend Share
[July 10, 2014] LINCOLN – Community Action Partnership of Central Illinois (CAPCIL) has announced the LIHEAP Summer Energy Assistance Program began this week in Logan, Dewitt, Menard, Mason and Piatt counties.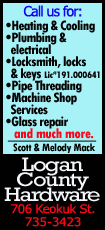 Funds are limited and will be available in the form of a one-time benefit, targeted to at risk households.

To be eligible, household income must be equal or less than the 150% federal poverty guidelines. A single person household can qualify with a 30 day gross income up to $1,459.00, a two person household up to $1,966.00, and a family of three or more up to $2,474.00.

In addition to income eligibility, only at risk households with one of the following conditions can receive benefits:
Households that contain a member who is elderly – age 60 and above.

Households that contain members receiving social security disability benefits, or has a pending case with the Social Security Administration. Required documentation includes a letter of determination from Social Security Administration dated within the past 90 days.
Households that have children age 5 or under (including all children who are not yet 6 years old that are up to 5 years and 364 days old).

Households that contain a member with a medical condition that can be improved by air conditioning such as: asthma, emphysema, respiratory allergies or a terminal illness. Required documentation must include a doctor's certification letter dated within the past 90 days that states the medical condition.
The focus of the Summer Energy Program is electric service. The program benefit is $150.00 to electric service providers. There will be not be any cash payments for renters that have utilities included in rent.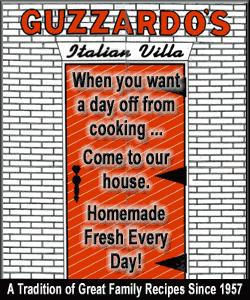 Eligible households should contact their local Community Action agency to schedule appointments. CAPCIL will start scheduling appointments on July 3, 2014 for assistance, and appointments will start on July 7, 2014. The Summer Energy Program ends on July 23, 2014 or when funds are exhausted, whichever comes first.

Community Action Partnership of Central Illinois is a not for profit organization that serves Logan, Dewitt, Menard, Mason, Fulton, and Piatt counties. CAPCIL offers a variety of programs including LIHEAP, Head Start, Early Head Start, Transportation, Senior Meals, Foster Grandparents, and Weatherization.

For more information about all of these programs or to set up an appointment contact Community Action Partnership of Central Illinois on the web at www.capcil.org or call your following local county:
Logan County: 217-732-2159
Menard County: 217-632-3137
Mason County: 309-543-6988
Dewitt County: 217-953-2455
Piatt County:217-762-2421
[Text received; KATIE SLIGHTOM, FAMILY ASSISTANCE DIRECTOR, CAPCIL]