Local student gains practical ag experience through internship
Summer interns on inside track for future ag careers


Send a link to a friend Share
[July 11, 2014] EMDEN - Zach Bennis from Emden, Illinois, is one of 39 college students from across the country that began a summer field sales internship with the Monsanto Company this May. This summer, he is working with Lewis Hybrids in Illinois along side an experienced employee to prepare for a future career in the agriculture industry.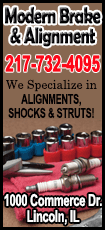 "I'm excited to learn more about Monsanto and this part of the agriculture industry," said Bennis. "I'm looking forward to working with farmers, which is something I really enjoy doing."

Throughout the summer, the interns will build strong sales skills and relationships with customers by participating in team and customer call projects. In addition, each intern will serve as a liaison between employees on various special projects and initiatives. With professional guidance, they will assist the local sales team in delivering outstanding customer service, while making industry connections and networking with other young professionals.

In the fall, Bennis will be a senior at Illinois State University majoring in agribusiness. He is looking forward to seeing if he'd enjoy a career in sales in the future.
"In the past, I have seen the production side of agriculture," said Bennis. "This internship is a great opportunity to explore a different part of the industry and see if sales is the right fit for me."

The internship program has been active for more than a decade, placing students on the inside track to a career with an industry leader. Like many companies, Monsanto uses its internship program to assess career potential. They often fill entry level positions with recently graduated former interns. Approximately 70 percent of the company's district sales managers were once summer sales interns.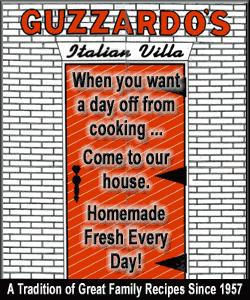 "We have great professional development programs and a history of building careers," said Rodd Whitney, talent acquisition specialist. "I know our 2014 interns will excel in their roles because they represent some of the finest young agriculturalists in the nation."

Recruitment of interns begins early in the fall for the following summer. To learn more about internships, visit Monsanto.com.
[Text received; EMILY HEREFORD, OSBORN BARR]
About Monsanto Company
Monsanto Company is a leading global provider of technology-based solutions and agricultural products that improve farm productivity and food quality. Monsanto remains focused on enabling both small-holder and large-scale farmers to produce more from their land while conserving more of our world's natural resources such as water and energy. To learn more about our business and our commitments, please visit: www.monsanto.com. Follow our business on Twitter® at www.twitter.com/MonsantoCo, on the company blog, Beyond the Rows at www.monsantoblog.com, or subscribe to our News Release RSS Feed.