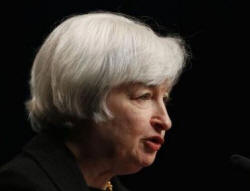 Fed fears risks posed by exit tools; plan almost done
Send a link to a friend Share
[July 12, 2014] By Howard Schneider

JACKSON HOLE Wyoming (Reuters) - Federal Reserve officials are cautiously nearing completion of a new plan for managing interest rates, concerned that some of the new tools they are likely to rely on could pose unintended risks in a crisis.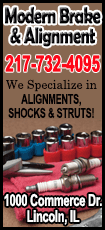 The central bank has devoted extensive debate to the matter over the past two months and officials "have made a lot of progress" on a strategy to return monetary policy to a more normal footing after years of coping with crisis, Chicago Federal Reserve Bank President Charles Evans said on the sidelines of an economic conference here.

However, the sheer magnitude of the amounts of money used to combat the crisis - $2.6 trillion sitting at the Fed as bank reserves and $4.2 trillion held by the Fed in various securities - may complicate the U.S. central bank's ability to control its target interest rate once the decision is made that it should be raised. A decision to begin increasing interest rates is expected in the middle of next year.

In recent weeks, the Fed has neared consensus that its workhorse tool will be the interest it pays banks on excess reserves on deposit at the Fed - giving the central bank a direct way to encourage banks to either take money out of circulation and leave it at the Fed, or lend it elsewhere.


Another tool would have a similar impact but apply more broadly, using overnight repurchase agreements that would let money market funds and other institutions as well as banks essentially make short-term deposits at the Fed.

The worry is that if financial conditions tighten, those large funds of money would flee to the repo facility as a safe haven, depriving the economy of credit and making a potential crisis even worse.

"The broad concern is whether we want to facilitate what could be a period of financial stress by providing in a large or unlimited way that refuge, and whether that would tend to exacerbate a financially stressful situation," said Atlanta Fed President Dennis Lockhart.

[to top of second column]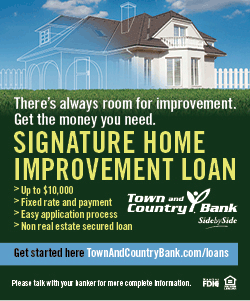 The concern is apparently widespread at the central bank. Minutes of the Fed's June policy committee meeting said that "most participants" shared worries about the "unintended consequences" of the repo facility and its potential to be used as a shelter from risk.

Still, the repo tool, which is being tested by the New York Fed, is expected to form part of the new exit strategy, although it is likely to be in what Lockhart described as a "supporting role." The minutes from the Fed's June meeting said that restrictions could be placed on the use of the repo tool to limit the potential risks.

Lockhart said a completed exit policy could be formally announced as early as this fall. The federal funds rate, which is the rate that banks charge each other for overnight loans, will remain part of the central bank's tool kit. But it is not expected to play the main role it has in the past because banks with rich reserves don't rely on that market as much as they used to for overnight funding.

(Reporting by Howard Schneider; Editing by Jan Paschal)
[© 2014 Thomson Reuters. All rights reserved.]
Copyright 2014 Reuters. All rights reserved. This material may not be published, broadcast, rewritten or redistributed.