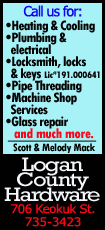 The planned sale, announced on Tuesday, would cut the company's dominant market share in Mexico and could generate billions of dollars. Slim, in his first interview since the announcement, also said the company would pursue expansion into Central and Eastern Europe through its investment in Telekom Austria and would likely sell the Mexican assets to a single buyer.

"Some people say that we are going to sell the low income customers, but nobody will buy that, we are thinking that we should do it in some transversal way...something that is attractive to buyers," Slim said late on Thursday in an interview conducted in both English and Spanish.

The sale needs to be big enough to create space for a "competitor all the way, in all the country," said the 74-year-old, who was the world's richest man between 2010 and 2013.

Seated in his simple office in Mexico City where he had been reading an article about French economist and inequality expert Thomas Piketty, Slim declined to name a price for the sale, though he said it would happen soon.

"For us, six months isn't fairly quickly, it's slow," said Slim, whose wealth, estimated by Forbes at nearly $78 billion, ranks second in the world behind software pioneer Bill Gates.


Jumping from one subject to the next before circling back, and punctuating his talk with jokes and asides, Slim said that contrary to what many analysts believed, America Movil did not plan to sell its cell phone towers under Tuesday's announcement.

"It says they will be separated, not sold," he said. "What's being proposed is to open up the cell phone towers ... so they can be rented to anyone interested in renting towers."

America Movil, which had total revenue of 786 billion pesos ($60.5 billion) last year, controls 70 percent of Mexico's mobile phone market and well over half of its fixed line and internet business. It's a prime target of President Enrique Pena Nieto's drive to spur competition in key industries dominated by a few families.

BRAZIL POTENTIAL

U.S. company AT&T has been flagged as one potential buyer for the America Movil assets but Slim said the field was open.

"We don't have a preference," he said.

He said firms with the financial muscle to compete with America Movil on its home soil were unlikely to be Mexican. The only other major player in Mexico's cell phone market is Spain's Telefonica with a share of about 20 percent. He said a sale to a single company would make sense. Both AT&T and Telefonica declined to comment on America Movil's plans.

Telefonica also competes with Slim in Latin America's largest economy Brazil, where it leads the mobile market through its Vivo unit. America Movil's local brand Claro has a quarter of the market, and Slim said it has room to grow.

"Twenty-five percent is very low," he said.

Slim may have an opportunity in Brazil if a potential mobile consolidation occurs involving Telecom Italia's TIM, the number two mobile provider. Regulators in December ordered Telefonica to resolve its position as owner of Vivo and part owner of TIM via its stake in Telecom Italia.

To comply, Telefonica wants to break up TIM and divide its assets and network between itself and the other two mobile firms in Brazil, America Movil, and Oi, sources told Reuters in May.

Asked if he would be interested in TIM assets, Slim said:

"Let's not speculate about possibilities. Obviously, I said before that America Movil's priority is organic growth. But if there are opportunities or circumstances to consolidate something that's good for the development of the company, like any other company, it does it."

[to top of second column]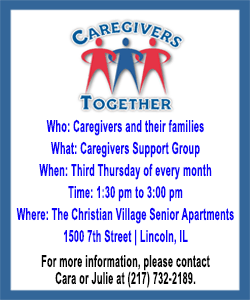 EUROPEAN VENTURE

Slim had been anticipating tougher regulations at home and in 2013 swooped for control of former state-owned Dutch telecoms firm KPN. The bid failed, saddling America Movil with what is still a multi-million dollar paper loss.

But KPN was a valuable lesson for the Mexican company, and a subsequent venture into Europe to take a majority stake in Telekom Austria came to fruition in April.

Slim hinted that America Movil could withdraw from KPN once the price was right, drawing a clear distinction between its respective holdings in the Netherlands and in Austria.

Whereas Telekom Austria was a long-term strategic asset co-managed by America Movil, KPN was an investment, he said.

America Movil aims to use Austria as a base to push into Central and Eastern Europe, a region that has "plenty of mileage left in it", Slim said.

According to two people familiar with the matter, Slim has also looked at purchasing a large stake in another former-state owned phone business, Turk Telekom, via Dubai-based Oger Telecom, which holds 55 percent of the company.

Slim denied he was moving for Turk Telecom. "Up to now as far as I'm aware, we aren't in talks about that," he said.

For now, there looks to be no shortage of business at home.

The opening of Mexico's oil and gas industry to private capital and Pena Nieto's plan to line up 7.7 trillion pesos ($592.56 billion) worth of public and private investment in infrastructure by 2018 could be a major windfall for Slim.

Slim's Grupo Carso has big interests in construction, while he can tap into the energy sector through companies like Bronco Drilling MX and platform-maker Swecomex.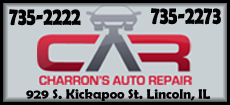 "One of the areas with most scope for investment is infrastructure, and I'm including energy there," he said, without specifically referring to his own companies.

($1 = 12.9940 Mexican Pesos)

(This version of the story was refiled to add dropped words in the first and twelfth paragraphs)

(Additional reporting by Tomas Sarmiento in Mexico City, Robert Hetz in Madrid, Seda Sezer in Istanbul and Leila Abboud in Paris. Editing by John Pickering.)
[© 2014 Thomson Reuters. All rights reserved.]
Copyright 2014 Reuters. All rights reserved. This material may not be published, broadcast, rewritten or redistributed.