Florida's electoral map in flux after court ruling
Send a link to a friend Share
[July 12, 2014] By Bill Cotterell

TALLAHASSEE Fla. (Reuters) - Florida's Republicans, stung by a judge's decision to throw out the state's 2012 congressional redistricting plan, remained silent on Friday on whether they will appeal the ruling that found they conspired to rig the boundaries to protect the party's majority in Washington.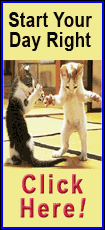 Republican leaders "would like to exercise all due diligence to review the order and discuss it with our attorneys before making any public statements," said Katie Betta, an aide to Republican state Senate President Don Gaetz, who chaired the chamber's redistricting committees from 2010 to 2012.

In his ruling on Thursday, Circuit Court Judge Terry Lewis ordered that two of the state's 27 districts be redrawn because they violated a standard approved by voters in 2010 to ban legislators from favoring or protecting incumbents.

"This is a major, major milestone for the process and for progress in Florida," said Deirdre Macnab, state president of the League of Woman Voters, one of the groups that challenged the redistricting plan under which 17 Republicans and 10 Democrats were elected to the U.S. House of Representatives.


"The court found that the Republican consultants made a mockery of fair districting and that there was a secretive, organized campaign, a shadow process of map-drawing," Macnab added.

The was the latest development in a protracted legal fight that began after the state House and Senate redrew Florida's congressional districts in 2012. Republicans control both houses of the state legislature.

"What is clear to me from the evidence ... is that this group of Republican political consultants or operatives did in fact conspire to manipulate and influence the redistricting process," Lewis wrote in the 41-page ruling.

University of Central Florida political science professor Aubrey Jewett said the ruling would bolster Democratic strength in the so-called I-4 corridor running across central Florida.

[to top of second column]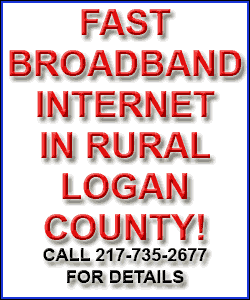 One prominent Democrat affected by the ruling, U.S. Representative Corrine Brown of Jacksonville, said the ruling dealt a blow to black voting rights. The judge ordered the redrawing of her congressional district and an adjoining Orlando-area district represented by Republican U.S. Representative Daniel Webster.

The plaintiffs who challenged the redistricting claimed that Republican legislators packed as many black voters as possible into Brown's district, which she was likely to win anyway, so that districts bordering on it would be more heavily white and likely to vote Republican.

Those districts include Webster's district in the Orlando area. Six of the seven congressional districts adjoining Brown's district are represented by Republicans.

(Additional reporting by Barbara Liston; Editing by David Adams and Will Dunham)
[© 2014 Thomson Reuters. All rights reserved.]
Copyright 2014 Reuters. All rights reserved. This material may not be published, broadcast, rewritten or redistributed.