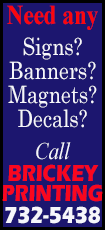 Orioles 3, Yankees 2 (10 innings)

Nick Hundley lined a single to center with one out in the bottom of the 10th inning to score Manny Machado, giving the Baltimore Orioles a 3-2 victory over the New York Yankees.

Machado started the rally in the 10th with a lead-off double and one out later, Hundley lined his single to center that easily scored Machado to give American League East-leading Baltimore its ninth win in the last 11 games.

The Yankees had led 2-0 after solo homers to Brian Roberts and Kelly Johnson.

- - -

Cubs 5, Braves 4

Justin Ruggiano's single with two outs in the ninth inning drove home rookie Arismendy Alcantara from second base as the Chicago Cubs beat the Atlanta Braves 5-4.

Alcantara singled with two outs and stole second before Ruggiano's game-winning base hit to left field.

The Cubs led 4-3 in the ninth before Braves catcher Christian Bethancourt scored right fielder Jason Heyward from third for a 4-4 tie.

- - -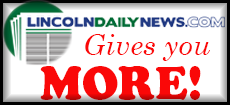 Mets 7, Marlins 1

David Wright tied a career high with four hits and he and Lucas Duda each blasted two-run homers to lead the New York Mets to a 7-1 win over the Miami Marlins.

Wright, the Mets third baseman, singled in the first, third and seventh and homered in the fifth as he collected four hits for the 19th time.

Center fielder Juan Lagares had three hits for the Mets, including a sixth-inning RBI single. Shortstop Ruben Tejada had an RBI single.

- - -

Phillies 6, Nationals 2

Jimmy Rollins homered twice and drove in three runs as the Philadelphia Phillies beat the Washington Nationals 6-2.

Left fielder Domonic Brown also doubled in two runs for Philadelphia, which won its fifth straight.

Rollins, the shortstop, hit a two-run homer in the third off Nationals starter Jordan Zimmermann (6-5) and a solo shot in the seventh off reliever Craig Stammen, giving him 11 homers this season.

- - -

Reds 6, Pirates 5

Center fielder Billy Hamilton had three hits and second baseman Ramon Santiago drove in two runs as the Cincinnati Reds rallied from a four-run deficit to defeat the Pittsburgh Pirates 6-5.

Catcher Devin Mesoraco homered for Cincinnati (50-43), which beat Pittsburgh for the eighth time in 11 meetings this season, coming back from 5-1 after six innings.

Third baseman Pedro Alvarez hit a three-run homer and center fielder Andrew McCutchen added a solo shot for the Pirates (48-45).

- - -

Indians 7, White Sox 4

Nick Swisher and David Murphy homered and Corey Kluber pitched six innings to get the win as the Cleveland Indians beat the Chicago White Sox 7-4.

After scoring three runs in the fifth inning to take a 6-4 lead, Cleveland added an insurance run in the seventh.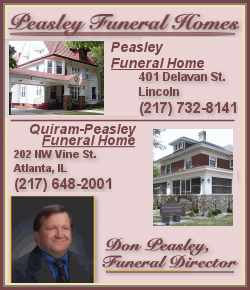 - - -

Angels 3, Rangers 0

All-Star center fielder Mike Trout drilled a home run and starting pitcher Garrett Richards went seven shutout innings as the streaking Los Angeles Angels handled the Texas Rangers 3-0.

The Angels (55-37) have won eight-of-nine and 17-of-21, and own the best record in baseball (24-9) since June 6 while the misery just keeps dragging on for the Rangers (38-55), who have the worst record in the majors.

- - -

Blue Jays 8, Rays 5

Steve Tolleson's two-run single in the ninth inning helped the Toronto Blue Jays momentarily stop their freefall in the American League East standings with an 8-5 win over the Tampa Bay Rays.

Tolleson, inserted at second base as a replacement for injured starter Munenori Kawasaki, flicked a Grant Balfour pitch down the right-field line, scoring designated hitter Dan Johnson and shortstop Jose Reyes for a 7-5 lead before first baseman Jose Bautista added an RBI single.

- - -

[to top of second column]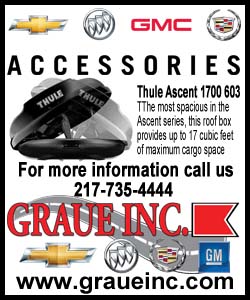 Tigers 2, Royals 1

Anibal Sanchez outdueled Danny Duffy, and the Detroit Tigers took their second straight game in the four-game series between the top two teams in the American League Central, beating Kansas City 2-1 to move 6 1/2 games in front of the Royals.

Duffy (5-9) gave up two runs (one earned) on five hits in six-plus innings while Sanchez (6-3) did not get a lot of offensive support, but it was enough as he gave up one run on eight hits through seven innings.

The Royals had opportunities throughout the game with at least one hit in every inning.

- - -
Red Sox 8, Astros 3

David Ortiz delivered a bases-clearing double to cap a five-run sixth inning as the Boston Red Sox defeated the Houston Astros 8-3.

Ortiz struck his blow off Astros left-hander Darin Downs, driving home right fielder Brock Holt, catcher Christian Vazquez and shortstop Stephen Drew.

Boston (42-51) recorded seven extra-base hits, including a pair of triples as both Ortiz and Vazquez finished with three RBIs apiece.

- - -

Rockies 6, Twins 2

The Colorado Rockies won their third straight game, beating the Minnesota Twins 6-2.

The Rockies (40-53) jumped on Twins (42-50) starting pitcher Kris Johnson (0-1) and scored five runs in three innings.

The bulk of the Rockies' early damage came on two-run homers by center fielder Drew Stubbs in the first and shortstop Troy Tulowitzki in the third.

- - -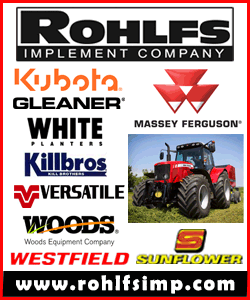 Mariners 3, Athletics 2

Felix Hernandez kept up his streak of impressive starts while beating the American League West-leading Oakland Athletics 3-2.

Hernandez gave up two runs in the top of the first inning but bounced back to throw seven consecutive scoreless innings before closer Fernando Rodney survived a tense ninth for his AL-best 27th save of the season.

Hernandez (11-2) allowed two runs and six hits while striking out nine in the eight-inning performance.

Back-to-back two-out doubles by Seattle center fielder James Jones and second baseman Robinson Cano pushed across the go-ahead run in the bottom of the sixth inning after the Mariners (50-43) rallied from the early 2-0 deficit.

- - -

Giants 5, Diamondbacks 0

Right-hander Tim Lincecum ran his streak of consecutive dominant starts to four, shutting out the Arizona Diamondbacks on three hits in seven innings in the San Francisco Giants' 5-0 win.

Third baseman Pablo Sandoval had three hits, including his 11th home run of the season, and three RBIs, highlighting a 10-hit attack.

- - -

Cardinals 7, Brewers 6

The St Louis Cardinals overcame a six-run deficit after two innings to rally for a 7-6 victory over the Milwaukee Brewers in a comeback win fueled by four home runs, including a solo shot by left fielder Matt Holliday in the ninth.

Holliday finished with three hits, as did shortstop Johnny Peralta, who hit his team-leading 14th home run of the season in the sixth.

- - -

Padres 6, Dodgers 3

Shortstop Alexi Amarista homered as the San Diego Padres defeated the Los Angeles Dodgers 6-3.

Left fielder Carlos Quentin, mired in an 8-for-80 funk entering the game, went 2-for-5 and drove in three runs as the Padres (41-52) halted a three-game skid.

The Dodgers (52-43) fell into a first-place tie with the San Francisco Giants in the National League West. (Compiled by Ben Everill; Editing by John O'Brien)
[© 2014 Thomson Reuters. All rights reserved.]
Copyright 2014 Reuters. All rights reserved. This material may not be published, broadcast, rewritten or redistributed.