LCHS will host special parent meetings this week
Meeting is required for extracurricular and/or sports participants
Send a link to a friend Share
[July 16, 2014] LINCOLN - Lincoln Community High School will host a series of required meetings for parents of students who intend to participate in extracurricular activities and/or sports for the first time in the 2014-2015 school year.
This meeting is primarily for parents of incoming freshmen, but is also a requirement for parents of any upperclassmen who will participate in an activity or sport for the first time in the new school year.
Meeting dates and times:
Parents should choose one meeting that fits their calendar. All meetings will be in the auditorium and will last approximately one hour. We will discuss eligibility guidelines, IHSA regulations, and other important extracurricular information.
More information is available at our activities
and sports website:
www.athletics2000.com/lincoln.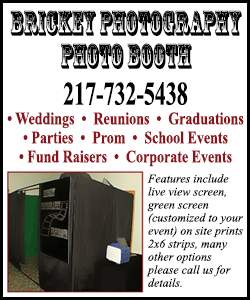 Parents can read the announcements on the left side of the main page.
Please call the Activities Office with questions - 732-4131 ext. 233.
[Text received; SAM KNOX, ACTIVITIES DIRECTOR, LINCOLN COMMUNITY HIGH SCHOOL]