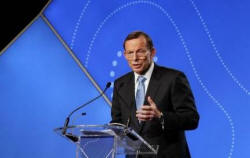 Australian PM Abbott says falling short on G20 growth target
Send a link to a friend Share
[July 17, 2014] By Jane Wardell and Matt Siegel
SYDNEY (Reuters) - The Group of 20 advanced and emerging countries has not enacted the policies needed to reach its growth targets, Australian Prime Minister Tony Abbott said on Thursday, casting fresh doubt on the ambitious roadmap laid out by the group earlier this year.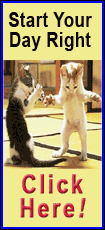 Abbott told a meeting of the Business 20 leaders in Sydney on Thursday that member countries would fall short by as much as half of their goal of raising collective GDP by an additional 2 percent over five years if they did not take stronger measures.

Abbott said the growth strategies of individual countries are taking shape following that pledge from G20 Finance Ministers at a meeting in Sydney in February.

"They contain several hundred proposed measures - but quantity does not always mean quality," he said at the opening of the B20 summit.

Australian Treasurer Joe Hockey has previously chided the group for its progress in meeting economic growth targets set by the Group, calling it "unacceptable" that only "one-tenth" of the necessary work had been achieved by April of this year.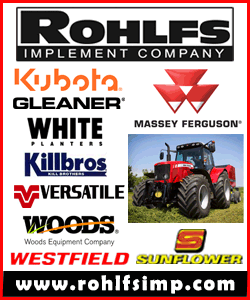 G20 members represent around 80 percent of global gross domestic product, more than 75 percent of global trade, and two-thirds of the world's population.

Australia, which has the rotating chair of the G20 this year, is hoping a tight focus for the cumbersome grouping will refute criticisms of lots of talk and little action. It is expected to focus on measures such as boosting infrastructure spending and fiscal discipline to achieve the growth target.
Abbott said G20 leaders will produce a short, three-page communique in "plain language" when they meet in Brisbane in November.

"Australia's task is to keep the G20 totally focused on economic growth and to resist the temptation to deal with every ill that the world may face," Abbott said.

Australian Trade Minister Andrew Robb said a meeting on Saturday in Sydney of the G20 Trade Ministers would be used to pressure countries that are dragging their heels in identifying necessary reforms along those lines.

"It could be embarrassing in front of all the other members if their package doesn't come up to scratch," he told Reuters on Thursday.

Robb warned that a resolution this year on the Trans-Pacific Partnership (TPP) that would boost growth towards the 2 percent target was unlikely, making progress via the G20 ministerial forums all the more vital.

[to top of second column]
AT THE LIMITS

The B20, set up in 2010 to give policy recommendations on behalf of the international business community to the G20, says addressing a $57 trillion shortfall in global infrastructure through to 2030 will be crucial in meeting this goal.
"We firmly believe 2 percent is achievable," Elmer Funke Kupper, ASX Ltd chief executive, told reporters after meeting with fellow B20 members.

But the group has criticized cumbersome global rules and long delays to approval processes that make it hard for large pension funds and insurance companies to invest in major infrastructure projects.
Abbott is supportive of the infrastructure goal, saying Australia is leading by example, investing A$50 billion ($46.8 billion) in a rolling 15-year list of infrastructure priorities.

But he is also stressing fiscal discipline. His Conservative-led Coalition government delivered a tough budget earlier this year and is scrapping controversial taxes on carbon and mining as it tackles what is says are unsustainable deficits due to total A$60 billion over the next four years.

"We really are at the limits of what macro measures can do to drive growth," Abbott said. "We need to manage the exit from unconventional monetary policy and to restore government's fiscal position to sustainability."

Abbott was also receptive to lobbying by the G20 to reduce financial regulation, which Australia and New Zealand Banking Group CEO Michael Smith said on Wednesday was deterring infrastructure investment and limiting the provision of trade finance.

"We need to unshackle business by reducing regulation and by accepting that some risk is unavoidable," Abbott said.

($1 = 1.0688 Australian dollars)

(Editing by Jacqueline Wong)
[© 2014 Thomson Reuters. All rights reserved.]
Copyright 2014 Reuters. All rights reserved. This material may not be published, broadcast, rewritten or redistributed.