Russian shares, ruble slump on new U.S. sanctions
Send a link to a friend Share
[July 17, 2014] By Polina Devitt
MOSCOW (Reuters) - Russian assets fell on Thursday after Washington imposed its toughest economic sanctions yet on Russian energy, financial and defense firms, also hitting the rouble and the country's sovereign dollar bonds.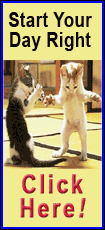 The U.S. government imposed sanctions on Wednesday on some of the key players in the Russian economy over what Washington says is Moscow's reluctance to curb violence in Ukraine.

The sanctions, which in effect close medium- and long-term dollar funding, were put on Russia's largest oil producer Rosneft, its No.2 gas producer Novatek, its third largest bank, Gazprombank, and state Vnesheconombank.

The rouble-traded MICEX dropped 2.6 percent in early trading and was down 2.0 percent at 1,445.30 points at 0350 ET; the dollar-traded RTS index was down 3.3 percent at 1,305.76 points.

Shares in Rosneft paired losses to 5 percent after falling 6 percent within a minute of opening. Novatek fell 5 percent.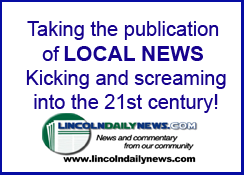 "The U.S. administration has unveiled new sanctions against Russian entities and individuals. However, despite the eye-catching headlines, the steps stop short of the much discussed, but yet not pursued, 'sectoral sanctions'," VTB Capital said in a note.
"That said, for the first time they touch – even if only lightly – major Russian corporations," it added.

The threat to Rosneft and Novatek from the sanctions is that Europe may follow suit and impose the same limitations on borrowing from European banks, Alfa Bank said in a note.

EU leaders said on Wednesday they would expand sanctions against Russia to target companies that undermine Ukrainian sovereignty and ask the European Investment Bank and the European Bank for Reconstruction and Development to suspend new lending.

Russia's Foreign Ministry reacted with disappointment that the European Union "succumbed to the blackmail of the U.S. administration and, contradicting its own interests, followed the path of sanctions" against Moscow.
The MSCI global emerging equities index was down 0.3 percent, while Russian sovereign dollar bonds slumped to multi-week lows and Russian debt insurance costs soared to two-month highs.

International payment systems Visa and MasterCard said the new U.S. sanctions did not affect their operations in Russia.

The rouble hit a one-month low against the dollar in early trade and was down 1.3 percent against it at 34.85. It also lost 1.4 percent against the euro and was at 47.16.

This left the rouble 1.4 percent weaker at 40.38 against the dollar-euro basket that the central bank uses to guide the currency's nominal exchange rate.

(Reporting by Polina Devitt, Olga Popova, Vladimir Soldatkin, Vladimir Abramov and Katya Golubkova; Writing by Polina Devitt; Editing by Elizabeth Piper and Jeremy Gaunt)
[© 2014 Thomson Reuters. All rights reserved.]
Copyright 2014 Reuters. All rights reserved. This material may not be published, broadcast, rewritten or redistributed.