I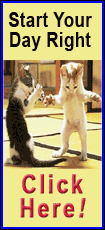 n the most recent such deal in the medical device sector, Medtronic Inc MDT.N last month agreed to buy Covidien COV.N for $43 billion. The move will allow Medtronic to re-domicile to Ireland to take advantage of low corporate tax rates and to access cash overseas without having to pay high repatriation costs.

St. Jude's chief financial officer, Don Zurbay, said on Wednesday the company was open to deals if they fit with the therapeutic areas that are its focus, such as cardiac care. But a tax inversion strategy is not a priority.

"It really would have to be a deal that's highly strategic first, and if those benefits happen to be a part of it, that's great. But for us, we don't really feel the need," Zurbay said in a telephone interview, following the company's release of slightly better-than-expected quarterly results.

"We have a very low tax rate to begin with, so in our situation I don't think the benefits would be there on the tax side," he said.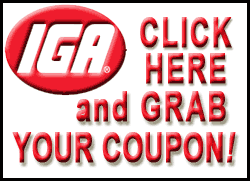 "We've had good success in getting access to most of our cash over time, so for us it really hasn't been a big topic," he added.

Medtronic and other companies that have recently announced mergers have also cited a desire to get bigger in order to offer a wider array of products to hospital customers looking to cut costs and the number of vendors with which they do business.

Zurbay said St. Jude has no great desire to do a major acquisition simply to get bigger.

St. Jude has been mentioned by some investors as a potential takeover target by others looking to grow.

The company reported higher quarterly earnings and revenue, largely due to increased sales of its devices to treat abnormal heart rhythms.

Sales of implantable cardioverter defibrillators and pacemakers, St. Jude's biggest product category, rose 2 percent to $733 million in the second quarter ended June 28. (Full Story)
"The market itself has been flat," Zurbay said. "Our growth has come mostly from market share gains."
St. Jude, which competes against Medtronic and Boston Scientific Inc BSX.N in the space, raised its full-year adjusted earnings per share forecast range by a cent to $3.96 to $4.01.

The company is targeting mid-to-high single-digit sales growth in 2015, fueled by the introduction of new products.

Excluding special items and including a tax benefit, adjusted earnings for the quarter were $1.02 per share, topping analysts' average expectations by 2 cents, according to Thomson Reuters I/B/E/S. Revenue rose 3 percent to $1.45 billion, edging past Wall Street estimates of $1.44 billion.

St. Jude Medical shares were down 0.4 percent at $67.98 on the New York Stock Exchange.

(Additional reporting by Shailesh Kuber in Bangalore; Editing by Sriraj Kalluvila and Leslie Adler)
[© 2014 Thomson Reuters. All rights reserved.]
Copyright 2014 Reuters. All rights reserved. This material may not be published, broadcast, rewritten or redistributed.