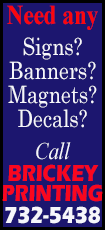 Michael Millikin, the general counsel of GM, and Rodney O'Neal, the chief executive of Delphi Automotive, the maker of the defective part, are due to testify before a Senate Commerce subcommittee.

Millikin is expected to receive harsh scrutiny because his legal department dealt with numerous private lawsuits related to crashes involving the defective switches, but apparently did not urgently warn other parts of GM.

The Senate panel holding Thursday's hearing is chaired by Missouri Democrat Claire McCaskill. "Claire will be posing some tough questions that haven't yet been answered about the role GM's legal department played in delaying this recall," said Andy Newbold, spokesman for McCaskill.

In his prepared testimony, Millikin said GM has appointed an outside law firm to review its litigation practices.
Millikin and other top GM executives were largely exonerated in an internal investigation that GM hired lawyer Anton Valukas to conduct and that was released last month. Instead, Valukas blamed lower-level lawyers and engineers for failing to properly flag the issue and not connecting air bag failures to the ignition switch defect.

Lower-level lawyers were among the 15 employees that GM forced out over the scandal. Millikin said in his prepared testimony that he did not learn of the extent of the specific defect until February of this year.

So far, GM has attributed 13 deaths and 54 crashes to the specific defect, in which the ignition switch can slip from the "run" to the "accessory" position, causing the engine to stall, air bags to not deploy, and a loss of power brakes and power steering.

GM this week started running full-page advertisements in newspapers across the United States advising consumers that the "key to safety" in operating the recalled vehicles is to use a single key, with no other items on the key ring, until repairs can be completed.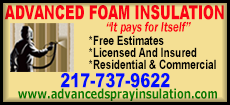 It is the first time GM has run an ad related to the ignition switch defect, the company said, adding it is intended to raise awareness among affected consumers. "This is another important element of our continued commitment to customer safety," said GM spokesman Patrick Morrissey.
DELPHI ON HOT SEAT

The House of Representatives and Senate have held a handful of hearings in which they have demanded answers from GM CEO Mary Barra about why the automaker failed to act more quickly, but lawmakers have not sharply focused on GM's lawyers.

[to top of second column]
It is not clear how roughly the panel will treat Delphi CEO O'Neal and his company, which so far has largely avoided the harshest criticism over the scandal. Lawmakers have credited the manufacturer with proposing a fix to the switch in 2005 that GM did not immediately adopt.

Also, the Justice Department is not targeting Delphi in its criminal probe of GM's handling of the safety defect, according to sources familiar with the investigation.

A House committee aide said last week that Delphi submitted about 7,500 pages of documents in the probe and that the company is continuing to produce more documents.

Appearing along with Millikin and O'Neal on Thursday will be Barra, Valukas, and Kenneth Feinberg, a prominent lawyer helping GM establish a victims' compensation fund.

Feinberg may be questioned about whether the death toll will rise as he starts reviewing claims.

The hearing may also explore the legislative response to the safety scandal. Two U.S. senators on Wednesday introduced a bill prompted by the GM recalls that would make it a crime for corporate officers to conceal dangers posed by their products.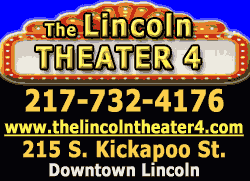 It may take months, however, for the Senate and House to agree on reforms. House Energy and Commerce Committee Chairman Fred Upton, who has also held hearings on the GM recalls, said no decision has been made on how specifically to approach legislation.

"With the schedule the way that it is, I don't know that we'll look at any legislation this year. We'll see," Upton told Reuters on Tuesday.

(Writing by Karey Van Hall; editing by Matthew Lewis)
[© 2014 Thomson Reuters. All rights reserved.]
Copyright 2014 Reuters. All rights reserved. This material may not be published, broadcast, rewritten or redistributed.