Fight over human trafficking law jeopardizes U.S. response to border crisis
Send a link to a friend Share
[July 17, 2014] By Patricia Zengerle and Julia Edwards

WASHINGTON (Reuters) - U.S. Democratic lawmakers' deep resistance to changing a 2008 law that combats human trafficking threatened on Wednesday to slow the government's response to a surge of 57,000 undocumented Central American children across the southern border.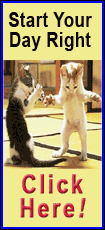 President Barack Obama sent senior members of his administration - including two Cabinet secretaries - to convince senators to back his request for $3.7 billion in emergency funds to deal with the crisis. (Graphic: U.S. border crisis http://reut.rs/1tNznQn)

After the meeting, several lawmakers said a sticking point in discussions of the funding request was how to deal with the 2008 law, which gives undocumented children from Central America - or any country that does not share a border with the United States - extra protections when they are picked up after crossing the frontier.

Many Republicans said they would not approve Obama's emergency funding request if the law were not changed to eliminate legal requirements that keep the children from being quickly deported.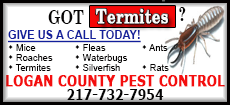 But many Democrats insisted the measures should remain in place for humanitarian reasons, even though administration officials have said they are open to changing the law.

"By and large, these are children under the age of 12. You would never walk into a courtroom anywhere in America and say to a child: 'Get up there and take the oath, and decide your fate and your future," Illinois Senator Richard Durbin said after the briefing, explaining why he opposed efforts to eliminate the legal protections, include guaranteeing them counsel.

LOOMING DEADLINE

Congressional leaders have said they want to act on Obama's request this month, before they leave for their August recess. Republicans and Democrats both said the government needed to act quickly, noting the steep cost of the influx. Administration officials told the lawmakers during the briefing that housing the children cost $250 to $1,000 per child per day.

"It's a figure that I thought was shocking," Florida Republican Senator Marco Rubio told reporters. "The whole room you heard murmuring. People were shocked at the costs associated with this."

[to top of second column]
Jeh Johnson, the U.S. secretary of homeland security, told reporters after the briefing that 63 of the 100 senators had attended. He would not elaborate on the briefing, adding only: "It was a thoughtful and substantive discussion."

Honduran officials called on Wednesday for U.S. aid to Central America to reduce violence that has fueled the surge of child migration. The foreign minister called for a "mini-Marshall Plan" to attack broader underlying problems, a reference to the U.S. aid package that helped rebuild Europe after World War Two.

Obama and Vice President Joe Biden met separately with Hispanic Democratic lawmakers to discuss how to handle the 57,000 children, mostly from Honduras, Guatemala and El Salvador, who have come across the border with Mexico.

Many Democrats insisted the current law allowed the administration to deal with the emergency, and that it did not need to be changed.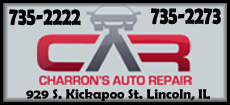 "While I support his supplemental, I do not support changing the law," New Jersey Democratic Senator Robert Menendez, chairman of the Senate Foreign Relations Committee, told reporters after attending the Hispanic caucus meeting.

(Additional reporting by Richard Cowan, Steve Holland and Jeff Mason; Writing by Patricia Zengerle; Editing by Doina Chiacu and Peter Cooney)
[© 2014 Thomson Reuters. All rights reserved.]
Copyright 2014 Reuters. All rights reserved. This material may not be published, broadcast, rewritten or redistributed.