Utah asks Supreme Court to stay ruling on recognizing gay marriages
Send a link to a friend Share
[July 17, 2014] By Jennifer Dobner

SALT LAKE CITY (Reuters) - Utah's attorney general asked the U.S. Supreme Court on Wednesday for an emergency stay of an order by an appeals court to recognize hundreds of same-sex marriages performed in the state pending an appeal.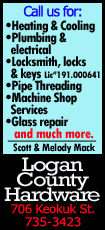 The 10th U.S. Circuit Court of Appeals on Friday denied Utah's bid to further block legal recognition of about 1,300 gay weddings performed after the state's gay marriage ban was briefly lifted by a federal judge in December.

The move by Utah to appeal to the Supreme Court for a stay had been widely expected since the 10th Circuit left intact an existing temporary stay in order to give the state time to seek a lengthier injunction from a higher court.

A decision on the request lies with Justice Sonia Sotomayor. If she fails to issue a stay, state attorneys say Utah will ask the full Supreme Court to consider the issue.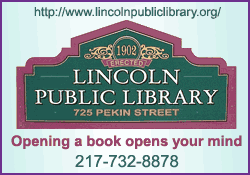 If no stay is granted, then same-sex couples who married during the brief window when such unions were legal would be eligible for spousal benefits and rights beginning on July 21.In his filing, Utah Attorney General Sean Reyes said the federal judge who struck down the ban last year had erred, and that the highest court in the land should have its say.

"This (Supreme) Court will soon have the final, dispositive word on the important issue of who gets to decide how to define marriage: the people of a state participating in the democratic process, or the federal courts," Reyes wrote.

In December, U.S. District Judge Robert Shelby in Salt Lake City struck down a constitutional amendment passed by voters that restricted marriage to heterosexual couples, clearing the way for same-sex couples to wed in the socially conservative and heavily Mormon state.

[to top of second column]

But the Supreme Court in Washington reinstated the gay marriage ban just 17 days later, issuing a stay of Shelby's ruling that halted further gay and lesbian nuptials until Utah's appeal of that decision had run its course.

Utah refused to confer legal recognition of gay and lesbian marriages performed in the interim, leaving those couples unable to proceed with adoptions, obtain spousal health insurance benefits or legally change their names.

There are now 19 states, plus the District of Columbia, where same-sex marriage is legal. In another nine states, including Utah, federal judges have struck down bans on same-sex marriage but the rulings have been put on hold pending appeal.

(Reporting by Jennifer Dobner; Writing by Daniel Wallis; Editing by Eric Walsh and Nick Macfie)
[© 2014 Thomson Reuters. All rights reserved.]
Copyright 2014 Reuters. All rights reserved. This material may not be published, broadcast, rewritten or redistributed.