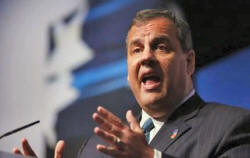 New Jersey bridge probe committee to interview top Christie aide
Send a link to a friend Share
[July 17, 2014] (Reuters) - The New Jersey committee investigating the lane closures on the George Washington Bridge that sparked a political firestorm will interview a top aide to Governor Chris Christie on Thursday, although the probe has lost steam in recent months.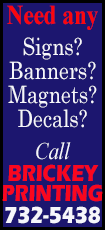 Regina Egea, Christie's incoming chief of staff, is slated to testify before the legislative task force, following about a month of inactivity from the panel. Egea formerly led the unit that oversaw relations with the Port Authority of New York and New Jersey, and internal documents indicated that Egea received one of the administration's earliest warnings about the closures in Fort Lee, New Jersey.

Members on the panel said the pace of the probe into the massive September traffic disruption, which has been dubbed Bridgegate, had slowed to a crawl because potential witnesses had refused to cooperate.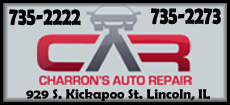 The panel has interviewed just five of the 13 people it had planned to question since forming in January.

In addition, the U.S. Attorney's Office for New Jersey asked the committee to delay interviews with key witnesses to avoid interfering with the criminal investigation, committee members told Reuters on Wednesday.

"It leaves us with very slim pickings, in terms of witnesses," said Assemblywoman Amy Handlin, a Republican on the committee, which is controlled by Democrats.

The shutdown over four days of the access lanes in Fort Lee caused hours-long snarls that delayed school buses, ambulances and commuters. Critics have alleged the closures were orchestrated by Christie's allies as retaliation against the city's Democratic mayor who failed to endorse the Republican governor's re-election bid.
The controversy has proved embarrassing for Christie as he considers a 2016 run for the White House, although he has denied knowing about the incident at the time or being involved.

The New York Times reported last month that a second bridge investigation linked to Christie had been launched, focusing on possible securities law violations involving the Pulaski Skyway bridge.

(Reporting by Daniel Kelley in Philadelphia; Editing by Curtis Skinner and Peter Cooney)
[© 2014 Thomson Reuters. All rights reserved.]
Copyright 2014 Reuters. All rights reserved. This material may not be published, broadcast, rewritten or redistributed.