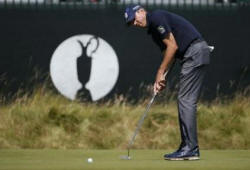 Kuchar keeping good company as he seeks Open secret
Send a link to a friend Share
[July 17, 2014] By Martyn Herman

HOYLAKE England (Reuters) - American Matt Kuchar is not one to shy away from seeking tips.His majestic short game owes much to chats he once shared as an aspiring pro with the likes of chipping masters Lee Trevino and Ray Floyd.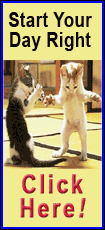 It would be a surprise then if he wasn't in the ear of his practice-round partners at the British Open which starts on Thursday at the Royal Liverpool Golf Club.

"I've had four practice rounds and had four great Open champions to play with," said Kuchar who has had top-10 finishes in all the majors without winning one.

"I played with Tiger Woods on Sunday, Nick Faldo on Monday, Tom Watson on Tuesday and David Duval today," he told reporters on Wednesday.

"I hope I get some unique perspective and some of that mystical Open championship to rub off a little on me. It was great to play with all of them. I enjoyed my practice rounds.

Kuchar has certainly been keeping good company and says that he feels comfortable on the course alongside the Dee Estuary, even if he does not know exactly what it's called.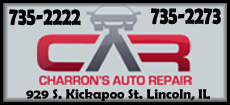 "I could use a little help," said the 36-year-old from Florida. "I still don't know exactly how to refer to it, if I refer to the course as Hoylake or Royal Liverpool or Royal Liverpool at Hoylake.

"I have heard it many different ways, even The Royal."

BOX OF TRICKS

Kuchar often carries four wedges in his bag and he will dip into his box of tricks around the greens over the next few days, leaning heavily on the sage advice passed on by former major winners Trevino and Floyd.

"I've actually sought out guys. I sought out Lee Trevino for help with the wedge game. I sought out Ray Floyd with pitching around the greens," the world number five explained.

"Trying to take guys that I knew were the best at what they did and figure out if there's anything they had to share that I could possibly use.

"There are a few things that Lee told me that I still use in my wedge shots. There are things that Ray Floyd showed me that I put in play," said Kuchar.

"I think that's something that I love about the game is the ability to continue to learn. I think when I first came out as a rookie, I didn't want to get in anybody's way, and was too scared to ask for help.

[to top of second column]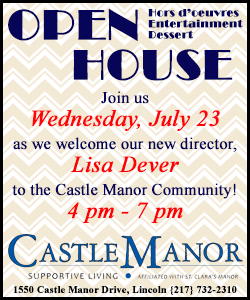 "But now I'm comfortable enough to seek some guys out and to go ahead and ask them for help."

The Ryder Cup player the American crowds call 'Kooooch' is also right up to speed with Hoylake's history, admitting he cannot get enough of the traditions that mark the event out from the other three majors played across the Atlantic.

"This is a special place and so heaped with tradition. I loved going through and checking out the history, knowing that Bobby Jones won the second leg of his Grand Slam here in 1930," he said.

"Or figuring out the different past champions and getting to know some history here. I think there was a guy, Johnny Ball, who was a legendary player here," added Kuchar of the first English-born golfer to win the Open in 1890.

"Anytime coming here is extra special because of the amount of history that is here.

"To win the British Open would just be a dream come true. I think all of us as kids that played the game envision holding the Claret Jug."

Kuchar will have another former British Open champion, Louis Oosthuizen, and Northern Ireland's former U.S. Open winner Graeme McDowell for company on Thursday.

(Editing by Tony Jimenez)
[© 2014 Thomson Reuters. All rights reserved.]
Copyright 2014 Reuters. All rights reserved. This material may not be published, broadcast, rewritten or redistributed.