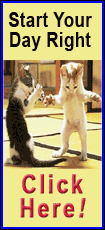 On the field, they look for eventual payoff from a now well-stocked farm system and subsequent positive impact on the parent club.

Off the field, there's a $575 million renovation looming that would bring new clubhouses, training facilities and infrastructure at 100-year-old Wrigley Field up to 21st century standards. The project, which awaits expected final city approval, could start within weeks and pick up speed up in the offseason.

A renovated Wrigley Field will feature a series of video boards and advertising signage to produce new revenue to entice more high-priced talent.

The convergence could come as soon as 2016. In the meantime, the Cubs have a difficult -- but not bleak -- second half as the National League Central title chase continues without them.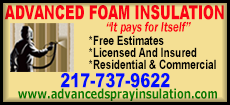 The Cubs, 40-54 and 12 games out of first at the break, realistically face another season with 90-plus losses, the third in the executive regime of team president Theo Epstein and general manager Jed Hoyer.

But Epstein was quoted as saying he now sees light at the end of the tunnel and that better days lie ahead.

Cubs manager Rick Renteria, who has instilled a positive atmosphere in the clubhouse despite first-half struggles, said he saw the potential down the line even before he took the job.

But the final 11 weeks of the season may mirror the first part as the Cubs proceed without two ace pitchers (Jeff Samardzija and Jason Hammel -- both traded to Oakland). And despite Epstein's pledge of a pause, there's still the possibility of more trades to come as the July 31 deadline approaches.

Some help may arrive from the minors, but not all top prospects will be called up in September. Officials said third baseman Kris Bryant is staying put at Triple-A Iowa for the rest of the season. Others like versatile infielder/outfielder Arismendy Alcantara had a pre-All Star Game sampling in Chicago and hit .391 (9-for-23) in five starts.

-----------------------------------------------

MLB Team Report - Chicago Cubs - NOTES, QUOTES

RECORD: 40-54

STREAK: Lost two

FIRST-HALF MVP: SS Starlin Castro bounced back from a miserable 2013, a year in which he hit a career-low .245 with just 44 RBIs. So far this season, the 24-year-old shortstop is batting .276 with 103 hits, 11 home runs and 52 RBIs in 93 games. His average and hits rank second among major league shortstops. Castro was named to his third All-Star Game this month, just the third Cubs shortstop so honored. Honorable mention goes to 1B Anthony Rizzo, an All-Star who is batting .276 with 20 home runs -- third in the National League -- and 49 RBIs.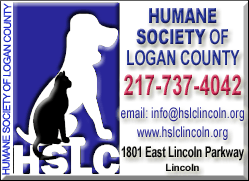 FIRST-HALF GRADE: C-minus -- It may seem a generous grade for a team struggling with one of the major league's worst records, but manager Rick Renteria's upbeat attitude and positive approach to players won plenty of admirers. The team's All-Stars, SS Starlin Castro and 1B Anthony Rizzo, were the biggest offensive stars, while RHP Jake Arrieta (5-1, 1.95 ERA) was a pleasant surprise. The Cubs were competitive in most games they played, and they might have a few more wins if the bullpen were more consistent. Despite the departures of RHPs Jeff Samardzija and Jason Hammel, the remaining pitching wasn't bleak.

PIVOTAL POST-BREAK PLAYER: RHP Jake Arrieta (5-1, 1.95 ERA) could claim the mantle of staff ace after the departures of RHPs Jeff Samardzija and Jason Hammel in a trade with the Oakland A's. Arrieta, acquired last year from the Baltimore Orioles in a trade for RHP Scott Feldman, has the second-lowest ERA in the majors since May 1. "I think it was something everybody believed he was capable of," Cubs manager Rick Renteria said. "It's not so much a surprise, just satisfaction and thankfulness that he's been able to do what he's done."

BUY OR SELL: The Cubs' biggest bargaining chips -- RHPs Jeff Samardzija and Jason Hammel -- were traded to the Oakland A's in early July, and president of baseball operations Theo Epstein said the club would pause after that deal. But that doesn't mean he is through. Perhaps a contending club might make a bid for a left-handed reliever such as James Russell (0-1, 2.54 ERA, one save) or Wesley Wright (0-1, 2.36 ERA). Both were the subject of trade speculation this month.

INJURY STATUS: INF Emilio Bonifacio, currently on the 15-day disabled list with an oblique strain, is working his way back with a rehab stint at the Cubs' rookie-level affiliate in the Arizona Rookie League. RHP Kyuji Fujikawa has spent the entire season sidelined while recovering from Tommy John surgery, but he made a tentative step back with his recent work in Mesa, Ariz. RHP James McDonald, out since spring training with right shoulder problems, remains on the 60-day disabled list.

[to top of second column]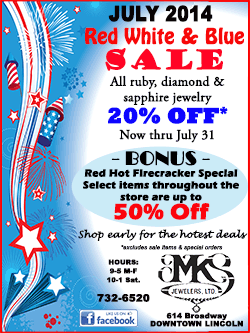 TOP PROSPECT: 3B Kris Bryant, 22, is batting .346 with 31 home runs and 81 RBIs in 92 games between Double-A Tennessee and Triple-A Iowa. Even so, the Cubs are reluctant to bring him up without more seasoning, saying he will stay at Iowa for the rest of the year. Others who could merit a September call-up include 21-year-old Iowa SS Javier Baez (.240, 14 home runs, 55 RBIs through 84 games) and perhaps even 20-year-old SS Addison Russell or 22-year-old OF Jorge Soler, both at Double-A Tennessee.
QUOTE TO NOTE: "I think we've done well as a club. Obviously early we had certain things, little things in the game that we weren't doing as well as we liked. The pen was a little erratic at times but our starting pitching has been good the whole season. We've continued to just try to play the game. There have been times where we've had some hiccups, but all-in-all there have been very few games where you look at our club and say 'this is terrible.' They've plugged away and we've been in almost every game of the season. ... There are more opportunities before us." -- Cubs manager Rick Renteria.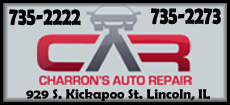 -----------------------------------------------

MLB Team Report - Chicago Cubs - ROSTER REPORT

MEDICAL WATCH:

--INF/OF Emilio Bonifacio (sore right rib cage) went on the 15-day disabled list June 13. He was rehabbing at the Cubs' complex in Mesa, Ariz., as of June 30. He began a rehab assignment in the rookie-level Arizona League on July 11 and was transferred to Double-A Tennessee on July 16.

--RHP Kyuji Fujikawa (Tommy John surgery in June 2013) went on the 15-day disabled list retroactive to March 21, and he was transferred to the 60-day DL on May 3. He pitched June 2 in extended spring training. He began a rehab assignment in the rookie-level Arizona League on July 6.

--RHP James McDonald (right shoulder inflammation) went on the 60-day disabled list March 30. There is no timetable for his return.

ROTATION:

RHP Jake Arrieta

RHP Edwin Jackson

LHP Travis Wood

BULLPEN:

RHP Hector Rondon (closer)

LHP James Russell

LHP Wesley Wright

RHP Justin Grimm

RHP Neil Ramirez

RHP Brian Schlitter

RHP Carlos Villanueva

RHP Pedro Strop

LHP Zac Rosscup

CATCHERS:

John Baker

Welington Castillo

INFIELDERS:

1B Anthony Rizzo

2B Arismendy Alcantara

SS Starlin Castro

3B Luis Valbuena

INF Mike Olt

INF Darwin Barney

OUTFIELDERS:

LF Chris Coghlan

CF Junior Lake

RF Nate Schierholtz

OF Ryan Sweeney

OF Justin Ruggiano

-----------------------------------------------
[© 2014 Thomson Reuters. All rights reserved.]
Copyright 2014 Reuters. All rights reserved. This material may not be published, broadcast, rewritten or redistributed.