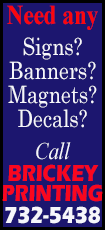 After that loss, which dropped the defending league champs to 47-42, a reporter asked ace pitcher Adam Wainwright why the season was such a disappointment.

"In a week from now, we could be doing a completely different kind of interview," Wainwright said.

Less than a week later, St. Louis caught the slumping Brewers for first place in the Central. Although they fell back into second Sunday with an 11-2 loss to Milwaukee, the Cardinals can still head for the All-Star break with optimism, even though they won't have All-Star catcher Yadier Molina until at least mid-September after surgery Friday to repair torn ligaments in his right thumb.

On one hand, St. Louis has been disappointing. The offense has been bogged in a sea of grounders all year, with key run-producers like left fielder Matt Holliday and right fielder Allen Craig struggling to get on track.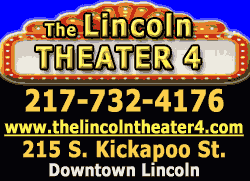 On the other hand, the Cardinals have shown grit and perseverance to be in contention. Injuries have wiped out three key starting pitchers for long periods, second-year starter Shelby Miller has been one of the league's worst pitchers by most metrics and closer Trevor Rosenthal has been a thrill ride, yet St. Louis is right there.

As for the last 66 games, the Cardinals catch at least two scheduling breaks. After opening the unofficial second half with a weekend series at home against the Los Angeles Dodgers, they play 25 of the next 37 games against losing teams. That includes seven games each with the Chicago Cubs and San Diego.

Also, with a plethora of off-days, St. Louis won't need a fifth starter until Aug. 2. That will allow manager Mike Matheny the chance to set up his rotation, potentially giving Wainwright and present No. 2 starter Lance Lynn the ball in six of the first 10 games after the break.

Matheny feels his team will be ready for a potentially grueling four-team race in the Central.

"It's a perfect time for the break," he said. "These guys have competed, they've worked and we asked them to grind. I anticipate that we will see a well-rested ready group when we get back."

-----------------------------------------------

MLB Team Report - St. Louis Cardinals - NOTES, QUOTES

RECORD: 52-44

STREAK: Lost one

FIRST-HALF MVP: RHP Adam Wainwright is having the best season of his career. In a year when the likes of Clayton Kershaw and Johnny Cueto will it a crowded NL Cy Young Award ballot, Wainwright is off to a 12-4 start with a 1.83 ERA. Mixing his pitches better than before and introducing tactics like a hesitation windup and increased use of the cutter, Wainwright continually stays a step ahead of batters. He is averaging more than seven innings a start, allowing manager Mike Matheny to use his bullpen more on days when Wainwright isn't pitching, knowing the relief corps largely will get a breather when it is Wainwright's turn.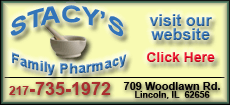 FIRST-HALF GRADE: C-plus -- Given the high expectations off last year's 97-win team that represented the National League in the World Series, it is hard to give the Cardinals a higher grade. The offense was inconsistent at best, slugging fewer homers and hitting into more double plays than any other team in the league. Manager Mike Matheny's lineups didn't reflect the team's struggling state, as he left RF Allen Craig in the No. 4 spot far too long, even when it was obvious that right-handers were dominating Craig with inside fastballs. On the other hand, the organization's pitching depth helped the Cardinals withstand the loss of three starting pitchers for long stretches.

PIVOTAL POST-BREAK PLAYER: The suspicion was that LF Matt Holliday might finally be washed up after he entered the last week before the break with five homers, as many as Cincinnati speedster Billy Hamilton, and on pace for fewer than 80 RBIs. However, Holliday might be on the verge of one of his patented tears, where he pounds the ball into the seats for weeks at a time and carries an offense. Holliday still has great bat speed -- his game-winning homer July 11 in Milwaukee left his bat at more than 103 mph -- and is on track for 40 doubles. If Holliday can get on a RBI tear, the offense suddenly looks stouter.

BUY OR SELL: Buy, buy, buy -- but with a caveat. GM John Mozeliak is unlikely to deal prospects like OF Randal Grichuk, OF Stephen Piscotty or OF James Ramsey for a power bat, and he certainly will end the conversation if someone asks for rookie OF Oscar Taveras. However, inserting RF Allen Craig into a package could make a big trade work if someone wants to take on his contract, which runs until 2017 at just over $6 million per year. The recent emergence of 2B Kolten Wong makes it doubtful that St. Louis would trade for a power-hitting infielder such as Texas 3B Adrian Beltre.

INJURY STATUS: The Cardinals' season was hampered by injuries from day one. Three starting pitchers -- RHP Michael Wacha, RHP Joe Kelly and LHP Jaime Garcia -- missed significant time. Garcia is done for the year, and there is no timetable for Wacha's return from a stress reaction in his shoulder that has sidelined him for almost a month. C Yadier Molina tore ligaments in his right thumb July 9, and he is out until at least mid-September, and perhaps the rest of the season. LHP Kevin Siegrist (forearm) should be back with St. Louis before July is over, giving the team another solid late-inning option.

[to top of second column]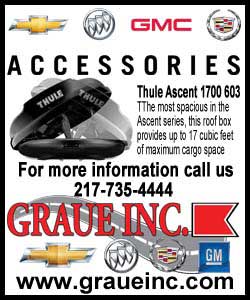 TOP PROSPECT: OF Randal Grichuk already had two brief stints with the Cardinals in the first 96 games. The versatile 22-year-old can play all three outfield positions and offers home run power. His first big league blast came off Toronto LHP Mark Buehrle last month, giving St. Louis the lead for good in a game it won. Depending on trade-deadline moves, Grichuk could rejoin the Cardinals in August or he could be a September call-up. With his ability defensively and his long-ball capability, Grichuk might change a game or two down the stretch.

QUOTE TO NOTE: "They are going to continue to compete and so are we." -- St. Louis manager Mike Matheny.

-----------------------------------------------

MLB Team Report - St. Louis Cardinals - ROSTER REPORT

MEDICAL WATCH:

--C Yadier Molina (torn ligaments in right thumb) went on the 15-day disabled list July 10. He had surgery July 11. He is expected to be out until September.

--RHP Michael Wacha (stress reaction in scapula) went on the 15-day disabled list retroactive to June 18. He had an MRI exam July 7, and it showed that his shoulder has healed, but not to the point where he can throw yet. GM John Mozeliak said that Wacha would undergo another MRI around July 21 to determine if he can start throwing. He expects Wacha to pitch again this year.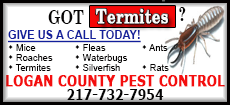 --LHP Kevin Siegrist (strained left forearm) went on the 15-day disabled list May 24. He threw bullpen sessions June 12 and June 15. He had to cancel a bullpen session June 18 because he couldn't get his shoulder loose due to a nerve issue. Siegrist threw off flat ground June 20. He threw bullpen sessions July 4, July 7 and July 9. He began a rehab assignment with Double-A Springfield on July 12.

--LHP Jaime Garcia (sore left shoulder) went on the 15-day disabled list on June 21, and he was transferred to the 60-day DL on July 11. Garcia missed most of last year with a torn rotator cuff, and this injury is said to be related. He had season-ending surgery July 11.

ROTATION:

RHP Adam Wainwright

RHP Lance Lynn

RHP Shelby Miller

RHP Carlos Martinez

RHP Joe Kelly

BULLPEN:

RHP Trevor Rosenthal (closer)

LHP Randy Choate

RHP Seth Maness

RHP Pat Neshek

RHP Jason Motte

LHP Sam Freeman

LHP Nick Greenwood

CATCHERS:

Tony Cruz

George Kottaras

INFIELDERS:

1B Matt Adams

2B Kolten Wong

SS Jhonny Peralta

3B Matt Carpenter

INF Mark Ellis

INF Daniel Descalso

OUTFIELDERS:

LF Matt Holliday

CF Peter Bourjos

RF Allen Craig

OF Oscar Taveras

OF Jon Jay

-----------------------------------------------
[© 2014 Thomson Reuters. All rights reserved.]
Copyright 2014 Reuters. All rights reserved. This material may not be published, broadcast, rewritten or redistributed.