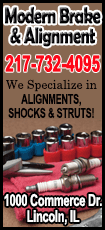 Then there are stretches like the four losses in five games heading into this week's All-Star break that leaves Chicago looking like anything but.

The White Sox flirted with .500 much of the season and their current 45-50 mark is eight wins better than at last year's break and six ahead of their pace after 95 games (39-56) in 2013.

Credit rookie Jose Abreu and left-handed pitcher Chris Sale for much of improvement and overachievement for a South Side team that lost 99 games last year.

Abreu, a 27-year-old first baseman from Cuba, tops the majors with 29 home runs and has twice been named American League rookie of the month and was also AL Player of the Month once. It's hard to imagine much White Sox success without him.

Sale's 8-1 record trails only Jose Contreras' 9-0 first half record in 2006 among best starts in White Sox history. Sale has a 2.08 ERA through 14 starts and has struck out 102 while walking just 16.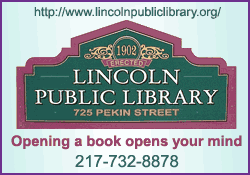 Abreu, Sale and shortstop Alexei Ramirez were set to represent the White Sox at this week's All-Star Game in Minneapolis. Sale was winner of the AL's Final Vote contest.

Even with Sale, the White Sox rank near the bottom of the American League in ERA (4.17), saves (19) and walks and hits per inning pitched (1.39). And 12 blown saves are tied for third most in the league. Closer Ronald Belisario (3-6) has struggled with a 6.35 ERA and just eight saves in 38 appearances.

Chicago stands 10 1/2 games behind first place Detroit, which seems poised to run away with the division in the second half.

So the only hopes for postseason lie with a wild card berth. And right now the White Sox are seventh in the wild-card standings, 6 1/2 games behind the co-wild card leading Angels and Mariners.

-----------------------------------------------

MLB Team Report - Chicago White Sox - NOTES, QUOTES

RECORD: 45-51

STREAK: Lost one

FIRST-HALF MVP: Rookie 1B Jose Abreu leads the major leagues in home runs (29), is tied for third in RBIs (73) and is 14th in the American League with a .297 average with 94 hits. Even a 14-game stint on the disabled list earlier this season with a sore ankle didn't slow down the Cuban phenom. Since returning June 2, Abreu is batting .313 with 14 homers and 31 RBIs in 38 games. His 50 extra base hits came in the second-fewest games ever. Honorable mention goes to All-Star LHP Chris Sale, the only other White Sox untouchable. He is 8-1 with a 2.08 ERA over 14 starts and 95 innings.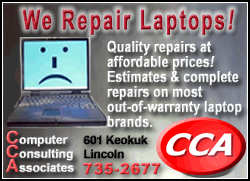 FIRST-HALF GRADE: C -- After posting baseball's third-worst record in 2013, the White Sox overachieved so far this season even with sometimes suspect pitching. While Chicago is six games under .500, the team is just 6 1/2 games out of a wild-card spot, leaving hope for the second half. The White Sox can't afford a falloff by sensational rookie 1B Jose Abreu -- or LHP Chris Sale or LHP John Danks, for that matter -- if they hope to make a run. Better starting pitching from the rest of the staff plus a more disciplined bullpen are a must.

PIVOTAL POST-BREAK PLAYER: 2B Gordon Beckham is subject of trade rumors, but if he stays, he will need to find more consistency at the plate. Beckham is batting just .238 with a career-low .291 on-base percentage and a .379 slugging percentage. Take away Beckham's .306 average in May, and his half-season was truly woeful. He hit .160 through the end of April, .235 in June, and he is batting .114 so far in July. Despite Beckham's struggles, manager Robin Ventura keeps writing his name on the lineup card. Beckham started 71 of the team's 74 games since coming off the disabled list in late April.

BUY OR SELL: If the White Sox opt to look to next year, they have some talent a contending team might savor. 1B/DH Adam Dunn, has no postseason experience, but his big left-handed bat could be a welcome addition to a playoff team. 2B Gordon Beckham and All-Star SS Alexei Ramirez also were the subject of rumors, with minor league middle infielder Carlos Sanchez waiting in the wings. LHP John Danks enhanced his trade value by going 5-2 with a 2.69 ERA over his past 10 starts. 1B Jose Abreu and LHP Chris Sale aren't going anywhere, and LHP Jose Quintana and RF Avisail Garcia are unlikely to be moved, too.

INJURY STATUS: SS Alexei Ramirez left Saturday's game in Cleveland with an unspecified injury and did not play Sunday, but he entered the All-Star Game as a midgame replacement for Derek Jeter. RHP Matt Lindstrom remains on the disabled list with an ankle injury, but he threw a 30-pitch bullpen session and performed some defensive drills Saturday. OF Avisail Garcia, who underwent shoulder surgery in mid-April, hopes to return before the end of the season.

TOP PROSPECT: SS Carlos Sanchez, 22, was called up from Triple-A Charlotte on Sunday to fill in for Alexei Ramirez, who was nursing a sore back. Sanchez was hitting .291 with 12 stolen bases with Charlotte. 3B Matt Davidson, a power hitter with 17 home runs and 38 RBIs in 86 games in Charlotte, was acquired by the White Sox in exchange for RHP Addison Reed last winter. However, the 23-year-old is batting .213 with a .287 on-base percentage. Speedy 2B Micah Johnson, 23, made a quick rise from Double-A Birmingham to Charlotte, and he has a .297 average and six stolen bases through 38 Triple-A games.

[to top of second column]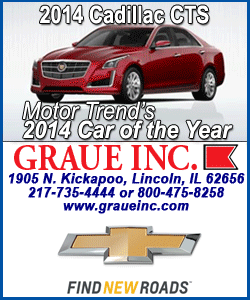 QUOTE TO NOTE: "I would like it to be better. We've had spurts where we play well and spurts where we didn't play that well. We've had a lot of games that we could have won that we didn't win. You wish you were in a better spot. You just come back and clean that stuff up." -- White Sox manager Robin Ventura.

-----------------------------------------------

MLB Team Report - Chicago White Sox - ROSTER REPORT

MEDICAL WATCH:

--RHP Matt Lindstrom (subluxed left ankle tendon) went on the 15-day disabled list May 20. He underwent surgery May 23. He was playing catch without wearing a walking boot in late June. He might be able to return in late August.

--RHP Felipe Paulino (right rotator cuff inflammation) went on the 15-day disabled list April 19. He was throwing bullpen sessions in late April. He began a rehab assignment with Triple-A Charlotte on May 3. Paulino was pulled from his rehab assignment May 27 due to shoulder soreness.

--RHP Nate Jones (nerve issue in back) went on the 15-day disabled list April 4, and he was transferred to the 60-day DL on May 3. He underwent surgery May 5. As of June 10, he was playing catch, throwing from about 70 feet. He was still doing light throwing in early July, though not off a mound. He might be able to return in late July or early August.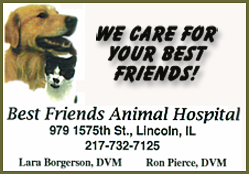 --OF Avisail Garcia (torn labrum in left shoulder) was put on the 15-day disabled list April 10, and he was transferred to the 60-day DL on April 27. He underwent surgery April 15. He started doing minimal doing baseball-related activities June 13, and he took on-field batting practice for the first time July 7. There is a chance he could return to action this year.

ROTATION:

LHP Chris Sale

LHP Jose Quintana

LHP John Danks

RHP Scott Carroll

RHP Hector Noesi

BULLPEN:

RHP Ronald Belisario

RHP Daniel Webb

RHP Zack Putnam

RHP Jake Petricka

RHP Javy Guerra

LHP Eric Surkamp

CATCHERS:

Tyler Flowers

Adrian Nieto

INFIELDERS:

1B Jose Abreu

2B Gordon Beckham

SS Alexei Ramirez

3B Conor Gillaspie

INF Paul Konerko

INF Leury Garcia

INF Carlos Sanchez

OUTFIELDERS:

LF Alejandro De Aza

CF Adam Eaton

RF Dayan Viciedo

DH Adam Dunn

OF Moises Sierra

-----------------------------------------------
[© 2014 Thomson Reuters. All rights reserved.]
Copyright 2014 Reuters. All rights reserved. This material may not be published, broadcast, rewritten or redistributed.