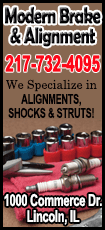 Commissioner Adam Silver confessed to the potential for a lagging resolution to the planned sale to Steve Ballmer because of litigious hurdles that are becoming unpredictable. Certainty is hard to come by with the courts playing a role in the end game.

"I'm not sure," Silver said. "Because we're not actually a party to those proceedings, and while I'm following the litigation and we have a lawyer in the courtroom who's giving us regular reports on it, they're in recess right now. At least based on my understanding of how it has proceeded, certainly Shelly (Sterling), it appears that she's done all the right things as set out in their trust agreement."

The NBA Board of Governors cannot approve the sale to Ballmer, a former CEO at Microsoft who made a $2 billion bid and signed a binding agreement with Shelly Sterling, while it is being contested in court.
---Silver said the league is considering an in-season, neutral-site tournament.

"Very early days in the discussion of that, but we're looking at other opportunities in the league to create excitement," Silver said Wednesday at a Board of Governors meeting press conference in Las Vegas.

"As one of our general managers said at the meeting, there's very few things that you can win in the NBA. I mean, when you think about European soccer, for example, they have the FA Cup and they have other tournaments throughout the season, so I could imagine if we were to look at some sort of midseason tournament I would imagine doing something in Vegas. This would be a terrific neutral site location."

The tournament would require approval of the NBA players association, which means it likely cannot be introduced until a new collective bargaining agreement is established. Players participating deep into the playoffs already are logging more than 100 games in a season.

---Michael Jordan promised star power in free agency, and the Charlotte Hornets owner is on the verge of landing Indiana Pacers guard Lance Stephenson.

ESPN reported Jordan, general manager Rich Cho, head coach Steve Clifford and assistant coach Patrick Ewing met with Stephenson in Las Vegas on Tuesday and worked out a three-year deal that could pay him up to $27 million.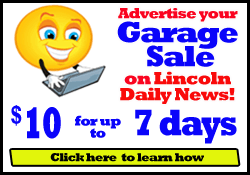 Stephenson was offered a five-year, $44 million deal to stay with the Pacers on July 1 but declined the deal, viewing it as another sign that Indiana undervalued his contribution to a team with consecutive appearances in the Eastern Conference Finals.

---Head coach Erik Spoelstra is happy for LeBron James, he said in his first public comments since the Miami Heat lost the four-time MVP in free agency.

"He seemed at peace with the decision," Spoelstra said in Las Vegas at the Heat's summer league appearance. "We don't have any regrets. He shouldn't have any regrets. It was a historic four-year run."

James signed a two-year contract with the Cleveland Cavaliers but in an essay written last week said the decision was more about being a presence in his home state and the Akron region than it was basketball.

---The Golden State Warriors agreed to a two-year deal worth $2.5 million with guard Brandon Rush, according to reports.

[to top of second column]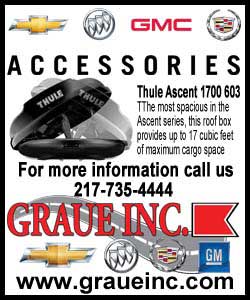 Yahoo Sports reported that Rush will have a player option after the first year. It will be Rush's second stint in Golden State, where he played from 2011-13. He is a career 40.9 percent 3-point shooter.
---The Oklahoma City Thunder announced the signing of free agent guard Anthony Morrow, a deal that was reported by the Associated Press over the weekend to be for three years and $10 million.

Morrow has averaged 10.4 points and 2.5 rebounds per game through six NBA seasons. He played for New Orleans in 2013-14, and is a career 43 percent three-point shooter.

---The Washington Wizards were finalizing a sign-and-trade deal with the Dallas Mavericks to acquire forward DeJuan Blair, according to multiple reports.

Blair averaged 6.4 points and 4.7 rebounds per game in a reserve role for the Mavericks last season. On Wednesday, he tweeted simply: "DC!!"

---The Phoenix Suns agreed to a two-year deal with free agent forward Anthony Tolliver worth a reported $6 million.

Tolliver, 29, has averaged 6.1 points and 3.7 rebounds in six NBA seasons, and is expected to help fill the void created by the free-agent departure of Channing Frye. Tolliver averaged 6.1 points, 2.6 rebounds and shot 41.3 percent from three-point range for the Charlotte Hornets last season.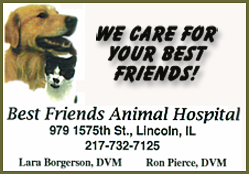 ---Former Miami Heat forward James Jones signed a one-year deal worth the league minimum to reunite with LeBron James as a member of the Cleveland Cavaliers.

Jones, 6-foot-8, 215, is an 11-year veteran and 40-percent career 3-point shooter.

---Veteran forward Rashard Lewis signed a one-year veteran's minimum contract with the Mavericks.

Lewis started eight games in the 2014 playoffs with the Miami Heat, but averaged a career-low 4.5 points in the regular season.

---Carmelo Anthony gave the New York Knicks a hometown discount. Multiple media outlets reported Tuesday night that the star forward's new deal is not for the maximum money allowed under the NBA's collective-bargaining agreement.

Anthony's five-year, $124 million contract is $5 million below the maximum he could have received, giving the Knicks extra cash to pursue additional pieces. Anthony also reportedly received a no-trade clause in his contract.

-----------------------------------------------
[© 2014 Thomson Reuters. All rights reserved.]
Copyright 2014 Reuters. All rights reserved. This material may not be published, broadcast, rewritten or redistributed.