Gentiva gets $634 mln bid, rejects Kindred's stake offer
Send a link to a friend Share
[July 18, 2014] By Amrutha Penumudi
(Reuters) - Gentiva Health Services Inc rejected Kindred Healthcare Inc's offer to buy a stake in the home healthcare services provider in favor of a $634.2 million buyout offer from an unnamed party.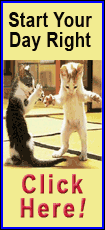 The new $17.25-per-share buyout offer from "a recognized owner, operator and investor in the sector" is higher than Kindred's hostile bid of $16 per share for a 14.9 percent stake in Gentiva.

The new offer, which Gentiva said was made on Thursday, values the company at about $634.2 million based on the 36.8 million shares outstanding as of March 7.

Gentiva's shares spiked as much as 12 percent to $17.35 in extended trading, while Kindred's shares were mostly flat with their close of $24.42 on Thursday.

"Unless this unnamed bidder, is able to create significant synergies with Gentiva, as was the case with Kindred, in my opinion it is over-paying for Gentiva's assets," Obsidian Research Group analyst Toby Wann said.

Kindred, in pursuit of Gentiva's services to an aging U.S. population, had said it would not consider raising its bid again unless Gentiva agreed for discussions.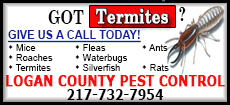 Kindred had also written to Gentiva expressing concern that the company may be courting its peer, Amedisys Inc, while refusing to discuss Kindred's offer.

Kindred was not immediately reachable for comment.

U.S. hospitals and providers of home healthcare services have been hit hard by federal budget spending cuts and lower Medicare insurance reimbursement rates.

Analysts, including Wann, have said Kindred and Gentiva together would create a formidable post-acute care provider, a potentially lucrative business as the U.S. population grows older.

"They are far better together, than they are as individual entities," Wann said.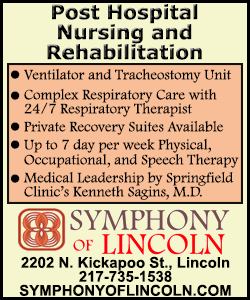 However, Gentiva on Thursday recommended its stockholders not to tender their shares to Kindred's "coercive" offer, saying it undervalued the company.

The new offer, which was accompanied by support letters from major financial institutions, is based on publicly available information and is subject to financing and due diligence, Gentiva said.

Kindred's stake would only be used as an "irritant" to distract Gentiva or as a "potential impediment" to any alternative transactions, Gentiva said. The 14.9 percent stake would make Kindred Gentiva's largest single shareholder. Gentiva last month adopted a "poison pill" with a trigger of 15 percent.

"A potential problem that Gentiva faces with the new bid, is the poison-pill they implemented ... How will they get around that now, for this new bidder?" said Wann.

Barclays and Edge Healthcare Partners are Gentiva's financial advisers and Greenberg Traurig, LLP is its legal adviser.

(Editing by Savio D'Souza)
[© 2014 Thomson Reuters. All rights reserved.]
Copyright 2014 Reuters. All rights reserved. This material may not be published, broadcast, rewritten or redistributed.