U.S. judicial agency to vote on releasing federal prisoners early
Send a link to a friend Share
[July 18, 2014] By Julia Edwards

WASHINGTON (Reuters) - More than 50,000 drug offenders may be released early from federal prison if a U.S. judiciary agency votes on Friday to change the nation's sentencing guidelines.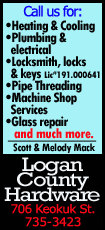 A proposal before the U.S. Sentencing Commission would take an average of 23 months off prison terms being served by drug offenders, making retroactive an amendment to sentencing guidelines passed earlier this year.

The Justice Department, however, urged the commission at a public hearing last month to approve an amendment that would narrow eligibility to about 20,000 inmates.

The lower number would exclude offenders with a record of violence and those caught with large quantities of drugs.

The department proposed the lower number to win the support of federal prosecutors, the majority of whom do not want a shortening of drug sentences they previously obtained, a source familiar with the process said.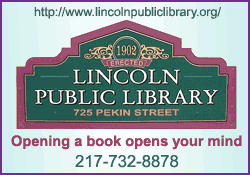 But Justice Department leaders, known proponents of sentencing reform, have been meeting with the commission since the testimony, privately weighing proposals that would include more inmates.

Advocates of sentencing reform say the federal government has been slow to adopt policies already in place in many states, but the tide appears to be shifting.

"It is as if all the branches of government woke up this year and figured out something that had to be done about the problems associated with overincarceration," said Mary Price, general counsel for Families Against Mandatory Minimums.

Support for efforts to reduce sentences has grown in Congress and the Obama administration as U.S. crime rates have declined dramatically from levels three decades ago.

Opponents include law enforcement officers and some lawmakers, who warn that reducing sentences could cause crime rates to rise.

At the state level, including such conservative places as Texas, sentences for drug offenders have been cut to address overcrowding in prisons and make budget cuts possible.

[to top of second column]
Since the lowering of sentences in states has not led to higher crime rates, federal reform efforts have recently gained speed.

Attorney General Eric Holder issued a memo in August 2013 telling federal prosecutors they should no longer pursue mandatory minimum sentences for certain low-level, nonviolent drug offenders.

A bill in Congress that would eliminate mandatory minimum sentences for nonviolent drug offenders has strong bipartisan support, including from conservative Senator Mike Lee, who sponsored the bill.

Price said it would be "tremendous" if the Sentencing Commission votes to end sentences early for federal drug offenders.

The amendment would likely go into effect Nov. 1.

(Reporting By Julia Edwards; Editing by Steve Olofsky)
[© 2014 Thomson Reuters. All rights reserved.]
Copyright 2014 Reuters. All rights reserved. This material may not be published, broadcast, rewritten or redistributed.