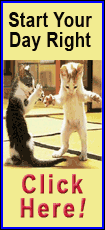 The Chicago Bulls used the amnesty clause with the power forward after they signed former Los Angeles Lakers 7-footer Gasol, leaving Boozer available to the highest bidder. The Los Angeles Lakers swooped in and claimed him Thursday, according to multiple reports. The amount of the Lakers' bid was not known.

The Lakers' bid amount will be subtracted from what the Bulls owe Boozer for next season. Chicago will pay the remainder of his $16.8 million contract.

A 12-year veteran, Boozer averaged a career-low 13.6 points and 8.3 rebounds per game last season for the Bulls. His career averages are 16.6 points and 9.8 rebounds.

Ed Davis signed a two-year deal with the Lakers that includes a player option for 2015-16.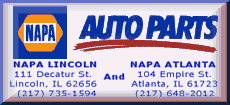 Davis played for the Memphis Grizzlies last season and will replace Chris Kaman on the roster in Los Angeles. Kaman signed with the Portland Trail Blazers.

Kevin Love, the hottest NBA commodity available as free agency options dwindle, remains with the Minnesota Timberwolves and owner Glen Taylor hopes to keep the All-Star in the fold.

Love plans to test free agency if he plays out his current contract with the Timberwolves, who have not made the playoffs in Love's six seasons.

Many teams are targeting Love, including the Cleveland Cavaliers, Golden State Warriors and Boston Celtics.

Ray Allen continues to contemplate his future and possible retirement as his 39th birthday approaches, but recently signed Cavaliers guard Mike Miller is trying to tempt a fellow three-point ace with a LeBron James reunion.

"We got James Jones, now we're moving Miami to northeast Ohio," Miller said.

Allen, who turns 39 on Sunday, is reportedly on the fence about calling it quits after 18 NBA seasons.
Paul Pierce is officially headed to his third team in three years, signing a contract Thursday with the Washington Wizards.

The Wizards did not disclose details of the deal, but The Washington Post reported it is for two years and a full mid-level exception of $10.8 million.

The 10-time NBA All-Star, 36, played in 75 games for the Nets last season and averaged 13.5 points, 4.6 rebounds and 2.4 assists.

The Wizards hired David Adkins, a longtime high school basketball assistant who once worked with Kevin Durant, as a player development assistant, according to The Washington Post.

[to top of second column]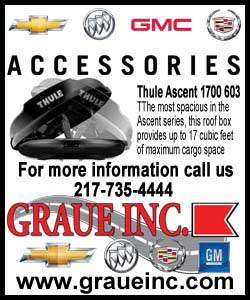 Adkins will fill the void on the staff created when Ryan Saunders left to join his father, Flip, with the Minnesota Timberwolves.

The Toronto Raptors officially announced free-agent forward James Johnson has re-signed. Financial terms of the two-year deal were not disclosed, but the deal is reportedly worth $5 million. Guard Greivis Vasquez also signed a two-year contract reportedly worth $13 million.

NBA legend Bill Russell was expected to return to his home in the Seattle area on Thursday after collapsing during a speech in Lake Tahoe, Nevada earlier in the day.

The 80-year-old Russell was removed on a stretcher from an event after feeling faint but never lost consciousness and was taken to a local hospital, according to information released by the Celtics. Russell, a Hall of Fame center and popular speaker, was reported to be feeling better after the scare and planned to fly out of Lake Tahoe on Thursday evening.
Restricted free agent guard Eric Bledsoe is drawing interest from multiple teams ready to sign the explosive two-way player as negotiations with the Phoenix Suns deteriorate.

Bledsoe and the Suns are reportedly far apart in contract talks.

Forward Glen Davis signed a one-year, $1.23 million deal to return to the Los Angeles Clippers.

Davis joined the Clippers last season in February after being released by the Orlando Magic, reuniting with coach Doc Rivers, with whom Davis worked as members of the Boston Celtics.

(Editing by Gene Cherry)
[© 2014 Thomson Reuters. All rights reserved.]
Copyright 2014 Reuters. All rights reserved. This material may not be published, broadcast, rewritten or redistributed.