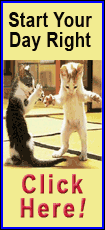 The Lincoln City Council and the Logan County Board have been long-time contributors to these organizations and have had liaisons on the various boards. Each of the entities and governmental bodies provided representatives to serving on the Unified Organizations Committee that launched this spring to research the opportunities for reorganization that would bring greater efficiency.

A consultant had been working with the Unified Organizations Committee to establish a framework for the reorganization and formation of a board.

In May, the Logan County Board voted to pay in part for additional study to be done by the consultant.

Previous meetings revealed that the new group would be organized under a new board of directors.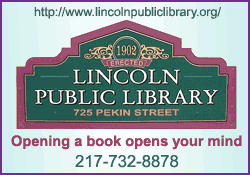 There would be seven directors chosen by select criteria, and there would be representatives appointed from each of the four entities and by the participating government partners.

The votes of the directors would be weighted by the financial participation. A table based on the number of anticipated entities and contributions was prepared that included contributions by the city of Lincoln and County of Logan County.

For county-wide representation, the UOC board would also seek membership from other communities. That participation would not require a financial commitment, and allows those representatives a combined 25 percent of the vote.

Chuck Ruben told the board members at last Tuesday's meeting that he felt it was time to vote on whether or not they want to participate in establishing the first board makeup. "It's what all the other groups are voting on, whether or not to participate," said Ruben.

The weighted vote for those representing various entities and governments stirred some controversy for some board members.

Bateman objected to the idea of such a structure, saying that the organization method sounded like "pay to play." Bateman also said that the voting under such a committee would likely be skewed in favor of one group within the county, rather than representing the interests of everyone. "It's wrong that we should have to buy votes. We either vote so that we're all working for the better of the county, or we walk away and worry about the county, and not the city of Lincoln and what they're doing."
"I understand that we may get one or two votes on this committee, it is still enormously one-sided," said Bateman. "What's two votes if there's no way anything's ever going to pass? Once that board's set, they'll just re-elect themselves. There's no way to make this a fair and balanced system." Bateman said from what he has heard, a lot of people agree with his viewpoint.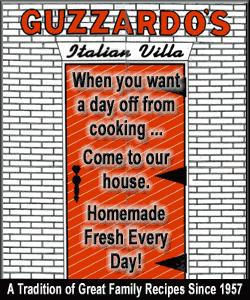 Gene Rohlfs agreed with Bateman. Rohlfs said he has heard this new group referred to as a "new chamber of commerce super-entity." "I think that kind of says it all," said Rohlfs. "I don't think there's anything that has created as much angst and divisiveness…all in the name of unity. I call that divisive unity," said Rohlfs. "If you're going to put all of your eggs in one basket, I want to trust who is carrying that basket."

David Blankenship added that if the county board votes to support this type of organization, they are taking away power that should belong to the taxpayers and placing it in the hands of a private group, with no opportunity for oversight by anyone else.

The board members voted on whether or not to join in the creation of the UOC board of directors. Eight of the board members voted to not support the effort, with Schumacher, Ruben, Anderson and Meister voting yes.

Ruben, who serves as finance chairman said that even with this vote turning out the way it did, the county will still continue to spend funds to support economic growth by working with other groups such as CEDS, which is paid into by multiple counties.

Board Chairman Robert Farmer said, "We've always supported economic development, and I think we should continue to in some way or another. We're not satisfied with what's happening now, but we have an economic development committee on our board, and we will figure something out."

On Wednesday, the Chamber's executive director, Andi Hake said, "Just because the county board has voted, if they like what they see at a later date, the door is always open to them. If they choose to join at a later date, they are welcome to do so."

Board members present at the meeting were David Hepler, Kevin Bateman, Rick Aylesworth, Chuck Ruben, Gene Rohlfs, Robert Farmer, Jan Schumacher, David Blankenship, Pat O'Neill, Andy Anderson, Andy Meister and Emily Davenport.
Unified Organization Committee presentation (Pdf)

[By DEREK HURLEY, with contributions by JAN YOUNGQUIST]