The group began their bicycle journey through the state of Illinois on Thursday with an opening ceremony that included dipping the back wheels of their bikes in the Mississippi River.

They spend the night in Springfield, Thursday, then on Friday morning resumed their 350 plus mile ride to Chicago. This year, due to the closure of Lincolnís business loop 55, the group had to make a slight detour in order to get to Lincoln. According to Lincoln Police Officer Maurice Johnson, a rider within the group, the bikers went off the traditional trail in Broadwell. Johnson said they left Route 66 in Broadwell and took a blacktop road to Primm Road. From Primm Road, they traveled on Railer Way, Wyatt, South Kickapoo, and Broadway Streets to arrive at the Safety Complex.

As the bikers came through Lincoln, they were greeted in a number of ways. On Prim Road, vehicles pulled over and stopped in respect for the officer. From a distance, one could hear people yelling and cheering out their windows, and the bikers were more than happy to give a holler back along with a happy smile and wave.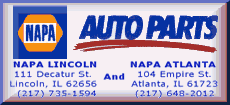 When the group reached Wyatt Avenue, they found children of Christian Child Care had gathered on the front lawn. The kids watched the bikers ride by, offering waves and smiles to each one.

At Scully Park, a group of youngster proudly held an American flag up along with a poster acknowledging the COPS organization. When they arrived at the Safety Complex, there were several folks waiting for them there as well.

At the complex, the Lincoln Police Department, under the supervision of Brenda McCabe, had set up coolers of ice water for refilling drink bottles, and an array of snacks. In the Blue Room of the complex, there was also an offering of drinks, fresh fruit, and, of course, some air conditioning.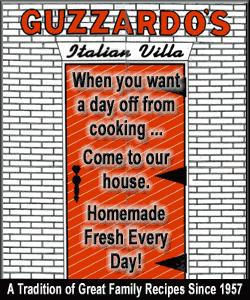 This year, the group has had pleasant weather for their ride. Johnson, known best as 'Officer Mo' in Lincoln, recalled that last year it was a much tougher ride because it was a very hot week.
The ICOPS organization conducts their annual ride to raise awareness for the surviving families of fallen officers. The group devotes their time to those survivors in a variety of ways, including sending representatives to survivor families when an officer is killed. Through their efforts, they assist grieving families in coping with the loss of their loved one and dealing with the challenges that come specifically with being the family of an officer killed in the line of duty.

After they had enjoyed the break, the group headed back out on the road. They left town via Kickapoo Street and traveled on to Atlanta on Friday afternoon and stopped for the night in Bloomington.

The group will continue their ride, leaving this morning from Bloomington stopping just outside Chicago tonight. On Sunday, they will arrive in Chicago and will attend a variety of special events held by similar organizations in that town. Their trip will officially end with a ceremonial dip of their front tires into Lake Michigan.
[By NILA SMITH]