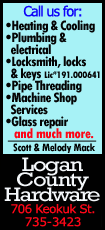 The mines account for over half of the company's workforce but only a quarter of production and their viability was dealt a blow when miners won pay increases of up to 20 percent. Amplats said it would now focus on its more mechanized mines.

For the miners who faced hardship in their campaign for better pay, a sale could increase the risk of future lay-offs.

The buyers are likely to be companies with an existing focus on deep-level, labor-intensive mines, which may have more appetite than Amplats for the challenge of making them commercially viable.

One of the biggest hurdles will be stiff opposition to any job cuts from union leaders and politicians. Sensing potential conflict ahead, South Africa's National Union of Mineworkers (NUM) condemned the plan to sell the mines.

"Any sale is going to result in job losses and this is a punishment for poor workers," its general secretary, Frans Baleni, told Reuters on Monday.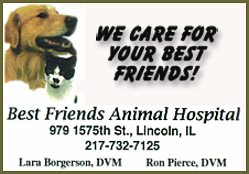 Amplats said it would sell its Union mine, its operations at Rustenburg and South African joint venture Pandora, calling them "good long-life assets". Amplats' Rustenburg operations employ around 20,000 people while Union has about 7,000, representing over half of the company's head count.

Some analysts have said the five Rustenburg mines and the Union mine could be worth between $1 billion and $2 billion, but others were far more pessimistic.

Excluding the joint ventures Pandora and Bokoni, "we value the combination at a negative $800 million, hence simply giving the assets away would be deemed a result", said Nomura analysts in a note.

Amplats Chief Executive Chris Griffith said a number of potential suitors had expressed an interest.

"This is not a fire sale," he said, holding out the possibility that the mines could be listed if they don't find a buyer.

He said the company had not been forced to sell because of the strike, insisting it had been repositioning in favor of less labor-intensive activities for some time.

But the stoppage has clearly forced its hand due to the heavy losses in production and revenue.

STRUGGLING INDUSTRY

Amplats parent Anglo American had already signaled its intention to reduce its troubled platinum portfolio. The sale suggests Anglo American has little appetite for a long and costly campaign to make the generally older South African platinum mines more efficient.

Anglo American is trying to achieve a return on capital employed (ROCE) of at least 15 percent by 2016. In 2013 the figure was 11 percent, with Amplats at only 2.7 percent.

The platinum mining industry has been struggling in the face of depressed prices for the precious metal, used for emissions-capping catalytic converters in automobiles.

A buyer would inherit a three-year wage agreement with the hard-line AMCU union.

But it would also secure annual platinum production of around 600,000 ounces, or a quarter of Amplats' capacity.

The apparent front-runner is Sibanye Gold, whose Chief Executive Neal Froneman told Reuters this month he wanted a platinum deal before the end of the year and could easily raise $1 billion to seal one.
Sibanye was itself spun off from Gold Fields as a vehicle to manage its labor-intensive South African operations so that Gold Fields could focus on mechanized mining.

Sibanye also has Chinese investors, bringing it a cheap potential source of funding.

Another Chinese-backed company, Wesizwe Platinum, has also said it was looking at buying further assets in the sector.

Unveiling interim results, Amplats said it lost over 420,000 ounces to the strike, which also affected rivals Impala Platinum and Lonmin..

Amplats said first-half headline earnings had dropped to 60 cents per share, a fall of almost 90 percent which it had flagged in advance.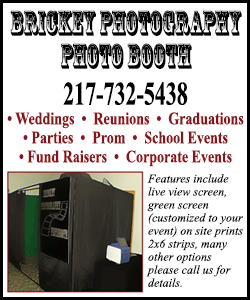 Griffith said the company was shifting to more mechanized operations and would "maintain growth plans" for the South African mines it kept, which would enable it to produce around 2.9 million ounces of platinum annually in 10 years' time.

"But we won't grow for the sake of growing. It will be market driven," he said.

(Reporting by Ed Stoddard; additional reporting by Silvia Antonioli; editing by Tom Pfeiffer)
[© 2014 Thomson Reuters. All rights reserved.]
Copyright 2014 Reuters. All rights reserved. This material may not be published, broadcast, rewritten or redistributed.