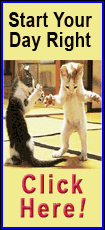 Three games into a stretch at home, they're off to a pretty good start.

The Yankees completed their second sweep at home when Brian McCann's one-out bloop single in the bottom of the ninth inning scored Jacoby Ellsbury and gave them a 3-2 victory over the Cincinnati Reds on Sunday.

"I said if we're going to make the playoffs, we're going to have to win at home because we have so many games," New York manager Joe Girardi said. "To be able to start off this way against a team playing well that's fighting for the division as well I think was really important."

The Yankees improved to 21-23 at home after going into the All-Star break on a five-game home losing streak and on a stretch of 13 losses in 20 games but they moved three games over.500 by getting two one-run victories and a blowout against the Reds.

"We needed to (start winning at home)," New York closer David Robertson said. "We've been road warriors. We've been winning a lot of games on the road. It's nice because at home we should win games. It just hadn't worked out that way. It's only a matter of time before it changes."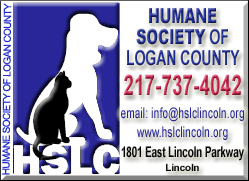 Little was easy about New York's ninth win in 14 games especially with Reds' closer Aroldis Chapman (0-3) throwing most of his pitches at 100 miles per hour of higher, including all nine to Ellsbury.

Ellsbury capped his second four-hit game of the season and first career at-bat against Chapman with a single to left field. Then he made things happen on the bases by stealing second and taking third on a wild pitch on Chapman's slider.

Right after the wild pitch, the Reds pulled their infield in but first baseman Mark Teixeira struck out on a high fastball. McCann blooped a fly ball to short right field that fell between first baseman Todd Frazier and right fielder Jay Bruce, giving the Yankees their second walk-off win of the season.

"It was just, went for it, (and) kind of got turned around," Frazier said. "The wind brought it back a little bit, just one of those things, I thought I was under it and I was not. By the time the ball was coming down it was already too late so, I made a mistake, turned my body the wrong way and one of those things where I should have caught it."

"I saw that everybody was looking at each other," McCann said. "So there was a chance and luckily for us it fell."

It was McCann's fifth career walk-off hit and first since hitting a game-ending home run May 17, 2011, against the Houston Astros.

That sent the Reds to their sixth straight road loss but 18th in 46 games overall since May 30.

[to top of second column]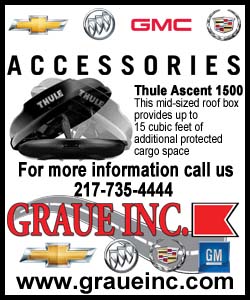 Robertson (1-2) pitched a perfect ninth for the win after Dellin Betances allowed a game-tying home run to Frazier with one out in the eighth.

"I was (ticked) because I gave up the lead," Betances said. "That's the only thing that went through my mind."

It was the New Jersey's native 20th home run of the season and came on a full count fastball that was clocked at 98.

Before Frazier's home run and his inability to track McCann's fly ball, the Yankees took a 2-1 lead on an RBI single by shortstop Derek Jeter and a run-scoring double by Ellsbury.

That came after the Reds scored an unearned run when shortstop Zack Cozart reached on an error by second baseman Brian Roberts and eventually scored on second baseman Skip Schumaker's double to the right field corner.

NOTES: The Yankees said that RHP Michael Pineda (shoulder) is getting closer to either starting a minor league rehab assignment or throwing simulated innings. That is contingent on him making it through two live batting practice sessions without setbacks. ... New York DH Carlos Beltran is expected to attempt throwing soon as he tries to return to the outfield following a bone spur in his elbow that results in soreness. ... The Reds did not release their lineup until about 40 minutes before first pitch because they were waiting on IF/OF Skip Schumacher to get through batting practice without problems after being on the seven-day concussion disabled list since July 10. To make room for Schumaker, IF Neftali Soto was optioned to Triple-A Louisville. ... The Yankees held "Military Appreciation Day" before the game as members of the U.S. Army's Parachute Team landed on the field.
[© 2014 Thomson Reuters. All rights reserved.]
Copyright 2014 Reuters. All rights reserved. This material may not be published, broadcast, rewritten or redistributed.