Nationals 5, Brewers 4

Right fielder Jayson Werth hit a game-winning double with two outs in the bottom of the ninth to clinch victory in the battle between division leaders.

The hit down the left field line scored third baseman Anthony Rendon, who had reached on a fielder's choice after a Denard Span single. It was the 11th last at-bat victory of the season for the Nationals.

Rafael Soriano (2-0) picked up the win, while Rob Wooten (1-4) was tagged with the loss. The Brewers tied the game at 4 in the top of the ninth on a one-out single by Rickie Weeks (two hits) against Soriano.

The loss temporarily dropped Milwaukee half a game behind the Cardinals in the NL Central.

- -
Braves 8, Phillies 2

Rookie second baseman Tommy La Stella hit a three-run double in the third inning as Atlanta gave Alex Wood an early cushion in a rain-interrupted victory over Philadelphia.

Wood (7-7) retired the last 13 batters he faced and the only run against him was a home run by John Mayberry Jr. in the second inning. The left-hander allowed three hits, walked none and struck out eight in six innings.

La Stella shines with the bases jammed, going 6-for-7 with 13 RBIs when he comes up with the bases loaded.

The win enabled Atlanta to keep pace with Washington atop the NL East.

- -

Marlins 3, Giants 2

The Miami Marlins scored the winning run on a seventh-inning wild pitch, snapping a six-game losing streak by beating the San Francisco Giants 3-2 at Marlins Park.

The Giants saw their three-game winning streak end.

The winning rally started with a leadoff double to center by shortstop Adeiny Hechavarria, who advanced to third on a sacrifice bunt by catcher Jeff Mathis.

Giants starter Tim Lincecum (9-6) then bounced a curveball on a 3-1 pitch to pinch hitter Reed Johnson that allowed Hechavarria to score.

The win went to Brad Hand (1-2), who is just 3-12 in his major league career. Closer Steve Cishek earned his 21st save.

- -

Tigers 5, Indians 1

Drew Smyly held Cleveland to one run and four hits in seven innings and Torii Hunter blasted a two-run homer as Detroit salvaged the finale of a four-game series.

Smyly (6-8) struck out six before relievers Joba Chamberlain and Joe Nathan pitched scoreless innings.

Catcher Yan Gomes' 13th home run in the seventh accounted for Cleveland's offense. Indians starter Josh Tomlin (5-7) allowed four runs in 4 1/3 innings.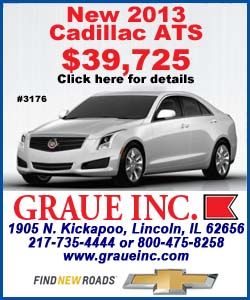 - -

Blue Jays 9, Rangers 6

Melky Cabrera hit a tiebreaking solo homer in the seventh inning and drove in three runs for Toronto.

Catcher Dioner Navarro also homered for the Blue Jays, who took the rubber match of the three-game series.

Right fielder Daniel Robertson had four RBIs for the Rangers, driving in a pair of runs that tied the game in the sixth.

Right-hander Todd Redmond (1-4) pitched one inning to pick up the win. Neftali Feliz (0-1) took the loss.

- -

Yankees 3, Reds 2

Brian McCann had a bloop single with one out in the bottom of the ninth inning as New York completed a three-game sweep.

Center fielder Jacoby Ellsbury went 4-for-4 and started the ninth by slapping a single to left to cap off a nine-pitch at-bat against Aroldis Chapman, all of them clocked at 100 miles per hour or faster.

Ellsbury stole second and took third on a wild pitch.

One out later, McCann blooped a fly ball to short right field that fell between first baseman Todd Frazier and right fielder Jay Bruce for a walk-off win.

- -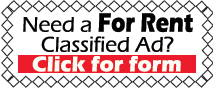 Pirates 5, Rockies 3

Outfielder Andrew McCutchen knocked in the go-ahead run with a single in the seventh and second baseman Neil Walker added insurance two batters later with his 14th home run to propel the Pirates.

Walker finished 3-for-4 with two runs scored while leading his team to its second series sweep of the year.

Pittsburgh left-hander Jeff Locke worked six innings and gave up three runs on seven hits and two walks.

- -

[to top of second column]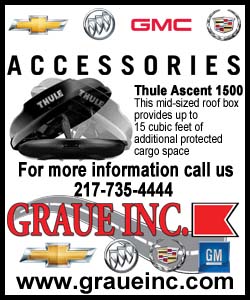 Red Sox 6, Royals 0

Jon Lester pitched eight shutout innings as Boston completed a three-game sweep.

Lester, making his first appearance since pitching in the All-Star Game, improved to 10-7 and lowered his ERA to 2.50. He gave up four hits and two walks with eight strikeouts.

The Red Sox battered Kansas City starter Yordano Ventura (7-8) who gave up a season-high six runs and nine hits over 4 1/3 innings. He also walked four in the only start this season in which he did not record a strikeout.

- -
Astros 11, White Sox 7

Houston pounded 17 hits, had three big rallies and still had to sweat it out in the late stages to prevent a Chicago sweep.

After three sixth-inning errors contributed to a blown 7-3 lead, Houston answered with four runs in the seventh.

The Astros' first four hitters - Jose Altuve, Enrique Hernandez, Chris Carter and Matt Dominguez - combined to go 9-for-18 with seven RBIs and seven runs.

- -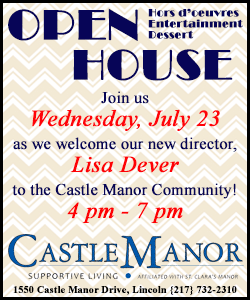 Rays 5, Twins 3

Tampa Bay scored four runs over the first three innings and wrapped up a three-game series sweep of Minnesota.

Twins starter Kevin Correia gave up a two-run single b y James Loney in the first inning, a sacrifice fly by Ben Zobrist in the second and an RBI double by Yunel Escobar in third that made it 4-1.

The support was enough for Rays right-hander Chris Archer, who allowed three runs (one earned) over 6 1/3 innings.

- -

A's 10, Orioles 2

Right-hander Sonny Gray won his fifth consecutive decision, allowing two hits over 6 2/3 innings in a rout of the Baltimore Orioles.

The Major League-leading A's (61-37) gave Gray (11-3) plenty of support, pounding out 15 hits. Every Athletic in the starting lineup except shortstop Jed Lowrie collected at least one hit, while Stephen Vogt led the way with three.

Baltimore fell to 53-44.

- -

Angels 6, Mariners 5

Shortstop Grant Green hit a single to drive in left fielder Josh Hamilton with the winning run in the bottom of the ninth inning to give the Los Angeles Angels a win over the Seattle Mariners.

Mike Trout finished with two hits and two RBIs as Los Angeles scored three runs in the last three innings to complete a comeback from down 5-3.

The Angels (59-38) used their seventh win in eight games to remain 1 1/2 games behind the first place Oakland Athletics in the American League's Western Division.

- -

Diamondbacks 3, Cubs 2

Arizona left fielder David Peralta had two hits and drove in two runs as the Diamondbacks finished a sweep of the Chicago Cubs.

Peralta added an RBI single in the seventh inning for a 3-1 lead as Arizona (43-56) won its fourth straight game in its second series sweep of the season, its first at home.

- -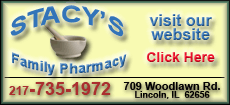 Padres 2, Mets 1

Pinch runner Cameron Maybin scored on Seth Smith's two-out, infield single in the ninth inning to give the Padres a walk-off victory over the Mets on Sunday in a game that saw San Diego starter Odrisamer Despaigne hold New York hitless for 7 2/3 innings.

Despaigne, a 27-year-old, rookie right-hander out of Cuba, was pitching in just his fifth Major League start.

- -

Dodgers 4, Cardinals 3

First baseman Adrian Gonzalez's two-out RBI single in the top of the ninth scored pinch-runner Miguel Rojas from second with the tie-breaking run as Los Angeles avoided being swept by St. Louis.

Kenley Jansen pitched a clean ninth inning for his 28th save and the Dodgers (55-45) moved into a tie for first in the National League West with San Francisco.

Starter Clayton Kershaw received a no-decision after seven innings, allowing six hits and three runs with one walk and eight strikeouts.

St. Louis (54-45) lost for just the third time in 10 games, remaining in a first place tie in the NL Central with Milwaukee. (Editing by Larry Fine and Jahmal Corner)
[© 2014 Thomson Reuters. All rights reserved.]
Copyright 2014 Reuters. All rights reserved. This material may not be published, broadcast, rewritten or redistributed.