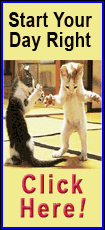 After Diamondbacks left fielder David Peralta doubled in the tying run in the sixth inning, Peralta scored from third base three batters later when Rizzo fell into a camera well after stretching to catch a foul ball in the Diamondbacks' 3-2 victory over the Cubs to complete a three-game sweep at Chase Field on Sunday.

Rizzo tumbled head first over a railing near the Cubs' dugout while snagging second baseman Aaron Hill's popup with runners on the corners. Since Rizzo took the ball out of play, by rule the runners were awarded one base, meaning Peralta scored to make it 2-1.

"I don't think there is any Cubs fan that wanted me to miss it or any Diamondbacks fan that wanted me to catch it," Rizzo said.

"It was just instinct. Instincts take over right there I wasn't really worried about it right there. I didn't think I would go in. But it was a little farther then I thought."

Center fielder Ender Inciarte and Peralta led off the sixth inning with back-to-back doubles off Cubs right-hander Jake Arrieta (5-2) before Peralta took third base on a groundout. Catcher Miguel Montero walked before Hill's popup. Peralta raced home and beat a belated throw from the camera well by Rizzo, but it wouldn't have mattered.
"It was the freaking greatest effort," Cubs manager Rick Renteria said. "He always does that. You talk about the potential for injury. My heart sank pretty deep. We got over there right away and he got up right away and he is a big strong man and thankfully we are very fortunate that he came out of that OK."

Peralta added an RBI single in the seventh inning for a 3-1 lead as Arizona (43-56) won its fourth straight game and second series sweep of the season (first at home). The Diamondbacks swept a three-game series from Colorado in Coors Field on June 3-5.

"We've been looking to do that all year," Arizona manager Kirk Gibson said.

Rizzo had two hits including a solo home run off Josh Collmenter (8-5) that broke a scoreless tie in the sixth inning for the Cubs (40-57), who have lost five in a row and 11th of their last 13.

Collmenter (8-5) gave up four hits and struck out four for his fourth victory in five decisions.

Left fielder Chris Coghlan also had two hits, and he scored on second baseman Arismendy Alcantara's double in the eighth inning to make it 3-2.

Arizona closer Addison Reed pitched a 1-2-3 ninth for his 23rd save.

"Things will change," Renteria said. "All I can do is to have then to continue to grind. That is the reality. We have to continue playing."

Arizona's seventh-inning rally was extended when replay was used to correct a call that would have ended the inning.

[to top of second column]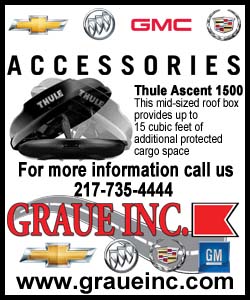 Pinch hitter Mark Trumbo walked with two outs and was ruled to have been thrown out attempting to steal second. Gibson immediately challenged, and the call was overturned after a two-minute, two-second review.

Inciarte, who had two hits, beat out a single to third base before Peralta followed with his RBI single off James Russell for a 3-1 lead. Peralta is hitting .331 since his June 1 promotion from Double-A Mobile, and he has 17 multiple-hit games in 38 games played.

Arrieta gave up four hits and three runs in 6 2/3 innings while striking out eight, raising his ERA to 2.12. He entered the game with a 1.95 ERA since being activated May 3, the third-lowest ERA among major league starters behind the Dodgers' Clayton Kershaw (1.81) and Seattle's Felix Hernandez (1.88) in that span.

"I was kind of dealing with a stomach virus this past three days," Arrieta said. "Not being able to hold down any solid food was something I had to deal with, but I was able to fight through it for the most part."

NOTES: Cubs LHP Tsuyoshi Wada will start Wednesday's game against San Diego in Wrigley Field, manager Rick Renteria said. Wada, 33, has made one start for the Cubs this season, giving up one unearned run in five innings of a no-decision in the second game of a July 8 doubleheader at Cincinnati. He will be activated Wednesday, Renteria said. The Cubs already had announced RHP Kyle Hendricks as their Tuesday starter. ... Arizona 1B Paul Goldschmidt (4.6) and Cubs 1B Anthony Rizzo (2.7) entered the game with the top WAR -- wins above replacement player -- among NL first basemen. Rizzo's homer Sunday was his 33rd since the 2013 All-Star break, tied with Arizona 1B Paul Goldschmidt for the second-most in the NL behind Miami RF Giancarlo Stanton in that time.
[© 2014 Thomson Reuters. All rights reserved.]
Copyright 2014 Reuters. All rights reserved. This material may not be published, broadcast, rewritten or redistributed.