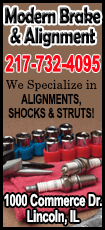 The game was decided in walk-off fashion as pinch runner Cameron Maybin scored from third with two outs in the ninth when Mets left-handed reliever Josh Edgin stumbled while fielding a grounder between the mound and first off the bat of left fielder Seth Smith.

For most of the game, however, the focus was on Padres right-hander Odrisamer Despaigne, who didn't allow a hit until Mets second baseman Daniel Murphy sliced a double to right-center with two outs in the eighth inning.

Despaigne tied the fifth-longest no-hit bid in the history of the Padres, who have never had a no-hitter since the franchise was born of expansion in 1969.

"I thought today might be the day," Padres manager Bud Black said. "I'm always hopeful we're going to get one. Once you get past the sixth, you start thinking about it. The dugout changed in the middle of the sixth."

Despaigne, a 27-year-old Cuban who signed a minor league contract with the Padres on May 2, throws four pitches from a variety of angles and velocities.

Before Murphy doubled in the eighth, Despaigne struck out pinch hitter Kirk Nieuwenhuis on a 66 mph curveball, then got right fielder Curtis Granderson swinging on a 74 mph changeup.

"Despaigne made it tough the way he varied his speeds and delivered his pitches," Mets manager Terry Collins said. "He pitched. So did our guy."

That would be right-hander Zack Wheeler, who made one mistake in six innings.

For the second consecutive game, catcher Yasmani Grandal put the Padres on the board with a solo home run to the deepest point of Petco Park -- a 418-foot drive over the fence in right-center on a very low, full-count fastball from Wheeler. On Saturday night, Grandal hit a 440-foot homer in the same direction.

The Padres held onto that one-run lead until one pitch after Murphy broke up the no-hitter. Third baseman David Wright followed with a single off Despaigne that tied the score at 1-1. After first baseman Lucas Duda's single off left-handed reliever Alex Torres gave the Mets a third straight hit, right-hander Kevin Quackenbush threw a called third strike past catcher Travis D'Arnaud to end the inning.

"I felt great with all my pitches today," said Despaigne, through interpreter Grandal, of his fifth major league start. "At the beginning of the game, I didn't think about the no-hitter. Later I did, but because I have never thrown a no-hitter, it wasn't something I thought about a lot."

Despaigne said he was concentrating more on throwing his variety

of pitches to Mets hitters.

"I don't like throwing the same pitch at the same speed from the same spot more than one time in a game," he said.

At one point, when Despaigne dropped in a 65 mph curve to Bobby Abreu for a strike, the Mets left fielder jokingly told Grandal and plate umpire Chris Guccione, "That's cheating."

Despaigne allowed one run on two hits and three walks with five strikeouts over 7 2/3 innings. He also hit two batters.

[to top of second column]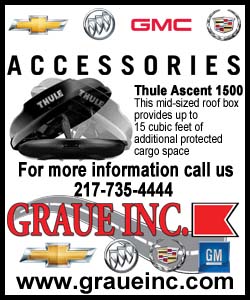 After negotiating six innings on only 74 pitches, Despaigne needed
27 pitches to get out of a seventh that saw him load the bases on a hit batter and two walks. He retired shortstop Ruben Tejada to get out of that jam.

Murphy's double came on the 118th of Despaigne's 123 pitches. The most he threw in four previous major league starts was 110.

Despaigne is 2-1 with a 1.31 ERA. He has allowed 20 hits and 11 walks while striking out 17 in 34 1/3 innings.

Wheeler allowed one run on eight hits and a walk with seven strikeouts over six innings.

Right-hander Joaquin Benoit (4-2), who took over the closer role for the Padres on Friday night when Huston Street was traded to the Los Angeles Angels, pitched a perfect ninth to pick up the win.

Pinch hitter Carlos Quentin opened the bottom of the ninth by drawing a walk from right-hander Vic Black (2-3). Maybin moved to second when Black failed to field Alexi Amarista's sacrifice bunt for an error, but third baseman Chase Headley grounded into a double play.

Edgin was summoned from the bullpen to face the left-handed-hitting Smith, and he apparently did his job by getting the Padres' leading batter to hit a soft grounder between the mound and first. However, Edgin fell and rolled over while fielding the ball, then made a late and weak toss in a failed effort to get Smith to end the inning.

Smith was credited with a RBI single.

"That can't happen," Edgin said.

NOTES: The Mets and Padres split six games this season, with each winning two of three on their home turf. ... The Padres are 24-13 all-time against the Mets at Petco Park, their best record against any team. ... After winning four straight and eight of their previous nine games, the Mets dropped two in a row to the Padres. ... San Diego 1B Yonder Alonso (right wrist tendinitis), 2B Jedd Gyorko (left foot plantar fasciitis) and SS Everth Cabrera (left hamstring strain) all will be rehabbing with Triple-A El Paso starting Monday. ... OF Michael Conforto, the Mets' first-round draft pick, went 1-for-4 in his professional debut Saturday night with short-season Class A Brooklyn. ... The Mets are 14-21 in one-run decisions.
[© 2014 Thomson Reuters. All rights reserved.]
Copyright 2014 Reuters. All rights reserved. This material may not be published, broadcast, rewritten or redistributed.