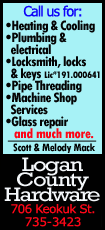 Fifteen hits and 10 runs qualified as overkill.

Gray (11-3) won his fifth consecutive decision, allowing two hits over 6 2/3 innings in Oakland's 10-2 rout of Baltimore at the O.co Coliseum.

Every Athletic in the starting lineup except shortstop Jed Lowrie collected at least one hit.

First baseman Stephen Vogt had three hits, while catcher John Jaso, designated hitter Yoenis Cespedes, third baseman Josh Donaldson, left fielder Craig Gentry and second baseman Eric Sogard each had two. Jaso, Donaldson and Gentry drove in two runs apiece.

Gray struck out eight, walked two and allowed two runs, the second one unearned. The A's were coming off an 8-4 loss to Baltimore, but Gray, as usual, got them back on the winning track. He is 8-1 in his starts after an Oakland defeat.

"It's big games coming off a loss," Gray said. "I know going in it's a game where I really want to put up a good performance and try to get the team back on track with a win. I think everyone's very conscious of it."

Gray had a no-hitter through four innings, allowing just one baserunner, a second-inning walk to shortstop J.J. Hardy.
Hardy broke up Gray's no-hit bid and shutout in the fifth inning. After first baseman Chris Davis' leadoff walk, Hardy launched an RBI double to deep center that barely sailed beyond center fielder Coco Crisp's outstretched glove.

"He was throwing strikes," Jaso said. "I think that was the big key. He was mixing his pitches and throwing strikes with everything."

Gray went 0-2 with an 11.42 ERA in his first two career starts against Baltimore, both at Camden Yards. This time he dominated the Orioles and received a standing ovation when he left the game with two outs in the seventh after giving up an RBI single to third baseman Manny Machado.

"He's one of the best pitchers in the AL right now," Orioles manager Buck Showalter said. "It's not like he's just picking on us. He's picking on everybody."

Gray's five-game winning streak is his longest in a single season. He won his final three decisions in 2013 and first three this year for a career-high six-game streak.

"I feel good," Gray said. "Just really can't wait to get back out there every time I come off the mound. I just love going out there. It's nice to get into a little bit of a rhythm."

The A's beat the Orioles for the second time in three days to win the three-game series 2-1 and the season series 4-2.

Oakland (61-37) remains 1 1/2 games ahead of the Los Angeles Angels in the American League West, while Baltimore (53-44) saw its lead in the AL East drop to three games over the New York Yankees and Toronto Blue Jays.

[to top of second column]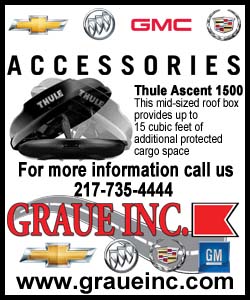 Orioles right-hander Kevin Gausman (4-3) lasted only four-plus innings, allowing five runs on nine hits. On June 6 at Camden Yards, Gausman earned his first major league win as a starter against Oakland, giving up one run on four hits over seven innings. This time, the A's got even.
Gausman dominated the A's at Camden Yards with his high-90s fastball and wicked changeup.

"When you face a guy like that for the first time, it makes it difficult on you because you don't really know what to expect," Donaldson said. "I think today we kind of had a good idea of what we were going to get out of him and just kind of really harnessed in on our approach and tried to get a pitch that we liked."

The A's struck quickly for two runs in the first inning off Gausman. Crisp lined a leadoff single to right, and Jaso brought him home with a triple to the right-center-field alley. Moments later, Jaso raced home on a wild pitch, making it 2-0.

Oakland extended the lead to 3-0 in the third, taking advantage of a mental error by Orioles center fielder Adam Jones.

Cespedes singled with one out and moved to third on first baseman Brandon Moss' single. Jones charged in to catch Donaldson's line drive, but he started jogging toward the dugout, apparently thinking there were three outs, and Cespedes tagged up and scored without a throw.

"He's one of the most engaged, locked in, intense guys you'll see," Showalter said of Jones. "It goes to show how just how tough it is to stay focused for eight months. He's a guy you don't think twice (about). I can guarantee he'll never do that again."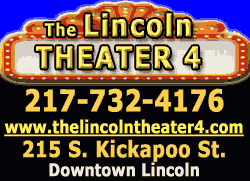 NOTES: Oakland RF Josh Reddick (strained right knee) could be activated in time for Tuesday's game against Houston, manager Bob Melvin said. Reddick began a rehab assignment with Class A Stockton on July 14. "He feels good," Melvin said. ... RHP Bud Norris rejoined the Orioles on Sunday in Oakland, and he will be recalled from Double-A Bowie on Monday to start against the Los Angeles Angels. Norris is 3-0 with a 0.32 ERA in four career starts against the Angels.
[© 2014 Thomson Reuters. All rights reserved.]
Copyright 2014 Reuters. All rights reserved. This material may not be published, broadcast, rewritten or redistributed.