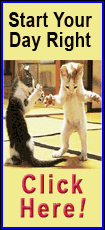 Shortstop Grant Green's single off Seattle closer Fernando Rodney with the winning run in the bottom of the ninth inning to give the Angels a 6-5 win over the Mariners on Sunday in front of 37,128 at Angel Stadium.

The Angels used their seventh win in eight games to remain 1 1/2 games behind the first place Oakland Athletics in the American League West. The victory also marked the 30th time Los Angeles rallied from a deficit to win -- the top total in the major leagues.

Eight of those victories occurred in the Angels' final at-bat. Nine came after Los Angeles trailed by at least three runs.

"We never give up," Angels center fielder Mike Trout said. "That's the big thing about this team. We have fight, and we keep fighting until the final out.

"It's fun to watch. It's fun to be a part of."

Though the Mariners lost for the sixth time in nine games, manager Lloyd McClendon expressed satisfaction with his team's play. All three games in the series finished with one-run margins, with Seattle falling in 16 innings Friday before prevailing in 12 innings Saturday.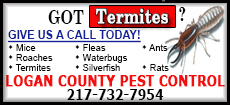 "Listen, we battled probably the best team in baseball," McClendon said. "I was extremely proud of how we went about our business. It's a tough loss, but there are a lot of tough losses this year. This is one we're certainly not going to dwell on."

Green's single culminated a two-run rally against that nullified a 5-4 deficit. Trout began the comeback with a walk against Seattle closer Fernando Rodney (1-4), then scored when designated hitter Albert Pujols hit a double down the right field line.

Left fielder Josh Hamilton singled, and second baseman Howie Kendrick received an intentional walk to load the bases. Rodney then induced a third baseman David Freese to ground into a 6-2-3 double play. Seattle then intentionally walked first baseman Efren Navarro to reload the bases, bringing Green to the plate.

"I've come up in other situations in the bottom of the ninth in minor league ball," Green said. "Bases loaded, not so much."

Green maintained his concentration against Rodney, whose 27 saves are the top figure in the American League.

"It's a big situation, but all the pressure's on him," Green said. "He has to get me out. My job is to put the ball in play."

Green responded by hitting a ground ball up the middle past diving shortstop Brad Miller to bring Hamilton home with the winning run.

"The split-finger is the type of pitch you're not supposed to hit, so I was looking fastball," Green said. "He left one over the middle of the plate that I was able to barrel up."

Left-handed reliever Joe Thatcher (1-1) pitched one scoreless inning to earn his first victory since coming from the Arizona Diamondbacks in a July 5 trade.

Seattle took a 5-3 lead in the top of the seventh. Catcher Mike Zunino's double brought home pinch runner James Jones. One out later, Zunino scored on center fielder Endy Chavez's single.

Los Angeles narrowed the deficit to one run in the bottom of the seventh on Kendrick's run-scoring single.

[to top of second column]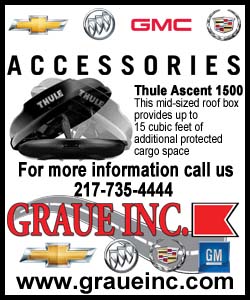 The Mariners built a 3-0 lead on five successive hits with two outs in the top of the first against left-hander Tyler Skaggs. Third baseman Kyle Seager began the rally by pouncing on a 1-0 pitch and sending it into the right field stands for his 16th home run of the year.

The next four batters followed with singles. Designated hitter Corey Hart's blooper to center field drove right fielder Stefen Romero. Left fielder Dustin Ackley then hit a single to score first baseman Justin Smoak.

After Ackley's hit, Skaggs gave Los Angeles a chance to rally by retiring 15 of the next 16 batters -- including 11 in a row from the third through the sixth innings.

The Angels plated one run in the bottom of the first on a run-scoring double from Hamilton, then tied the score in the third when right fielder Kole Calhoun and Trout hit back-to-back solo homers.

Calhoun pounded his 11th home run of the year inside the right field foul pole. Trout added his 23rd by sending an 0-2 pitch into the rocks behind the center field fence.

Mariners right-hander Chris Young amassed seven strikeouts -- one below his season high -- and conceded no walks while allowing three runs on 10 hits in six innings.

"That lineup, to me, is as good as anybody's we've seen," Young said. "I was able to limit some of the damage and give us a chance.

"I just wish I could've given up one less run -- and if I could've given up one less run, maybe I could've pitched one more inning."

Skaggs allowed five runs on eight hits, a walk and a wild pitch, and finished with five strikeouts in 6 2/3 innings.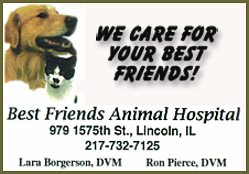 NOTES: Seattle RHP Fernando Rodney needs one save for 200 in his career. ... The Mariners' bullpen entered Sunday leading the major leagues with a 2.34 ERA. ... Mariners 2B Robinson Cano asked for the day off because of a tight hamstring. Cano is batting .418 (28-for-67) with three home runs, five doubles and 14 RBIs in his past 16 games, a stretch that began June 29. Manager Lloyd McClendon said Cano was available as a pinch hitter, but Cano didn't get off the bench. ... Los Angeles' Grant Green played shortstop for the first time in the majors Sunday. Green replaced regular starter Erick Aybar, who injured his right groin muscle Friday night. Aybar is day-to-day. ... Angels DH Albert Pujols has 30 RBIs in his past 32 games.
[© 2014 Thomson Reuters. All rights reserved.]
Copyright 2014 Reuters. All rights reserved. This material may not be published, broadcast, rewritten or redistributed.