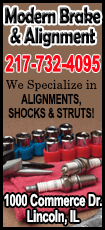 The Rays completed a three-game sweep Sunday, defeating the Minnesota Twins 5-3 at Target Field and running their overall winning streak to five games.

Tampa Bay improved to 47-53 after bottoming out at 18 games under .500 on June 10.

Early run support for right-hander Chris Archer the difference Sunday. The Rays scored four runs over the first three innings, tacked on an insurance run in the sixth and saw Archer and the bullpen do the rest. Tampa Bay had 11 hits and left 12 runners on base in a game that wasn't as close as the final score would indicate.

"We had so many opportunities to score many more runs, and when you keep not doing that, you get concerned," Rays manager Joe Maddon said. "(The game) didn't have a great taste to it, even though we were out in front. When you leave that many guys in scoring position, you know it's going to bite you at some point."

Tampa Bay's offense got going early, as center fielder Desmond Jennings doubled on the second pitch of the game. Twins starter Kevin Correia then issued back-to-back walks, and two batters later, a single to right by first baseman James Loney plated the first two runs.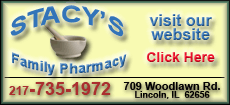 Loney, who went 2-for-4 Sunday, finished the series with seven hits in 12 at-bats.

"Revived. He's hitting the ball real crisply," Maddon said. "He's going to surprise you moving forward, the homers will start coming on the pull side. But for right now, he's looking real good."

A sacrifice fly by second baseman Ben Zobrist made it 3-0 in the second inning, and an RBI double by shortstop Yunel Escobar made it 4-1 through three innings.

The support was enough for Archer (6-5). He allowed three runs (one earned) over 6 1/3 innings while striking out four and walking two.

"I think today was an average day as far as I go," Archer said. "I didn't have my wipe-out slider consistently, but I threw some changeups to counteract my slider not being quite where I wanted to be, and at times when I needed a pitch, I threw my fastball."

Tampa Bay reliever Grant Balfour walked two batters in the ninth inning and was replaced by Kirby Yates, who retired the next two batters for his first career save.

Archer's only real hiccup came in the sixth inning, when back-to-back singles by third baseman Trevor Plouffe and first baseman Kendrys Morales, combined with an error on Morales' hit, put runners on second and third with nobody out. Archer got the strikeout he needed from right fielder Oswaldo Arcia and got ahead of left fielder Josh Willingham 0-2, but a wild pitch plated one and a ground ball to short scored another, pulling the Twins within 5-3.

[to top of second column]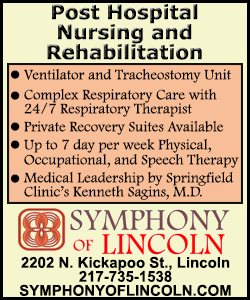 "We had chances all throughout the game to get some runs in," Twins manager Ron Gardenhire said. "We just didn't get them in. We had our opportunities. We missed lots of chances."

Correia (5-12) allowed seven hits and four runs in four innings. He walked three and struck out four. His 12 losses are the most in the majors and two more than any other pitcher in the American League. Despite Correia's high number of defeats, the rough outing marked only the second time in his past eight appearances that he failed to record a quality start.

"I felt like I was making the pitches I wanted, I just could never get a real feel or a flow for how the game was going," Correia said. "They were able to take advantage. I think their approach just kind of threw me a little bit."

The Twins won five of their last six before the All-Star break, but the three consecutive losses to the Rays dropped Minnesota to 44-53. A defeat Monday to the Cleveland Indians would match the Twins' lowest mark of the season in relation to the .500 mark.

NOTES: Twins 1B Joe Mauer took dry swings in the cage before the game, another positive step in his recovery from a stained oblique that has kept him out of the lineup since July 1. ... Twins RHP Ricky Nolasco, on the 15-day disabled list with an elbow injury, is scheduled to throw from 120 feet Monday. He could throw a bullpen session by the end of next week. ... Rays 3B Evan Longoria doubled twice Sunday, tying and surpassing former OF Carl Crawford's franchise record for two-base hits (215). Longoria's second double also drove in a run, the 592nd RBI of his career, tying him with Crawford for the franchise record in that category as well.
[© 2014 Thomson Reuters. All rights reserved.]
Copyright 2014 Reuters. All rights reserved. This material may not be published, broadcast, rewritten or redistributed.