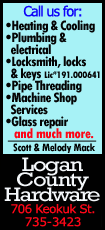 The topic became an item of discussion when local realtors expressed concern that some of the rules to be implemented with the new codes would hinder new construction of homes in Lincoln because the requirements would add dollars to the building costs, in their opinions unnecessarily.

Among those speaking out on June 24th was Neil Malone of the Illinois Association of Realtors. During that meeting, there was a lively debate between Malone and city building and safety officer John Lebegue and city Fire Chief Mark Miller. The exchange between the three focused on what constitutes a sprinkler system in a new home.

Lebegue is asking that a mandatory one-sprinkler to be placed over gas fired furnaces and water heaters. It was noted that one sprinkler did not constitute a system, and did not have to be installed by a certified sprinkler expert, nor did it have to be on a separate water line. Malone did not agree.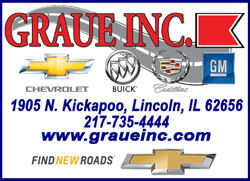 Malone returns to address the council

This past Tuesday, Malone returned to the city council, and told the aldermen he had been partially mistaken regarding this rule. He said that one sprinkler does not constitute a system, but two sprinklers does constitute a system. He said this brought to light the question of where the furnace and water heater are going to be in relation to one another. He noted that in many new construction homes, tank-less water heaters are being used. He said these tank-less water heaters are placed in various locations in the home. Therefore, if the city requires a sprinkler over the furnace and the water heater, that equates to two sprinklers, and that equates to a system.

Malone went on to reiterate much of the same information he'd presented on the 24th, saying new home construction was the safest that is has ever been, and that there was no need for added mandates. He also noted that statistically, the incidents of home fires being caused by heating systems is down significantly, while the incidents of fires being caused by home cooking is up 3 percent. He commented, "I would make the argument that if I were going to have just one sprinkler in my home, I would want it in my kitchen."

Malone also noted a poll that had been taken saying 94 percent of central Illinois residents would wish for the sprinklers to remain an option. He added that he had no problem with a mandated offer, which would state that contractors are mandated to offer a sprinkler or sprinkler system option in their new home construction contracts.

Tom O'Donohue asked Malone if the sprinkler requirement was his only concern in the city code. He posed the question, "If we were to change the issue regarding the fire sprinklers and go with the mandated offer, then at that point would you be in favor of the ordinance. The fire extinguisher is one issue in the ordinance."

Malone said the knob and tube wiring mandates were also of some concern. He said that typically codes require that if more than 50 percent of a rehabilitation or renovation involves working with old knob and tube, then it should be addressed. He said the big concern was whether or not there was a mandated reporting required by realtors when a home contains knob and tube wiring.

O'Donohue said he understood that, but his question was in general, overall, was the Association of Realtors opposed to the International Building Code.

Malone said it was not. He concluded saying, "It is not an outrageous departure in my opinion."

Seth Goodman questions knob and tube wiring rules

Local Realtor Seth Goodman was the second person to address the council. He said his big concern was the knob and tube wiring, but also the sprinkler system requirement. He noted a brother who lost his home in the Washington tornado. He said for him to be required to add a sprinkler system would be a huge expense.

He said in the case of knob and tube wiring; it is not necessarily dangerous when left alone. But again, the main concern of the realtors was the question of whether or not they as realtors would be required to report knob and tube wiring to the building and safety office.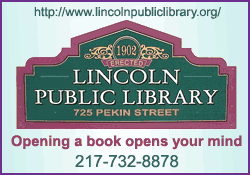 He added as a final statement that his concern was in the cost of construction. He said getting new construction started in Lincoln was a challenge as is, and he doesn't want to see anything else that would hinder that.

O'Donohue repeated to Goodman the question he had asked Malone; was Goodman otherwise okay with the new building codes?

Goodman responded the sprinklers, and the knob and tube wiring were his primary concerns. Otherwise, he was not opposed to the new codes.

Mayor Keith Snyder asked about insurance companies. He wondered if Goodman encountered issues with getting insurance on homes with knob and tube wiring. Goodman said, yes, it is an issue; and there are insurance companies who will insist knob and tube wiring be brought up to code before they will guarantee coverage.

As the discussion continued, the primary question seemed to be -- If found, does knob and tube wiring have to be removed from the home and all new wiring installed?

Lebegue said the old wiring did not have to be physically removed from the home; it just had to be de-activated.

"If someone is doing a remodel, opens up walls and ceilings, and sees that in there, it has got to go because it doesn't conform to the code," Lebegue said. "That is really the only time this would play into it. If you have this system, you cannot add on to it because that is really where the problems lie, when you make unauthorized and really kind of scary connections to an existing knob and tube system."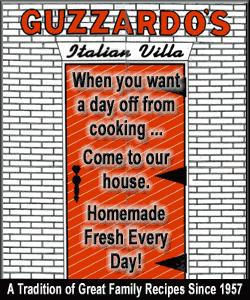 "This is not addressing any existing house that has it, that is the responsibility of the homeowner," he said. "I am not establishing any kind of inspection program to go into the homes and look at this, I don't have the time or the staff to do that, and quite frankly it is the responsibility of the homeowner to have a safe environment.

"What this is saying is, "No expansion of the knob and tube system," period. If you discover it during construction, it has to be removed and upgraded, which is what most any licensed electrician is going to do anyway. They are not going to want to touch that system."
Miller and Lebegue review proposed code changes

Soon after this Miller and Lebegue offered a slideshow presentation to the council pointing out the most significant changes in the code.

Miller discussed changes in the fire safety codes as they related to commercial buildings. Many of the changes he said would make it easier for firefighters to safety deal with commercial fires. These changes included walls with higher burn rates between certain areas inside a warehouse; the additional requirement of an outside entry into sprinkler control rooms; and requirements that sprinkler systems must be connected to a fire alarm system.

In the discussion, Michelle Bauer brought up the tank-less water heaters, asking if there could be an exemption for requiring sprinklers over those appliances?

Miller said it was worth considering. He said that he still felt there needed to be a sprinkler in the mechanical room of the home. Lebegue also added that he agreed with Malone that tank-less water heaters are safer than traditional water heaters.

Miller did point out that sprinkler heads respond to a fire quicker than a smoke alarm does, and can start extinguishing the fire before his department can even get there. He said there are cases where the sprinkler has the fire out by the time the department gets there.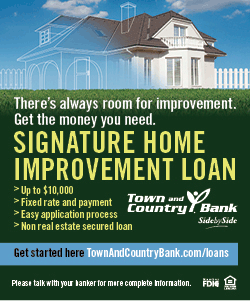 Lebegue discussed several topics with the aldermen. He showed slides of a new building material that is a wooden I-beam. He said these are being used because they are sturdier, but he cautioned they were also more flammable. He said the new codes addressed this saying, if the I-beams are used as a first floor of a home with a basement, the basement must have a finished ceiling that will help deter the fire before it gets to the I-beam.

The change in plumbing walls from use of two-by-four inches to two-by-six inch was also discussed with slides showing that a hole drilled in a two-by-four for a plumbing line, leaves very little wood on either side. Thus, it diminishes the overall strength of the wall structure.

Other changes include that clothes dryer installations may no longer use flexible plastic vent hose. Lebegue said these have proven to be dangerous in that the tube collects lint which can cause overheating fires. He said the change to smooth-metal piping would be safer and is also easier for the homeowner to clean, which should be done annually.

Another area of concern for local realtors had been the mowing requirements. The new code includes a provision that homeowners be required to keep their grass less than 8 inches tall. On June 24, local realtor Dan Bock had argued this was too short because if a homeowner goes out of town for a period, the grass can grow to that height before he or she returns to get it mowed.

Lebegue talked about this last week saying that it was a matter of timing. If the city maintains the limit is 12 inches before they can take action, then by the time the mowing gets done the grass could be as tall as 18 inches. He said he understood Bock's objection, and felt that in regard to fines there could be some exceptions made when the homeowner is out of town.

As the discussions wound down, Scott Cooper spoke up about the wiring dilemma, and said he would be more in favor of creating the mandated offer option where construction professionals are required to include in their contracts an offer of a sprinkler system in new homes. Melody Anderson agreed.

Snyder said that in understanding the concern for increased building costs, perhaps the city could also consider giving new home builders an incentive. He said instead of mandating the sprinklers, perhaps the city could offer cost breaks in permit fees if sprinklers were included in the home.

The end result of this meeting was that Miller and Lebegue still had a few changes they could consider. They indicated they would dig a little deeper into the rules and see if there are compromises they can make specifically to the sprinkler requirements.

Also during the discussion Tuesday night, Marty Neitzel spoke about a meeting she, Lebegue, Miller, and some local realtors had in the week prior. She said there had been concerns the realtors had brought up that the city officials were able to "tweak" the rule to make it more palatable. She said she brought this up because she wanted to make it clear to the public, the city was willing to discuss these things, and that they were not just going to say "yes" to whatever was presented to them. She said the city does consider the needs of the people, and she just wanted that made clear.
[By NILA SMITH]