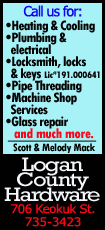 Rodgers began by first addressing local businessman David Lanterman and congratulating him on the council's support of a new theater complex in town. He noted these types of developments in small communities are outstanding. He concluded by saying that he knew there were several communities that would love to see a complex such as Lanterman's come into their town.

Rodgers then turned back to the council and began discussing his progress report. He told the group, "The easy work is about done, and now it is time to start the project."

Rodgers explained that his firm has completed the steps of tracking the local consumer and identifying purchasing trends. From this information, the firm conducted what is called a gap analysis that will tell them what retail businesses to target in the search to bring new business to Lincoln.

He introduced the council to the website specific to Lincoln referring to it as their 'basecamp.' On the website, information is compiled about the city of Lincoln, the demographics, psychographics, and other information that would be of interest to a retailer.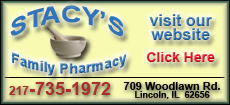 He explained psychographics is the study the population and its purchasing trends. He said in his work there are 65 segments in the psychographic study, and Lincoln has populations that fall within all the segments. He pointed out just couple of those.

In this community, 23.8 percent of the population falls under the category of 'midlife.' He said his firm has gathered information about where these people shop, what they buy, whether or not they use cell phones, and more.

Another segment in Lincoln is called the 'Salt of the Earth.' Rodgers said 23.5 percent of the population falls in this category. These are the people who buy insurance, have investments in annuities, and certificates of deposite.

Rodgers said all the information gathered on the local population would be included on the basecamp website and accessible through a pass code. He said Mayor Keith Snyder already has access to the website and can share access with members of city government as needed.

Rodgers explained that with the information gathered, his firm has been able to identify the retail gaps in Lincoln, and now have put together a list of the types of retail businesses the city should pursue.

Through a power point presentation, he shared that there is a $96,892,284 gap in retail sales versus population purchases. He said these are the dollars that are being spent outside of Lincoln, by Lincoln residents.

In looking at the purchasing trends, his firm has determined there is room for 16 more retail businesses in the city, which would help close this gap, and keep the community shopping local.

Among the businesses needed, Rodgers' slide indicated there is a need for one more building materials store, such as Menards or Lowes. There is room for two more general retail businesses, one supermarket, three full-service restaurants, three limited-service restaurants, one pharmacy or drug store, one electronics and appliance store, one home furnishings business, one family clothing store, one sporting goods store, and one women's clothing store.

Rodgers then gave the council an idea of the franchise businesses his firm works with that could be targeted to come to Lincoln. A partial list of those retailers includes Menards, Lowes, Tractor Supply, Big Lots, Tuesday Morning, Chili's, Longhorn Steakhouse, Applebee's, TJ Max and Maurice's.

Rodgers told the council, though they were probably not aware, he has had a team in Lincoln investigating available properties. He identified through his slides a large number of opportunities along Woodlawn Road from approximately Palmer Avenue (four blocks west of Union) to the I-55 ramps. He identified the strip of Woodlawn between Lincoln Parkway and I-55 as the location to develop 'big box' retail. East of the parkway, back toward Union he identified as a prime location for smaller businesses.

Rodgers said the firm will be discussing downtown, but promoting a downtown business area requires a different tactic. "It takes a different way to approach downtown, it takes entrepreneurs to come in and do projects, Rodgers said. "We have provided information, and will make sure we address that. These (Woodlawn Road area) are the larger boxes that probably won't make sense to come to downtown, but as we recruit them, we are going to make sure they don't hurt the downtown."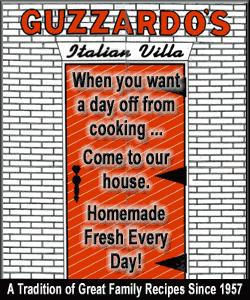 He went on to say that not every retailer he works with is going to want to come to Lincoln, and there may be businesses Lincoln doesn't want. But with a large number of prospects, the city will increase its odds of attracting at least some of these.
He said Retail Strategies will also be looking at retailers who may have considered Lincoln in the past but did not come. He told the council, "We are experts at what we do and are very, very good at bringing them back to the table."

The firm will do the marketing and recruitment and will represent the city in large venues such as the conferences and shows held by the International Council of Shopping Centers. He mentioned specifically there will be a Chicago 'deal making conference' coming up in the fall. He said it's called deal making because that is what it is. Retailers come prepared to make deals and create projects in communities.

Retail Strategies will be there talking to retailers and businesses about Lincoln. He said part of the agreement he has with the city, is that he and his firm will represent Lincoln at these types of conferences and will promote the city as a new retail market to interested companies.

Rodgers shared one of the advantages in the city using his firm. "We represent roughly 100 communities across the country. Because of that we can leverage our relationships to get meetings, whereas an individual community may not get that chance. If you go visit the Applebee's folks, they will tell you they probably get three to five requests from cities across the country every week. Unfortunately most of those letters from elected officials and city administrators are tossed. They don't get a lot of attention. We can leverage because we're working with multiples. We can say, "We're working in 100 communities Applebee's'," and that you have opportunities and specific sites that are a fit (for that chain)."

Rodgers began wrapping up by showing the council a marketing handout his firm will use as it promotes Lincoln. The handout highlights the assets of the city and gives information that will help to draw prospective retailers to the area.

During the discussion, Michelle Bauer asked about the handout, noting there didn't appear to be a lot of information about tourism.

She explained that the tourism bureau and city are working to promote Lincoln as a destination, and wondered if that should be part of the marketing guide handout. Rogers confirmed information about attractions that bring out-of-towners into town and into local retail establishments does have value.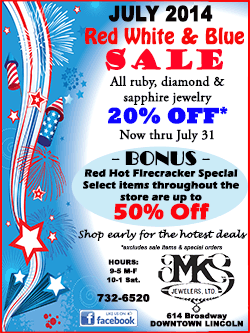 Melody Anderson asked about the basecamp, and it was confirmed the council will have access to the basecamp through the mayor. Rodgers said another component of the basecamp is a running report of what Retail Strategies is doing for Lincoln. He said the council, if they choose, can log on daily and see a report of who is working for Lincoln, who they have talked to and what kind of progress is being made.

During the course of his presentation, Rodgers also told the group that the city will have the final say on everything. He said Retail Strategies would not be signing contracts on behalf of Lincoln, and that the city would be able to say "go" or "no go" on any project.

He also indicated that when it comes to site selection and property, the local real estate agencies will be involved in those processes. He said his firm did have real estate experts, but they will not take opportunities away from local realtors.

Snyder wrapped up this part of the council meeting saying the primary reason Retail Strategies stood out for the city is because the firm does the work. Retail Strategies will represent the city in recruiting new business, whereas other firms do the research, then leave it to the city to go out and recruit new businesses.
[By NILA SMITH]