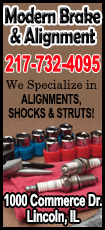 The Unified Organization involves a proposed merging of the local tourism bureau, chamber, economic development, the soon to be disbanded Main Street Lincoln, the county and the city of Lincoln. According to a recent UOC press release the purpose of the merger is as follows: "…for the purpose of clarifying a relevant vision for the vitality of Logan County; identifying opportunities for alignment, synergy, and elimination of redundancies in organizational programs and services; exploring ideas for streamlining resources; and creating an organization that drives and delivers results to ensure economic prosperity."

Last week the Logan County Board voted not to become a part of this merger. In their discussion of the matter, they voiced concerns over a weighted voting process to establish the first seven-member board of directors for the UOC as a primary concern.

This week, in city council chambers, the county decision played into concerns voiced by one alderman.

When Mayor Keith Snyder called for a motion, Michelle Bauer so moved, with Scott Cooper offering the second. The topic was then open for discussion.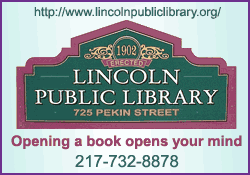 Jonie Tibbs was the first to speak telling the council she would vote 'No' and why. She explained that her no vote would come because this was supposed to be a united organization with everyone involved. She said the city should not move forward until the issues of the county are addressed, and everyone can be on board.

Tibbs eluded to some letters that had been written to the UOC and said that the city hadn't seen the letters, and she felt they should, and should look into the concerns.

Snyder addressed this saying that inside the UOC committee, there were representatives from all the individual groups, and inside the committee there was a consensus to move forward with the merger.

Bauer commented that she felt that even though it would be nice to see everyone in a "Kumbaya" state, she didn't think that with such a large group being represented, there would ever be a point where everyone agreed on everything.

Bauer added she felt that even without the county board, this organization was going to be good for the entire county.

Tibbs argued again that there had been letters of concern that had not been read, she added, "and I don't like the attitude that 'well we're just going to go ahead, and if you decide you like us you can come forth.' No, we need to do this united, together to start out."

Marty Neitzel countered that the city could be an example. "The city should show the county that we are for this. In the city showing that we are for this, the county may re-think it and go ahead and join us, I think that is where the togetherness has to be. We need to show them first, Joni, that we are for it and that they need to come along too."

Neitzel continued, "If we vote "No" too, then we are the same as them. We've got to vote yes for this so we can bring the county."
Tibbs continued to disagree saying, "We have something here, and we have to do it right, not half-way."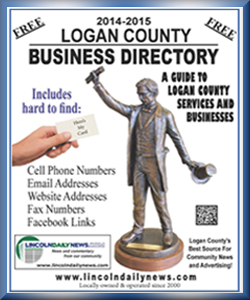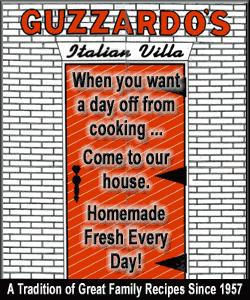 Tibbs went back to the letters of concern. Tom O'Donohue said he had seen one letter, from one county board member. He said the communication had been addressed at the UOC. Tibbs asked specifically if the UOC responded in a letter to that board member. O'Donohue said he knew it was addressed in the meeting; he could not say if there had been a written response.

Moving on, city treasurer Chuck Conzo indicated he would like to speak. Snyder asked him if he had a comment about UOC as it pertains to the treasurer's office. Conzo said he did.

Conzo began by commenting on a news story he had read about the county voting down the motion. He said it was a good article with quotes from board members voicing their objection. Snyder broke in and asked, "Were you at the board meeting?" To which Conzo replied, "No, but I can read."

Conzo went on to comment that financially, the handout (referring to page 13 of the UOC presentation posted in LDN on July 18) indicated the city would invest $60,000 in the UOC, whereas the city budget had indicated approximately $81,000. He assumed the actual figure would land somewhere in between.

"When this was brought up a few months ago, it was argued that this would be streamlining in this organization," Conzo said. "Going from $60,000 to somewhere between $60,000 and $81,000 does not strike me as streamlining. In addition, I think the fact this reduces the size (of the board of directors for the organization) will result in less accountability to the taxpayer. As a result of that, I would ask you to consider what our county board did last week. As your treasurer and as a taxpayer in this city, which I think is also very important, and for the reasons I've just described, I would ask you to vote "no.""

Snyder responded to Conzo saying, "Mr. Treasurer, you sat here during the budget discussion, and you could have raised this question."

Conzo replied, "But there was no endorsement of it at that time."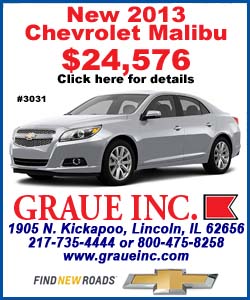 Snyder returned, "I asked you whether you had a comment with regard to the treasurer's office, you inserted your personal opinion, so thank you for sharing your personal opinion."

Conzo replied, "You're quite welcome Mr. Mayor."

Snyder then told Conzo, "Don't count on there being lots more opportunities."

Snyder then called for a vote. Those voting "yes" included Melody Anderson, Bauer, Cooper, Jeff Hoinacki, Neitzel and O'Donohue. Kathy Horn hesitated for a very long time, then placed a vote of "no." Jonie Tibbs also voted "no," bringing the final vote to six "yes" and two "no," and the motion passed.

The public portion of the Monday night meeting then came to an end with Anderson calling for an executive session under rule 2C1, personnel and 2C11 impending or probable litigation.
[By NILA SMITH]