A long discussion followed on Facebook regarding the plans outlined. That thread of comments is reprinted here anonymously to protect the original commentor:
---------------------------------------
I think the hotel stays will be lost..... sounds like more day trips to lincoln than ppl actually coming for a whole jam packed weekend with fun for everyone..... parents prob won't bring their kids to town for a wine/ art event...... just not sure how this will all play out as a positive.
Yesterday at 10:17am · Like · 4

Think this is a huge mistake........
Yesterday at 10:20am · Like · 3

[name withheld] -- did you see this?!
Yesterday at 10:22am · Like

Not a good idea at all.
Yesterday at 10:22am · Like · 2

I agree
Yesterday at 10:23am · Like · 1

It wasn't broke......Why try to change it?
Yesterday at 10:25am · Edited · Like · 9

Eek! Why would they make this change? I think there will be a steep decline in attendees for both events.
Yesterday at 10:25am · Like · 5

Will people come 4 times or will they pick their 1 or 2 favorites?
Yesterday at 10:26am · Like · 2

This is my favorite weekend of the summer because of everything going on....I won't come to two out of the 4 things and I'm local. people from out of town sure aren't going to come back 4 times.,,,,
Yesterday at 10:27am · Like · 6

Not so sure about this. I love having it all in one it makes for a fun weekend.
Yesterday at 10:27am · Like · 1

I just read [name withheld]. What additional things are they bringing to the airport?

We love having the art part of the festival. Lincoln is a nice town but there's not much to do. The art part of the festival was the only reason to go to the downtown area.

I know that we won't be coming back to Lincoln for the other three events.

Very disappointing!
Yesterday at 10:29am · Edited · Like · 3
I don't like this idea at all. I come down from the Chicago area every year for the Lincoln Art and Balloon Festival AND The Art Fair. I would rather spend my money at these events than on renting a hotel room for two or more weekends. Ugh.
Yesterday at 10:29am · Like · 2

Big mistake.... people can't take time off and people save money and time for this weekend....August is busy for alot of families....this is a big event for alot of people.....only this weekend plz!!
Yesterday at 10:31am · Like · 1

Horrible idea
Yesterday at 10:32am · Like · 1

If it isn't broken wrong change it. People will not come to four different things. It sounds like they have to much time on there hands at the chamber.
Yesterday at 10:33am · Like

Wow, this is unfortunate. It is the synergy of all events happening together that causes such success.
Yesterday at 10:37am · Like · 2

Maybe instead of separating all the events they should be thinking about adding similar events through out the year. Keep the art and balloon fest as it is and add events (smaller scale events) that local people can enjoy. Locals will spend their money here if there are opportunities to do so.
Yesterday at 10:37am · Like · 9

Fair week is almost here and I'm wondering if it's going to disappoint me like last year. Now to hear their changing balloon festival weekend. Not to sure about this.
Yesterday at 10:40am · Like

I dont like it. We enjoy everything at once. It makes for a fun weekend
Yesterday at 10:44am · Like

Not happy. I agree that my out of town guests will probably not come at all now. They come for everything the Balloonfest has to offer. Maybe move BBC and wine tasting, but gotta leave the Art, Flea Market and Antique Autos.
Yesterday at 10:46am · Like · 1

I agree, I am not sure separating them will draw crowds as the combined weekend does. I wish them the best but I'm a little skeptical. Right now there is a little something for everyone and we have a lot of out of town guests come to dabble in a little of all of it over the course of a weekend. I know they would not make the trip for a single event. Hoping for the best.
Yesterday at 10:46am · Like · 1

I'm all for changing it up, but why don't they find things to add throughout the year rather than moving things around?!
Yesterday at 10:51am · Like · 3

Why mess with something that is wonderful. U messed with the date of the Christmas parade and that turned out to be bad. Leave the balloon fest alone. If anything add events to the Christmas parade. Make it bigger and better. The parade is getting pretty sad.
Yesterday at 10:53am · Like · 1

I don't like this idea!
Yesterday at 10:55am · Like

I understand adding events. Tearing apart current events as a means to add something in other months is not a good solution. Adding a weekend street Fest would be a better idea.
Yesterday at 10:56am · Like · 3

We come to Lincoln specifically for the events of the entire Balloon festival/Art Fair weekend...we block it out every summer...It's hard to get to town multiple weekends (and we live fairly close!) I hate to see things spread out over too many dates.
Yesterday at 10:59am · Like · 4

Horrible idea, I don't think events like the wine tent, car show and BBQ contest can pull enough out of town visitors. They are not "stand alone events", but a nice compliment to the entire festival. The demise of the Railsplitter should be a good example. Maybe instead of breaking up a wonderful event, they should expand festivities around Independence Day.
Yesterday at 11:01am · Like · 3

[Name withheld] said exactly what I was thinking!
Yesterday at 11:02am · Like · 1

I think its a good idea. It will allow the existing events to grow and offer new things. Don't we get tired of the same thing every single year?
Yesterday at 11:05am · Like · 1

I love it the way it is. Works great. People love it. Come from all over. I understand obtaining volunteers is an issue, but ay ay ay. I'll leave it at that.
Yesterday at 11:05am · Like · 8

They have a hard time getting enough volunteers for ONE weekend. What makes them think they will get enough FOUR times?
Yesterday at 11:09am · Like · 8

[to top of second column]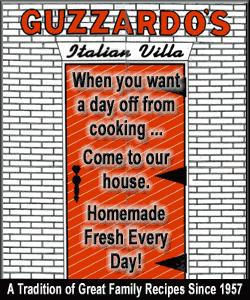 Moving the bbq contest away from balloon fest seems like a bad idea less crowd for both. From what I heard complaint was that hotels were to full businesses to busy had to turn people away. My take if that's your problem your doing pretty good...
24 hrs · Like · 3
apparently people don't get tired of the same thing look at all the comments. The other three events are not stand alone events...do you really want to come and just sit and watch someone cook bbq? If they want to add some things to those events how on earth will they get the volunteers to do that if they can't get enough for one weekend?? Art fair vendors take in the balloon activities and balloon pilots and crews and fans take in the art fair activities. The other three activities are fillers and get business from the art and balloon fest. This is going to ruin the whole thing and unfortunately I do not see this event continuing after next year. Also, I work for the probation department and have numerous clients who would love to volunteer to get their court ordered hours completed and yet are turned away every year because of their back ground. These are not hardened criminals rather those that have DUI's, traffic offenses, etc. They can pick up trash, direct traffic, refill toilet paper just as good as the next person. Beggers can't be choosers..
23 hrs · Like · 11

Bbq contest brought alot of life and traffic back into a dwindling event big mistake separating the two.
23 hrs · Like · 2

I didn't post this to bash or anything along those lines. We all know I love Lincoln. I just wanted to get community input. I personally love the event the way that it is, and would love to see it around for as long as possible. If this change really is happening, I hope that people still support it. I just love that huge weekend and the unbelievably huge crowds that I see loving on our community!
23 hrs · Like · 6

The article states, I quote, "Conversations began in September of last year among organizers of the Lincoln Art & Balloon Festival and a few leaders in the community. The conversation soon expanded to include many others". Apparently "NO ONE" who is commenting here, was included in any of those conversations which must have taken place in the cleaning closet of the old Gem Lunch building.
23 hrs · Like · 11

Leave it like it is and bring back Heritage Days around the 4th of July. It was growing when it stopped.
23 hrs · Like · 6

Boo. Remember the first year when you had Foghat? Make an event downtown with a "good"band and block some streets off. Don't think you an get people to come here that much.
23 hrs · Like · 4

Well.... I think everyone on here has said the right thing. Absolutely horrible idea!!!!!!!! Our town has nothing else to support separating these events. Adding more events throughout the year is a great idea, buy leave the balloon fest alone. Lincoln and Logan county gas already ruined the fair by forcing people to spend more money then its worth. It's not even enjoyable to go anymore. Keep the balloon fest the way it is. Low cost family fun. " it doesn't even matter what we the people say anyway the chamber will do what they want!!!!!!!"
23 hrs · Like

Sounds like some good ideas in motion!
22 hrs · Like · 1

perhaps it's the "organizers" that can't handle it all at once.
22 hrs · Like

Unfortunately. The rail splitter festival needs beefed up. I don't even go there anymore
21 hrs · Like

I agree that I will still support all the activities, when I can, if this is the way it's headed. My concern is anyone who enjoys coming from farther than 60 minutes away may not want to drive that round trip for less activities....especially if ballooners dwindle because they have less to do as well. Will the Artisan's who display/sell still come another weekend if the big draw of the balloons are not there?? A lot of risk going in this direction.....
20 hrs · Like · 1

Not a good move
18 hrs · Like · 1

I can understand wanting to add to the railsplitting festival and the up in smoke day. I just don't think they have to take away from the balloon festival to accomplish that.
17 hrs · Like · 3

Don't fix what's not broke. Mistake
16 hrs · Like · 4

Couldn't agree more, [name withheld]Doris! It's a TERRIBLE idea to split things up. People won't travel back for less to do.
12 hrs · Like · 1

After attending the balloon event for 25 years, I've found the problem is with the staff. 2013 your director went out of her way not to speak to me. I attend many top balloon festivals throughout the country and feel the your event is on "auto-pilot." Because of the attitude this is a dying event. I've made a couscous decision NOT to attend this years event.
3 hrs · Like

I believe the Chamber should read all these comments. General rule of thumb: For every 1 complaint, 100 others feel the same way. It's not too late, Listen to what the people are saying. You haven't considered that people have jobs. They can't take all these extra days off. You haven't considered the economy. The cost for travel and lodging would not be feasible. Why take away a great weekend end that people can plan for, and amaze them with the wonderful events for a great little vacation. Whoever decided this needs to call an emergency meeting and put it back together. You are going to hurt our local business because if travelers can't enjoy and fun filled weekend, they won't come at all. Come on Chamber, WE, the people of Lincoln, need to have a say in this. Listen and learn.
47 mins · Like · 1
--------------------------------
As it can plainly be read, the tone of these 49 comments seems to be negative about the plans for the 2015 Art and Balloon Fest. Many of the comments offer good insight or good advice regarding what might be done instead.
Perhaps the planners and organizeers can answer these comments and provide rationale for the proposed changes.
LDN has decided to reprint these Facebook comments because this festival belongs to the community and, as one commentor remarked, we wish those in charge would be able to read these comments.
[LDN]