Lincoln College receives extraordinary gift from the Waldo and Rosalie Bertoni Estate
$500,000 to support Lincoln Heritage Museum and other campus needs
Send a link to a friend Share
[July 28, 2014] LINCOLN - Lincoln College has received a major gift from the estate of former College Trustee Waldo Bertoni and his wife Rosalie, President John Blackburn's office announced this week. Half of the $500,000 gift is to go to support the Lincoln Heritage Museum with the remaining balance unrestricted.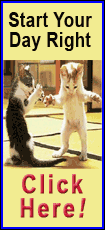 "Small private colleges depend on the generosity of donors to support campus programs and operations, and to help keep college affordable for our students. We're unique in that we also have a world class museum on our campus, but we wouldn't have the Lincoln Heritage Museum if it weren't for the generosity of people in Logan County like the Bertonis. They cared deeply about young people and education and about our local history, and Lincoln College is honored to receive this gift," said Blackburn.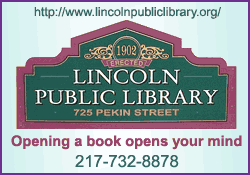 "Rosalie had told me how much Lincoln College meant to her and Waldo, and that they believed strongly in the College's mission of empowering students to reach their potential. Their gift is a great endorsement of that mission," said Vice President for Institutional Advancement Debbie Ackerman. "Unrestricted gifts give the College the freedom to address strategic priorities and meet urgent needs as they arise so students have the best educational experience."
Waldo Bertoni grew up in Mount Pulaski, and two of his brothers, Sam and Renny, attended Lincoln College in the 1930s and early 1940s. Waldo attended West Point, and after a long and distinguished career in the Air Force and defense industry, returned to Mount Pulaski in 2005. The Bertonis were actively involved in numerous local organizations, including the Lincoln Elks Lodge and the Mount Pulaski Rotary, American Legion, Historical Society, and 175th Planning Committee. Waldo served as a Trustee of Lincoln College from 2008 until his death in 2011. Rosalie served on the Lincoln Heritage Museum's Soirée Committee for several years.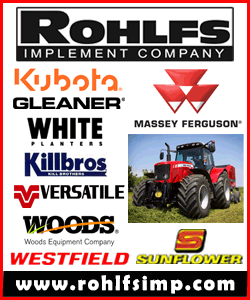 Lincoln College alumnus and Trustee Emeritus Bill Gossett recruited Bertoni to serve as a College Trustee in 2008.

"I was always delighted that Waldo accepted my idea that he would make a great Trustee for Lincoln College. He took a keen interest in our College and its mission; he and I had some great conversations about Lincoln College. The generosity of the Bertonis will have a lasting impact on students and, indeed, their gift will be a gift that keeps on giving," said Gossett.
[Text received; TRACY BERGIN, LINCOLN COLLEGE]