Mount Pulaski CUD Parent Information Night schedule announced
Send a link to a friend Share
[July 26, 2014] LINCOLN - The MPCUD #23 Personalized Learning Initiative will be fully implemented this school year for grades Kindergarten through 12.
To read the background of the initiative and to view the Grade K-12 Handbook for the initiative, please go to:

http://www.mtpulaski.k12.il.us/personalized-learning-initi.html

Parent Information Nights will be held to go over the handbook and expectations for this school year in regards to this initiative. Parent/Student signature pages will also be available at this time. Payment for the Personalized Learning Initiative Protection Plan will also be accepted.

It will be beneficial for parents to read through the documentation at the website listed above prior to the Information Night since the sessions are 1 hour long.
MPGS - Grades K - 5: August 4, 2014, at 6:30 pm - at HS Cafeteria

MPGS - Grades 6 - 8: August 4, 2014, at 7:30 pm - at HS Cafeteria

MPHS - Freshmen & Sophomores: August 5, 2014, at 6:30 pm - at HS Cafeteria

MPHS - Juniors & Seniors: August 5, 2014, at 7:30 pm - at HS Cafeteria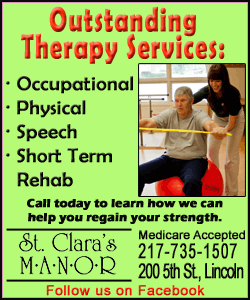 If you have multiple children, please attend the session geared toward the youngest child in your family. There is additional information for parents of students that are under 13 years of age.

If the need arises, additional information night dates will be scheduled.
[Text received; HEATHER FRICKE; MOUNT PULASKI CUD#23]