Date of school opening at Lincoln Community High School for the 2014 - 2015 school year
Send a link to a friend Share
[July 28, 2014] LINCOLN - The first official day of classes at Lincoln Community High School will be Monday, August 18, 2014. Students are to report to their first period classes at 8:00 a.m. and school will dismiss at 1:15 p.m. Buses will run their routes according to the 1:15 p.m. dismissal schedule. Note: No students living within a mile and one-half of the high school will be provided with bus transportation.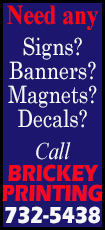 All students are to register and pay their fees in the school cafeteria according to the following schedule:

Monday, August 4, 2014
Freshmen 9 a.m. to 12 Noon
Seniors 1 p.m. to 3 p.m.

Tuesday, August 5, 2014
Juniors 9 a.m. to 12 Noon
Sophomores 1 p.m. to 3 p.m.

Wednesday, August 6, 2014
Open Registration 1 p.m. to 3 p.m. and
5 p.m. to 7 p.m.

NOTE: Students not able to register at their scheduled time are to register on Wednesday, August 6 from 1 p.m. to 3 p.m. or from 5 p.m. to 7 p.m.

Freshman Orientation will be held on Thursday, August 7, 2014 in the auditorium from 10 a.m. to 12 Noon

The State of Illinois requires that all students have a copy of their birth certificate on file at Lincoln Community High School.


Typical registration fees for the 2014 – 2015 school year are as follows:

Freshmen $103.00
Sophomores with Dr. Ed. $241.00
Juniors $ 91.00
Seniors $ 91.00

Band Students must pay an $8.00 fee for uniform cleaning.

Health Occupation students must pay an additional $80.00
Driver Education students must pay an additional $150.00

Students may pay their fees by Visa or MasterCard.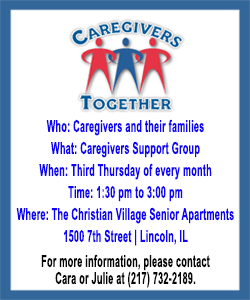 As a service, LCHS will have student accident insurance information available. Parents will enroll their student electronically.
The website to enroll in Student Accident Insurance is http://markel.sevencorners.com Toll Free Number for further information is 877-444-5014.
Student athletes are reminded that they must have medical insurance coverage or fill out a proof of insurance waiver form prior to beginning practice.

Student lunch prices for the 2014 – 2015 school year will be $2.40. Lunches will be served beginning on Monday, August 19, 2014.
Breakfast will also be served every day for $1.50. Parents are encouraged to deposit money to cafeteria accounts by the month.

Seniors who achieved all "meets and/or exceeds" on the PSAE test taken during the spring of their junior year will have their $25.00 parking fee waived. All other freshman, sophomores, juniors and seniors will pay $25.00 to park in the LCHS parking lot.
[Text received; LINCOLN COMMUNITY HIGH SCHOOL]