Local high school student could win a trip to Washington, D.C. and a $30,000 scholarship

Send a link to a friend Share
[July 26, 2014] Commander John Davin of the Veterans of Foreign Wars (VFW) Department of Illinois today announced the kick-off of the 68th year of the VFW and its Ladies Auxiliary Voice of Democracy Scholarship Competition. Local high school students have the opportunity to compete for thousands of dollars in scholarships and a trip to Washington, D.C.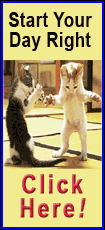 Students begin by competing at the local Post level with a deadline of Nov 1, 2014.
Post winners advance to District and then the first place District winner advances to the
state competition. All state winners receive a four day trip to Washington, D.C. A total of
$152,000 is awarded to national finalists. First place is a $30,000 college scholarship.
Annually the VFW provides more than $2 million in scholarships. Each year, around 40,000 students participate in the competition.
Students must write and record a three-to-five minute essay on this theme for 2014- 2015: "Why Veterans are Important to our Nation's History and Future" on an audio cassette tape or audio CD and present their recording, typed essay, and entry form at their local VFW Post by November 1, 2014.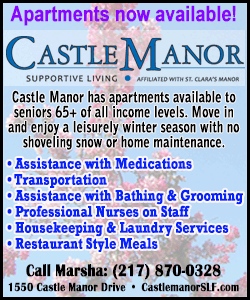 Interested students and teachers should contact the Voice of Democracy Chairman at their local VFW Post or contact the Department of Illinois at vfwil@vfwil.org to find the location of their nearest Post.
For more information and entry forms please visit: http://www.vfw.org/Community/Voice-of-Democracy
[Text received; JOHN DAVIN, COMMANDER, DEPARTMENT OF ILLINOIS VETERANS OF FOREIGN WARS]