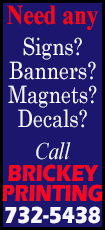 Wally stepped up as a volunteer nearly twenty years ago when the Mount Pulaski Historic Site (once known as the "Abraham Lincoln Shrine") was not given a continuance for its paid on-site custodian. The custodian had been installed in 1936, when this mid-1800's Illinois 8th Judicial Circuit Logan County Seat Courthouse (1848-1855) was designated an Illinois Historic Site.

At that time, Wally appealed to local Pulaskians for help in staffing a volunteer docent roster to re-open its doors to the visiting public that come from far and wide, including foreign countries, to see and feel the ambiance of one of the original Illinois courthouses in which lawyer Abraham Lincoln practiced his craft — one of only two remaining such historic site courthouses yet open in the former Illinois 8th Judicial Circuit that serpentined about fourteen county courthouses within a 450 mile traveling circuit that " brought the court of law to the people."


Judge Lawrence Stringer in his 1911 History of Logan County, Illinois, wrote pages and pages of mostly documented information about the Mount Pulaski Court and about several of its leading citizens at that time who welcomed Mr. Lincoln into their homes. He delightedly accepted to avoid the less-than-inviting accommodations and food provided at the Mount Pulaski House Hotel (1844-1901) on the NW side of the square across from the Courthouse.

Wally and his volunteers continue to tell the stories of young Lincoln in their town and as a lawyer in their courthouse. The volunteers choose from only about a half-dozen known court cases involving Mr. Lincoln in the Mount Pulaski courthouse. Most of the documents were destroyed in the 1857 Lincoln Courthouse fire. Visitors are frankly flabbergasted when hearing about them, and to hear about Lincoln's associations with several of its townspeople is simply astounding to them!

Most of these trials and personal associations are documented in Stringer's treatise, Paul Beaver's Abraham Lincoln in Logan County, Illinois 1834-1860 (2010), UIS Springfield historian, Michael Burlingame's Abraham Lincoln: a life(2008), Guy Fraker's Lincolns Ladder to the Presidency, The 8th Judicial Circuit (2012), and several Mount Pulaski history books that have been compiled over the years (1936, 1961, 1986, 2011).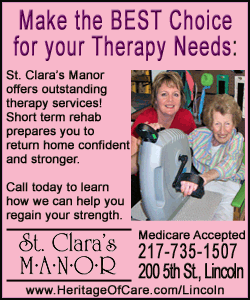 The new Lincoln College Heritage Museum devotes one of its two Abraham Lincoln Logan County court cases to the 1854 Horological Cradle Case, which was held in the Mount Pulaski Logan County Seat Courthouse. In that case, Mr. Lincoln served as a defense attorney, only to lose on appeal to the Illinois State Supreme Court following his victory in the local court.

Moreover, the visitors continue to be overwhelmed by the revelation that the presiding Judge at the Mount Pulaski Court and throughout the history of the mid-1800's 8th Judicial Circuit, David Davis, served as Mr. Lincoln's campaign manager in 1860, accepted President Lincoln's appointment to the United States Supreme Court in 1862 (resigned in 1877), and was then quickly elected to the United States Senate and subsequently asked to serve as President Pro-tem of that body (the youngest elected official ever to hold this office). Mr. Davis in his retirement to his home in Bloomington served, at Robert Lincoln's behest, as trustee of the Abraham Lincoln/Mary Todd Lincoln Estate.

The President of the Mount Pulaski Courthouse Foundation, Tom Martin, and other members on hand, Doug Johnson (Treasurer), Barbara Stroud-Borth, Tena Stoudt, Sue Shaffenacker, Phyllis Beccue, and Renee Martin presented to Wally a plaque in the shape of the State of Illinois. On the plaque was inscribed: "To Wally Kautz for his ongoing care and service to the Mount Pulaski Courthouse Historic Site. Given in recognition of many years of service on your 80th birthday, July 22, 2014. Thank You Wally!"

Wally responded with these words: "I accept this plaque on behalf of all the volunteers because if it were not for them, I wouldn't be standing here today." Refreshments were served.
[By PHIL BERTONI]
Past Related Article
Wally Kautz: Mount Pulaski is his home and its people are his family