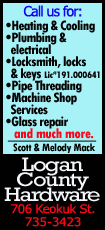 Investors remained cautious, however, reflecting geopolitical jitters and the torrent of U.S. economic news due to come this week, including a Federal Reserve meeting and GDP data on Wednesday and non-farm payrolls figures on Friday.

The dollar shuffled sideways on bets all that will add up to the Fed hiking interest rates early next year, while European shares saw minor gains after another jump in Chinese stocks had lifted Asia equities to a new three-year high.

Wall Street was expected to see another subdued start but the mood was easier after Russian stocks steadied, having been dumped in recent days in anticipation of broader European economic sanctions.

"The initial fear (of Russia/West tensions) is not really there any more," said Rabobank economist Philip Marey.

"So now we are looking at the usual suspects: how strong is the euro zone recovery? How strong is the U.S. recovery? And what does it mean for the central banks?"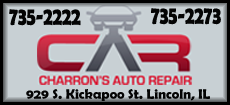 EU diplomats will hold more talks on Tuesday to try to forge an agreement on the final shape of the measures, set to target capital markets, defense, and sensitive technologies key to some of Russia's major industries.

Although Moscow stocks were calmer, fears this may not be the last wave of sanctions for a Russian economy already facing the risk of recession continued to drag on the rouble and some of Russia's benchmark bonds.

German government bonds also hit new historic highs, with their safe-haven appeal augmented by expectations they will remain attractive compared to near zero ECB interest rates in the next few years.

Japan became the latest country to confirm it was putting the squeeze on Moscow, saying it would "freeze assets of individuals and groups who are judged to be directly involved in Crimean annexation and the instability in the east of Ukraine".

In a move that helped nudge the yen lower, Russia hit back on Tuesday saying the measures were "unfriendly" and would harm relations between the two countries.

FED FOCUS

Action was otherwise lacking among the major currencies. The dollar held close to a six-month peak against a basket of its peers, having gone virtually nowhere as investors kept to the sidelines ahead of the Fed's policy meeting.

The U.S. central bank is sure to cut its monthly bond-buying program by another $10 billion as it prepares to wind up the scheme later in the year, but markets will focus on any clues to the timing of its first interest rate hike.
With other key data such as U.S. gross domestic product and the closely watched non-farm payrolls report still to come, investors were content to sit on their hands.

The New Zealand dollar was the main loser in the developed world, weighed down by further signs of trouble in the countryís influential dairy sector, while the euro was pinned near an eight-month trough of $1.3421 set on Friday.

It traded at $1.3434, having shuffled between $1.3430 and $1.3440. Against the yen, the dollar briefly touched 102, while the common currency barely budged at 136.98.
FINE CHINA

In commodities, gold was idling at $1,308 after a very quiet 24 hours saw it hold to an $8 range. Oil barely budged, with Brent at $107.53 a barrel and U.S. crude futures at $101.45.

China shares had continued their charge overnight led by banks stocks after a Reuters report said the country's fifth-biggest bank by assets planned to seek more private investors.

The CSI300 index of leading Shanghai and Shenzhen A-shares added 0.5 percent, bringing its gains to almost 8 percent in seven sessions and lifting it to a 2014 high.

That in turn pushed MSCI's emerging market index to a three-year high and kept the All World benchmark within reach of this month's all-time peak.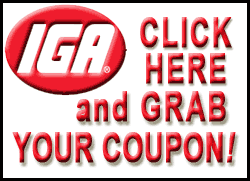 "The thing everybody is asking at the moment is when the market is going to pull back," said Randy Frederick a managing director at U.S. investment firm Charles Schwab.

"But with the current low volatility people arenít waiting for a 5 or a 10 percent correction, even if there is a 1 percent dip they come right back in and start buying again."

(Editing by Catherine Evans)
[© 2014 Thomson Reuters. All rights reserved.]
Copyright 2014 Reuters. All rights reserved. This material may not be published, broadcast, rewritten or redistributed.