Deutsche Bank pretax profit rises as markets focus pays off
Send a link to a friend Share
[July 29, 2014] By Thomas Atkins and Arno Schuetze
FRANKFURT (Reuters) - Deutsche Bank AG's <DBKGn.DE> bid to become "last man standing" in European investment banking is working, the bank said on Tuesday, even as the threat intensifies of costly litigation and regulatory actions.
Germany's flagship bank reported a 16 percent year-on-year increase in quarterly pretax income, higher than expectations, as revenue from its huge debt trading operations avoided the harsh downturn that burdened its rivals.

But the specter of expensive legal action cast a shadow over the results, with the bank booking 470 million euros ($631 million) in litigation-related charges, lifting reserves for future litigation to 2.2 billion euros.

Deutsche Bank faces a list of investigations ranging from allegations of manipulating benchmark interest rates to unfairly favoring some investors in off-market trading venues known as dark pools. It has paid 5.6 billion euros over the past two years in settlements and fines and expects to pay 3 billion more this year.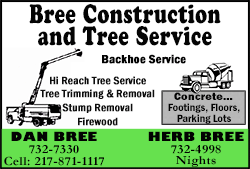 "The pipeline of problems is endless," said fund manager Helmut Hipper at Union Investment, one of Deutsche Bank's top 15 shareholders. "Whether it's currencies, Libor, gold or silver trading, Deutsche Bank has numerous legal risks. That makes things difficult to predict and weighs on the Deutsche Bank share price." The bank said on Tuesday it had received requests for information from regulators related to high-frequency trading and had been named as a defendant in class action complaints alleging violations of U.S. securities laws related to high-frequency trading.

FINES AND SETTLEMENTS

With the threat looming of fines and settlement costs, as well as European banking stress tests year, Germany's largest lender raised 8.5 billion euros in June to strengthen its balance sheet.

It has also come under fire from U.S. regulators for shoddy financial reporting, weak technology and inadequate auditing and oversight, which it is addressing in part by hiring 500 U.S. staff.

Investment bank earnings contributed the lion's share of pretax income of 917 million euros, as revenue from debt trading held steady, in contrast with downturns suffered by some rivals. Analysts polled by Reuters had on average forecast a pretax profit of 590 million. "The market share gains we have seen in the second quarter are very broad based," said co-Chief Executive Anshu Jain in a conference call with analysts.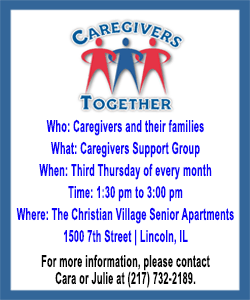 Investment banks faced a grim second quarter for revenue, hit by subdued client activity, low interest rates and by shrinking and restructuring of their businesses.

But Deutsche Bank posted a steady 1.8 billion euros in net revenue in debt trading operations, while rivals saw a 9 percent decline on average. "For me, the pleasant surprise was debt sales and trading, and the costs line," said Bankhaus Lampe analyst Neil Smith.

Deutsche Bank shares have fallen around 20 percent so far this year versus a 1 percent rise in the STOXX Europe 600 index of European banks <.SX7P>. On Tuesday they edged into positive territory, versus a flat performance in the index.

The bank's common equity Tier 1 (CET1) ratio, a measure of balance sheet strength, rose to 11.5 percent at the end of the quarter following the 8.5 billion euro capital increase in June.

(1 U.S. dollar = 0.7445 euro)

(Additional reporting by Jonathan Gould; Editing by Mark Potter and David Holmes)
[© 2014 Thomson Reuters. All rights reserved.]
Copyright 2014 Reuters. All rights reserved. This material may not be published, broadcast, rewritten or redistributed.