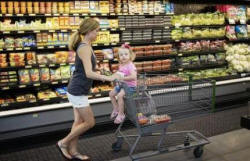 Consumer spending, inventories seen lifting U.S. second-quarter GDP
Send a link to a friend Share
[July 29, 2014] By Lucia Mutikani
WASHINGTON (Reuters) - U.S. economic growth likely rebounded in the second-quarter from a winter-induced slump at the start of the year and will probably continue to gather momentum through the rest of 2014.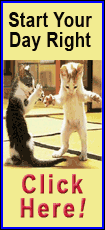 Gross domestic product likely grew at a 3.0 percent annual rate, according to a Reuters survey of economists, lifted by an acceleration in both consumer spending and stock accumulation by businesses.

"Pretty much across the board, components will look better. I do think we can sustain a 3 percent growth number for the next couple of quarters," said Jim O'Sullivan, chief U.S. economist at High Frequency Economics in Valhalla, New York.

Earlier in the second quarter, growth estimates were as high as 4 percent, but they were lowered as consumer spending and business investment rebounded less than expected.

With output having contracted at a 2.9 percent pace in the January-March period, first-half growth was likely flat. As such, growth for the year as a whole could average below 2 percent.

The economy was slammed by an unusually cold winter in early 2014 and also hurt by a slower pace of inventory accumulation and the expiration of long-term unemployment benefits - temporary factors that have since lifted.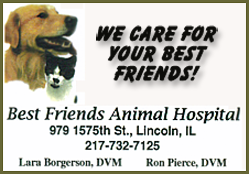 Employment growth, which has exceeded 200,000 jobs in each of the last five months, and strong readings on the manufacturing and services sectors from the Institute for Supply Management have underpinned expectations for a strong finish to the year.

The Commerce Department will release its first snapshot of second-quarter GDP at 8:30 a.m. EDT (1230 GMT) on Wednesday. It will also publish revisions to GDP data going back to 1999 as well as for the first quarter of 2014.

UPWARD GDP REVISIONS EYED

Economists expect upward revisions to output for the last three years, noting that an alternative growth measure, gross domestic income, is running above GDP. The government tends to revise GDP towards GDI.

"Upward revisions to GDP would also be consistent with the performance in the labor market, which has been unusually strong relative to recent growth patterns," said Eric Green, chief economist at TD Securities in New York.

The GDP data will be released only hours before U.S. Federal Reserve officials conclude a two-day policy meeting. It is not expected to have a material impact on the future course of monetary policy, with Fed Chair Janet Yellen focused on labor market developments and inflation.
[to top of second column]
"Yellen will be looking to these revisions as affirmation that growth and inflation are not worse than expected," Green said.

Consumer spending growth likely picked up after braking to a 1.0 percent pace in the first quarter because of weak healthcare spending. The increase is anticipated despite weakness in spending on utilities.

Inventories are expected to have added a full percentage point to second-quarter GDP growth after slicing off 1.7 points in the prior period, while exports were likely a drag on growth for a second consecutive quarter.

Underscoring the economy's strengthening fundamentals, a measure of domestic demand that strips out exports and inventories is expected to have accelerated after almost stalling in the first quarter.

Business investment likely rebounded as did spending on home building. Government spending is expected to have snapped two straight quarters of declines.

(Reporting by Lucia Mutikani; Editing by Paul Simao)
[© 2014 Thomson Reuters. All rights reserved.]
Copyright 2014 Reuters. All rights reserved. This material may not be published, broadcast, rewritten or redistributed.