"I am very excited about the upcoming season," said Kirkland Fine Arts Center's Director Jan Traughber. "This season has very unique events that should appeal to not only our established patron base but hopefully attract new patrons as well. My wish is to offer quality programming for those that already appreciate live performing arts, but also to instill an admiration of the same in the next generation. All events are appropriate for a multi-generational audience. I hope that more of the community takes the opportunity to come enjoy the arts that Millikin University and Kirkland Fine Arts Center has to offer."

Early-order ticket options are available to all the events. If you purchase tickets for three to five separate events of your choice you receive 10 percent off your order. Purchase any six events or more and receive 15 percent off. Single tickets will go on sale to the public beginning Aug. 25 for all 2014 events. Single tickets for all 2015 events will go on sale to the public beginning Dec. 15.

For further information on purchasing tickets, contact the Kirkland Box Office at 217.424.6318 or visit kirklandfinearts.com. The following is the lineup of events for the 2014-2015 season.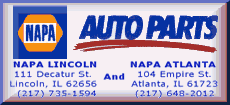 American English: Beatles Tribute Band
Friday, Sept. 5, 2014 – 7:30 p.m.

American English is simply the best Beatles tribute story of our time. At the inception of the band, they were voted "number one" for three consecutive years by thousands of Beatles fans as winners of sound-a-like contests at Beatlefest. American English's demand here and abroad, coupled with their spectacular fan base, has made them one of the most sought after shows in theatres worldwide. Come celebrate with the band that is recognized by Sam Leach, the original Beatles promoter who has said: "They are without doubt the world's premier Beatles tribute band. And a great bunch of lads...just like the Beatles were."

The Hit Men: Featuring the former stars of Frankie Valli & The Four Seasons
Saturday, Sept. 13, 2014 – 7:30 p.m.

You loved Frankie Valli and the Four Seasons, Tommy James and the Shondells, Carly Simon, Cat Stevens, Elton John, and Jim Croce. Come see The Hit Men, an amazing look back through rock 'n' roll history featuring former members of these megastar acts performing your favorite songs from "Oh What a Night," "Who Loves You," "Sherry," and many other Four Seasons hits to "Peace Train," "Crocodile Rock," "Leroy Brown," and "Mony Mony." The Hit Men will regale you with lots of great stories about what it was like on the road and in recording sessions with Frankie, Tommy, Carly, Cat, Jim, and Elton. Relive the glory days of rock 'n' roll with The Hit Men.

John O'Conor
Sunday, Sept. 14, 2014 – 4 p.m.

Irish pianist John O'Conor has been gathering wonderful reviews for his masterly playing for over 40 years. Having studied in his native Dublin, in Vienna with Dieter Weber, and being tutored by the legendary Wilhelm Kempff his unanimous 1st Prize at the International Beethoven Piano Competition in Vienna in 1973 opened the door to a career that has brought him all around the world.

His recordings of the complete Beethoven Piano Sonatas led CD Review to say that he "by now should be recognized as the world's premier Beethoven interpreter" and his recent recordings of the complete Beethoven Piano Concertos with the London Symphony Orchestra and Andreas Delfs have also been greeted with acclaim.

Sierra Boggess: "Part of OUR World"
Featuring members of the Millikin-Decatur Symphony Orchestra
Saturday, Oct. 11, 2014 – 8 p.m.

Since her Broadway debut as Ariel in "The Little Mermaid," 2004 Millikin graduate Sierra Boggess has become one of the most sought after young artists in the New York and London theatre markets. Referred to by Tony Award winning Producer/Director Harold Price as "one of the most talented and intelligent artists in the musical theatre today," Sierra dazzles audiences with her unique brand of charm, humor and virtuosity.

Sierra returns to Millikin directly from her engagement as Christine Daaé in Broadway's "The Phantom of the Opera" to present a one-night only performance sure to delight patrons of all ages. Based on her critically acclaimed cabaret appearance at New York's 54 Below, this eclectic mix of theater and pop songs brings Sierra back to the Millikin community that first recognized her star potential.

Golden Dragon Acrobats
Saturday, Nov. 1, 2014 – 7:30 p.m.

The Golden Dragon Acrobats represent the best of a time honored tradition that began more than 25 centuries ago. The Golden Dragons are recognized throughout the United States and abroad as the premiere Chinese acrobatic touring company of today.

The reputation of the company is solidly rooted in a commitment to the highest of production values and an attention to artistic details that is unparalleled in the art form. World renowned impresario Danny Chang and choreographer Angela Chang combine award-winning acrobatics, traditional dance, spectacular costumes, ancient and contemporary music and theatrical techniques to present a show of breathtaking skill, and spellbinding beauty.
Vespers 2014
Saturday & Sunday, Dec. 6 & 7, 2014 – 3 p.m. and 7 p.m.

One of Millikin University's most popular events, Vespers (which means "evening prayer") provides the context for a seasonal concert that has become one of the University's most beloved traditions. Performed by 350 singers and instrumentalists, Vespers features traditional and new music for choirs and brass. Individual tickets go on sale Nov. 3.

Holiday Jazz
Saturday, Dec. 13, 2014 – 7:30 p.m.

The Millikin University Faculty Jazz Sextet returns once again to get you in the Holiday spirit with their jazzy swing on Holiday classics. Upbeat and soothing favorites are sure to make everyone in the family tap their toes and sing along. Come celebrate the sounds of the season during the group's 7th Annual Holiday concert with Millikin University's own School of Music faculty: Dave Burdick, Brian Justison, Chris Nolte, Perry Rask, Randy Reyman, and Steve Widenhofer. Once again, the sextet will be joined on stage by guest vocalists and Millikin University alumni Angel Spiccia Slykas and John Musick.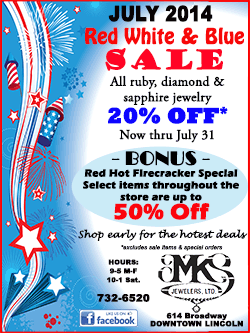 Step Afrika!
Saturday, Feb. 7, 2015 – 7:30 p.m.

Discover the world of stepping with Step Afrika! Like a tap dance without shoes, or a band without instruments, stepping is percussive dance that uses kicks, stomps, claps, and chants – all linked to African and modern dance traditions. As the first professional company devoted to stepping, DC's world–renowned Step Afrika! brings a high-energy performance to the stage: a feast for both the eyes and ears.

The Bob Eubanks Not So Newlywed Game
Saturday, Feb. 14, 2015 – 7:30 p.m.

The Bob Eubanks Not So Newlywed Game Show is an evening of laughter, fun, and prizes. Eubanks, one of show businesses most successful entrepreneurs, tells backstage stories about some of America's most popular celebrities. He also shows hilarious video clips of some of your favorite game shows. But that's only part of the fun; someone has the chance to win $100,000. It's called the Not So Newlywed Game, because it doesn't matter how long you have been together. Eight lucky couples are chosen at random from the audience to play the Not So Newlywed Game. The questions are funny, the couples are funny, and they play for great grand prizes. It's an evening of games, prizes, and laughter that you will never forget.

RUNA with special guest Socks in the Frying Pan
Saturday, March 21, 2015 – 7:30 p.m.

RUNA draws on the diverse musical backgrounds of its band members and offers a contemporary and refreshing approach to traditional and more recently composed Celtic material. Through their repertoire of both highly energetic and graceful, acoustic melodies, along with their fusion of music from Ireland, Scotland, Canada, and the United States, this vocal and instrumental ensemble gives its arrangements of traditional songs and tunes a fresh sound.

Socks in the Frying Pan is a fresh, young trio from Country Clare blending Irish traditional melodies with an innovative rhythmic and melodic garnish.


Kurt Elling: Elling Swings Sinatra
Saturday, April 11, 2015 – 7:30 p.m.

Grammy winner Kurt Elling is among the world's foremost jazz vocalists. He has won every DownBeat Critics Poll for the last 14 years and has been named "Male Singer of the Year" by the Jazz Journalists Association eight times in that same span. Every one of Elling's 10 albums has been nominated for a Grammy.

Elling's rich baritone spans four octaves and features both astonishing technical mastery and emotional depth. His repertoire includes original compositions and modern interpretations of standards, all of which are springboards for inspired improvisation, scatting, spoken word, and poetry.

Intergalactic Nemesis
Saturday, May 2, 2015 – 7:30 p.m.

Three actors voice the dozens of characters, a Foley artist creates all the sound effects, and a pianist plays a cinematic score, while more than 1,250 individual, full-color, hi-res comic book panels tell a hilarious sci-fi adventure story visually from an enormous movie screen, and it's all done live in front of your eyes.

The Intergalactic Nemesis has been featured on NPR, PBS, Conan O'Brien, the Wall Street Journal, and dozens of other outlets. The New York Post called its limited run on Broadway "Great fun! (A) happily retro multimedia extravaganza," the Cleveland Examiner called it "pure theater magic," and The Austinist recommended it as "totally nuts and a ton of fun…Do not miss it."

Kirkland Fine Arts Center

Millikin University believes that the arts are essential to the enrichment of society and a fundamental part of the educational process. Millikin's founder, James Millikin, declared that men and women should have both a classical and practical education to meet the demands of a changing society. The Kirkland Performing Arts Series supports this mission by encouraging both students and the community to participate in its programs and understand its multicultural heritage through performing arts events.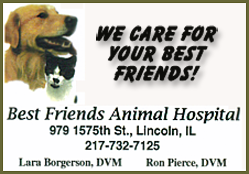 Kirkland Fine Arts Center is the primary not-for-profit fine arts presenting organization in Macon County. During past seasons, over 400 professional performances have been staged at Kirkland, with Broadway tours of CATS, Showboat, and RENT, Grammy award nominees including Patti Page, The Neville Brothers, and Little Richard, animal kingdom expert Jack Hannah, PostSecret blog founder Frank Warren, internationally acclaimed dance companies David Parsons, River North, Cirque Eloize, and MOMIX, popular celebrities Bill Cosby and Howie Mandel, comedian Jay Leno, environmental advocates Robert F. Kennedy, Jr. and Jean-Michel Cousteau, performing ensembles including the Chicago Symphony Orchestra, Juilliard String Quartet, and London City Opera, and speeches by distinguished guests like White House correspondent Helen Thomas, former Secretary of State Colin Powell, and former Illinois governor Jim Edgar.

For more information on Kirkland Fine Arts Center, please visit kirklandfinearts.com Events at the Kirkland Fine Arts Center are partially supported by a grant from the Illinois Arts Council, a state agency, and the Midwest Arts Council.
[Text received; MEDIA RELATION, MILLIKIN UNIVERSITY/KIRKLAND FINE ARTS CENTER]