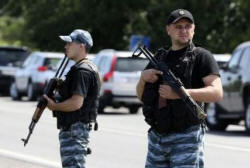 Civilians killed in eastern Ukraine in fierce fighting
Send a link to a friend Share
[July 29, 2014] KIEV/DONETSK Ukraine (Reuters) - Intense fighting between Ukrainian troops and pro-Russian rebels in eastern Ukraine killed dozens of civilians, soldiers and rebels, as Kiev pressed on with an offensive on Tuesday including near the wreckage of Malaysian flight MH 17.
Ukrainian forces have been pushing rebel units back towards their two main urban strongholds of Donetsk and Luhansk and have sought to encircle them in several places. The government says its forces have retaken several villages in the rolling countryside near where the airliner crashed on July 17.

Officials said up to 17 people, including children, were killed in fighting on Monday evening in the town of Horlivka, a rebel stronghold north of Donetsk that saw fierce battles between the rival forces in the last few days.

In the city of Luhansk, officials said five civilians were killed when shelling hit a retirement home.

"The enemy is throwing everything it has into the battle to complete encirclement of the DNR," Igor Strelkov, a Muscovite rebel commander, told journalists in Donetsk on Monday evening, referring to the self-proclaimed "Donetsk People's Republic".

A rebel source in Donetsk said reinforcements including military equipment and fighters had arrived across the nearby border from Russia into Ukraine. Reuters was not able to confirm that independently.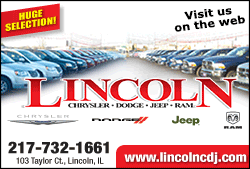 Rebel leaders insist publicly that Moscow is not supplying them. Russia also denies Western accusations that it is supporting the rebellion with arms and troops.

A spokesman for Ukraine's Security Council, Andriy Lysenko, blamed Russia for shelling a Ukrainian border crossing point and military positions from across the border to help the rebels.

Western countries say Moscow has stepped up its support for the rebels since the downing of the airliner, which Washington says was almost certainly shot down accidentally by rebels using an advanced Russian-made surface-to-air missile.

The biggest confrontation between Russia and the West since the Cold War is expected to enter a new phase this week with the first broad-based sanctions designed to hurt sectors of Russia's economy as a whole rather than hit a few specific individuals, a result of new pressure since the airliner was brought down.

But meanwhile on the ground, fighting has only intensified, with Ukrainian government forces trying to press on with an offensive that saw them push rebels out of their bastion of Slaviansk at the start of the month.

[to top of second column]
Rebels have dug into Donetsk for a stand inside a city with a pre-war population of nearly 1 million. Fighting has also intensified in towns and villages near the border, where the government says it aims to assert control to block rebel reinforcements and arms shipments from Russia.
Leaders of the United States and major European powers agreed in a teleconference on Monday to impose sanctions on Russia's banking, technology and arms sectors over its backing for the separatists.

Lysenko said 10 Ukrainian soldiers were killed over the last 24 hours. Strelkov said his side had lost 30 fighters killed and wounded.

Plans to open a humanitarian corridor in Luhansk to allow residents to flee the fighting failed. The United Nations says more than 100,000 people have already fled Ukraine's tumultuous east.

Violence in the region also frustrated international experts' efforts to access the plane crash site for a third day. A Dutch police mission said it abandoned plans to travel there on Tuesday because of fighting along the route.

Fighting has impeded recovery of some of the remains from flight MH17 and undermined a probe that will be crucial as Kiev and the West trade recriminations with Moscow over the downing of the Boeing airliner. All 298 people on board were killed.

(Reporting by Natalia Zinets and Gabriela Baczynska in Kiev, Aleksandar Vasovic in Donetsk, Anthony Deutsch in Amsterdam; Editing by Peter Graff)
[© 2014 Thomson Reuters. All rights reserved.]
Copyright 2014 Reuters. All rights reserved. This material may not be published, broadcast, rewritten or redistributed.