The Toronto Blue Jays acquired Danny Valencia from the Kansas City Royals on Monday in exchange for catcher Erik Kratz and right-hander Liam Hendriks.

Valencia, 29, is joining his fifth team in three seasons. He split 2012 between the Minnesota Twins and Boston Red Sox, spent 2013 with the Baltimore Orioles, then played 36 games for Kansas City this year. He hit .282 with a .328 on-base percentage, a .382 slugging percentage, two homers and 11 RBIs as a Royal.

Primarily a third baseman, Valencia also has experience at second base. Blue Jays second baseman Brett Lawrie and first baseman Edwin Encarnacion are on the disabled list, as is first baseman/designated hitter Adam Lind.

According to the Kansas City Star, the Royals dealt Valencia to allow them to promote Christian Colon from Triple-A Omaha. Colon, 25, went 4-for-12 for Kansas City earlier this season. He is hitting .307 with a .361 on-base percentage, a .430 slugging percentage, eight home runs and 47 RBIs through 85 games with Omaha.

Kratz will join the Royals in place of backup catcher Brett Hayes, whom the team designated for assignment. Kratz, 34, batted .198 with three homers in 34 games for Toronto this year.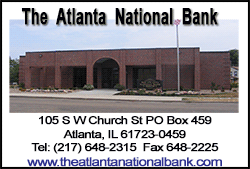 Hendriks, 25, is ticketed for Omaha. He went 1-0 with a 6.08 ERA in three starts for the Blue Jays this year, 8-1 with a 2.33 ERA in 18 games (16 starts) for Triple-A Buffalo.

---Milwaukee Brewers minor league third baseman Nick Delmonico has received a 50-game suspension without pay after testing positive for an amphetamine.

The suspension of Delmonico, who is currently on the roster of Class A Brevard County of the Florida State League, is effective immediately. The 22-year-old Delmonico was acquired from the Baltimore Orioles in 2013 in the Francisco Rodriguez trade. He was hitting .262 with four home runs and 15 RBIs.

---The New York Yankees designated left-handed pitcher Jeff Francis for assignment after acquiring him two weeks ago.

Francis, who was acquired from the Oakland Athletics on July 11, made just two appearances for the Yankees, both in relief. He was 1-0, giving up one run in 1 2/3 innings..

The Yankees also recalled outfielder Zoilo Almonte from Triple-A Scranton/Wilkes-Barre. Almonte has appeared in 10 games this season with the Yankees, batting .160 with one home run and one RBI.

---The Tampa Bay Rays activated right-handed reliever Joel Peralta from the 15-day disabled list and designated left-hander Erik Bedard for assignment.

Peralta was on the disabled list with an illness. He has not pitched since July 12. He is 2-3 with a 4.15 ERA in 39 innings this season.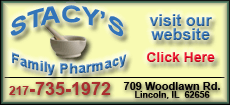 Bedard lost his starting spot after yielding six earned runs on eight hits in two innings on July 3. His ERA has gone from 2.63 to 4.76 since May 21. He has a 4-6 record in 17 games, including 15 starts.

---Baltimore Orioles right-hander Ubaldo Jimenez will resume his minor league rehab assignment Tuesday after being scratched from a scheduled start last week.

Jimenez, who is recovering from a right ankle sprain, will start for the team's short-season rookie team in Aberdeen because it is the only affiliate playing locally. He is expected to make two or three rehab starts before coming off the disabled list.

[to top of second column]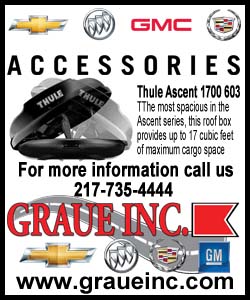 ---The San Diego Padres placed outfielder Carlos Quentin on the 15-day disabled list as part of a series of moves made by the club. Quentin has been dealing with a sore left knee.

San Diego also activated second baseman Jedd Gyorko from the DL, recalled left-handed pitcher Jason Lane from Triple-A El Paso and optioned infielder Brooks Conrad to El Paso.

---Outfielder Alfonso Soriano, recently released by the Yankees, has told friends he plans to take the rest of this season off and then consider whether or not he wants to return in 2015, according to CBSSports.com.
Soriano combined for 34 home runs in 2013 with the Chicago Cubs and Yankees but his production dropped off this season. He had just six homers and 23 RBIs in 226 at-bats before his release. He is in the final year of a $136 million contract he signed eight years ago.

---Atlanta Braves right fielder Jason Heyward left the game against the San Diego Padres after three innings because of lower back soreness. Heyward grounded out his only time up.

---The San Diego Padres activated second baseman Jedd Gyorko after playing six minor league rehab games with Triple-A El Paso. He had been out since early June because of plantar fasciitis in his left foot.

Left fielder Carlos Quentin was placed on the 15-day disabled list with soreness in his troublesome left knee. He had hit just .177 in 50 games since starting the season on the DL.

---The Miami Marlins sent catcher J.T. Realmuto to Triple-A New Orleans and brought up outfielder Jake Marisnick from the same club.

---The Arizona Diamondbacks reinstated infielder/catcher Jordan Pacheco from the 15-day disabled list. Pacheco can play first, second, third, catcher and outfield.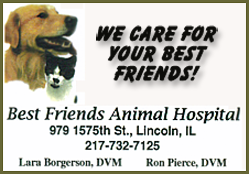 To make room for Pacheco, infielder/outfielder Nick Evans was placed on unconditional release waivers.

---Athletics center fielder Coco Crisp returned to Oakland on Sunday evening to undergo an MRI on his sore neck. Crisp missed two of three games at Texas over the weekend, and manager Bob Melvin announced Monday that Crisp likely would miss the three-game series with the Houston Astros.

In addition, the A's placed outfielder Craig Gentry on the 15-day disabled list with a broken right hand. Oakland selected the contract of center fielder Billy Burns from Double-A Midland.

---Texas Rangers manager Ron Washington said he won't set his rotation past Wednesday until right-hander Nick Tepesch throws a bullpen session.

Tepesch left his last start, on Saturday, after feeling a twinge in his left knee. The Rangers are off on Thursday.

-----------------------------------------------
[© 2014 Thomson Reuters. All rights reserved.]
Copyright 2014 Reuters. All rights reserved. This material may not be published, broadcast, rewritten or redistributed.