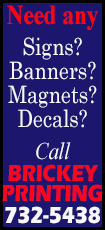 Rays 2, Brewers 1

Rookie right-hander Jake Odorizzi delivered another strong outing as the Tampa Bay Rays rallied for a 2-1 victory over the Milwaukee Brewers.

The 24-year-old had outdueled Cardinals ace Adam Wainwright in his previous start and on Monday outlasted Brewers veteran Kyle Lohse, allowing one run and three hits over seven innings.

James Loney hit a two-run single in the sixth inning to lift Tampa Bay (52-54) to their 10th win in their last 11 games, continuing a surge back into playoff contention.

The Rays moved to within seven games of the idle AL East-leading Orioles.

The Brewers (59-48), who lead the NL Central, are on a tough six-game road trip against Tampa Bay and St Louis.

- - -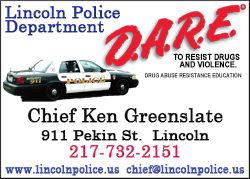 Marlins 7, Nationals 6

Scoring four runs in the bottom of the ninth, the Miami Marlins earned a walk-off win over the Washington Nationals.

With two outs in the ninth, Miami (52-53) second baseman Jeff Baker singled to deep left off lefty reliever Jerry Blevins and the Marlins recorded their eighth win in nine games.

Washington (57-46) led 6-0 with two outs in the seventh inning but let it get away. The Nationals' lead over the Atlanta Braves in the National League East is down to a half-game.

- - -

Braves 2, Padres 0

Evan Gattis homered leading off the seventh inning to break up a scoreless duel between Ervin Santana and San Diego fill-in starter Jason Lane, and the Braves defeated the Padres 2-0.

Santana (10-6) allowed five hits in eight innings, walked none and matched his career high with 11 strikeouts.

Atlanta (58-48) pulled to within a half-game of Washington in the NL East.

- - -

Astros 7, A's 3

Brett Oberholtzer tossed a solid outing and the Houston Astros backed him with four home runs in a win over the Major League-best Oakland Athletics.

Oberholtzer (3-7) surrendered three runs over 6 2/3 innings and retired seven consecutive batters before Athletics shortstop Jed Lowrie chased him with a two-out triple to left field in the seventh inning.

The Astros (43-63) snapped a five-game losing streak while the Athletics (65-40) failed to match the franchise record of 66 wins through 105 games set in 1971 and matched four years later.

- - -


Blue Jays 14, Red Sox 1

Melky Cabrera homered from each side of the plate and drove in five runs, knuckleballer R.A. Dickey baffled Boston for seven innings and the Toronto Blue Jays posted a win over the fading Red Sox.

Second baseman Ryan Goins had four hits and drove in four runs for the Blue Jays (57-50), who broke it open with a nine-run sixth inning.

AL East cellar dwellers Boston (48-58) lost for the sixth time in seven games after winning five straight.

- - -

[to top of second column]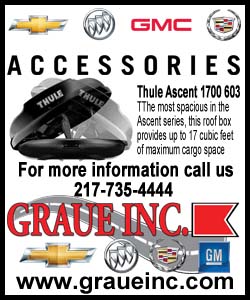 Pirates 5, Giants 0

Pittsburgh Pirates right-hander Vance Worley took an early cushion and ran with it, pitching his first career shutout in a wire-to-wire victory over the San Francisco Giants.

Josh Harrison walked and scored in a four-run first inning, then homered in the second, highlighting a seven-hit Pirates attack that produced a second consecutive win and a seventh in 10 games since the All-Star break.

The defeat dropped the Giants (57-49) into a tie with the St. Louis Cardinals (56-48) for the second National League wild-card spot, with the Pirates (56-49) now just a half-game behind.

- - -

Rangers 4, Yankees 2

J.P. Arencibia's two-run single keyed the Texas Rangers' decisive four-run fifth that made a winner out of right-hander Yu Darvish in a victory over the New York Yankees.

Darvish (10-6) struck out eight while giving up two runs on nine hits and one walk over seven innings for the Rangers (42-64), who won for only the fifth time in July.

Derek Jeter went 3-for-4 and passed Boston Hall of Famer Carl Yastrzemski for seventh on the all-time hits list.

- - -

Mets 7, Phillies 1

Travis d'Arnaud collected three hits and three RBIs, and Bartolo Colon turned in another solid start as the New York Mets beat the Philadelphia Phillies.

Colon (10-8) allowed just one run on 10 hits in 7 2/3 innings and the Mets (51-55) earned their fifth win in seven games.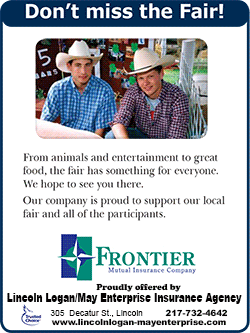 - - -

Cubs 4, Rockies 1

Tsuyoshi Wada pitched seven strong innings in his third career start to help the Cubs snap a two-game losing streak with a victory over the Colorado Rockies.

Wada allowed one run while Anthony Rizzo went 1-for-4 with two runs batted in for the Cubs.

- - -

Diamondbacks 2, Reds 1 (15 innings)

Nick Ahmed's single drove home Martin Prado with the go-ahead run in the 15th inning, lifting the Arizona Diamondbacks to a 2-1 victory over the Cincinnati Reds.

Catcher Devin Mesoraco hit his 17th home run for Cincinnati (52-53), who lost for the ninth time in 10 games since the All-Star break. (Editing by Peter Rutherford)
[© 2014 Thomson Reuters. All rights reserved.]
Copyright 2014 Reuters. All rights reserved. This material may not be published, broadcast, rewritten or redistributed.